Patent protects new role for old drug that shows promise for fighting cancer
Published: January 25, 2019 by Rhonda Whitmeyer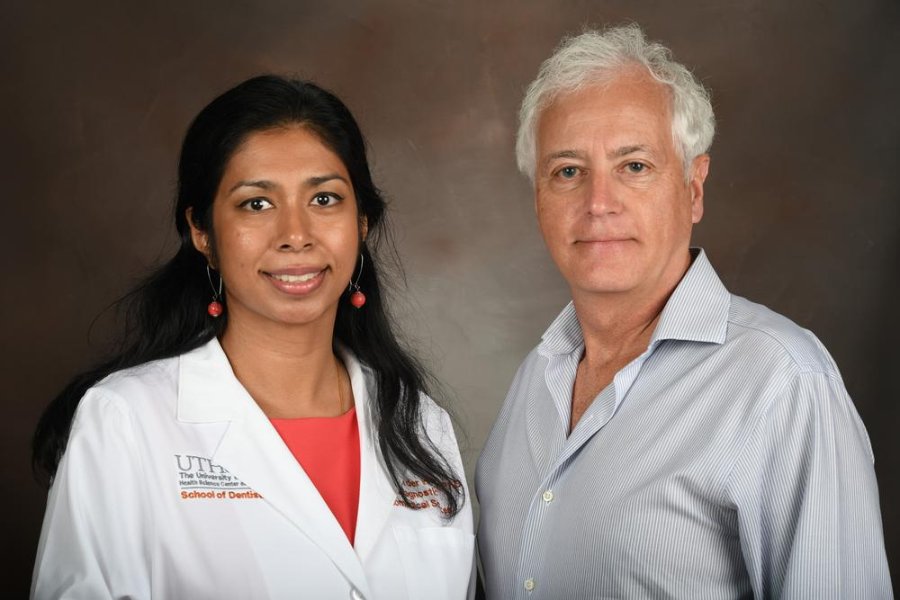 UTHealth Houston has patented a new approach for treating cancer by targeting a mutation found in up to 25 percent of cancers overall and implicated in about 50 percent of cancer deaths.
The patent, "Method and Composition for Use in K-RAS Mediated Disorders," represents a discovery that could change survival rates in a wide variety of hard-to-treat cancers.
"Ninety-five percent of pancreatic cancers are due to the K-RAS mutation," said UTHealth School of Dentistry Associate Professor Dharini van der Hoeven, PhD, MSc, who shares credit for the patent with her mentor, John F. Hancock, MA, MB, BChir, PhD, ScD, professor and chair, Department of Integrative Biology and Pharmacology at McGovern Medical School at UTHealth, vice dean of research, and executive director of the Brown Foundation Institute of Molecular Medicine.
The key is an old drug, fendiline, used in the past to treat angina and other cardiac conditions. In animal studies, fendiline inhibited the K-RAS protein, which in turn inhibited cancer. It has not yet been tested as a cancer treatment for humans.
Van der Hoeven was a research fellow in Hancock's lab at the medical school when she and another fellow, Kwang-Jin Cho, PhD, began screening small-molecule libraries using a novel, high-throughput screening method they developed to look for compounds that might inhibit K-RAS, a target chosen because of its prevalence in cancer.
"Using this method, we screened entire drug libraries, close to 30,000 molecules," van der Hoeven said. Fendiline was one of the molecules identified that showed great promise for inhibiting K-RAS.
It was a promise that held up in animal studies.
The patent is on both the screening method and the new use for fendiline as an anti-cancer therapeutic. The next step is to improve the drug in ways that make it more efficacious and marketable. Funding so far has come from the Cancer Prevention and Research Institute of Texas, with Hancock as principal investigator and van der Hoeven as co-investigator.
Van der Hoeven is also investigating use of fendiline on oral cancers, which express H-RAS, a different isoform of mutated RAS. Early results have been exciting, she said.
"To contribute to something like this, for me, is more than getting the patent and the potential collaborating with pharmaceutical companies," she said. "It's about discovering something that could potentially help people who suffer so much from cancer. That's what gives me fulfillment."