Volunteers participate at Morales Memorial Foundation's School Supply Giveaway
Published: September 07, 2021 by Kyle Rogers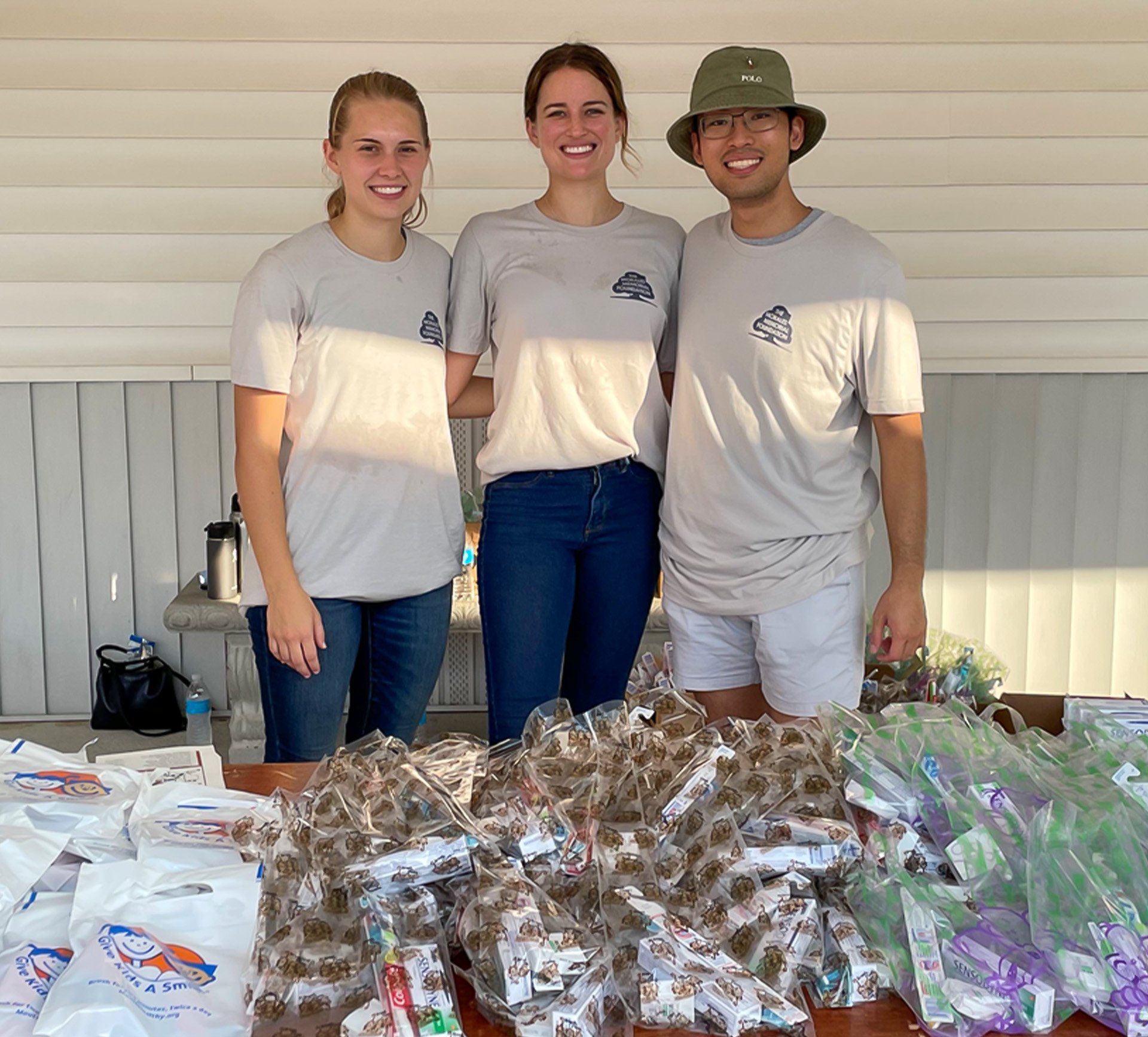 Volunteers from UTHealth Houston School of Dentistry handed out over 400 pediatric and teen dental goodie bags to families from the city's Greater East End community at the Morales Memorial Foundation's 24th Annual School Supply Giveaway in August.
Each goodie bag included a toothbrush, floss, and toothpaste. Due to the ongoing COVID-19 pandemic, mask wearing was emphasized for all participants.
Volunteers included third-year dental students Khoi Le, Elizabeth Pohlmann, and Kayla Rankin; as well as Margo Melchor, RDH, EdD, associate professor and community outreach director.
"I was so happy to see how these students were excited to get back to school and see their friends," Le said. "Their enthusiasm is unmatched and unlike any other I've seen."
Texas State Rep. Christina Morales, president of the Morales Memorial Foundation, was grateful for the dental school's contributions and participation, recognized the volunteers during the event. "On behalf of the board of directors, please accept our heartfelt thanks for your participation in this year's event. It was a pleasure to work with all of the organizations and volunteers — this incredible event couldn't have happened without your support."
In total, volunteers distributed over 2,000 school supply kits, non-perishable food items, pet food, face masks, toys, and books Aug. 7 at Morales Funeral Home. In addition, over 20 bikes and laptops were provided for raffles.