UTSD professor donates face shields 3D-printed by niece
Published: May 21, 2020 by Rhonda Whitmeyer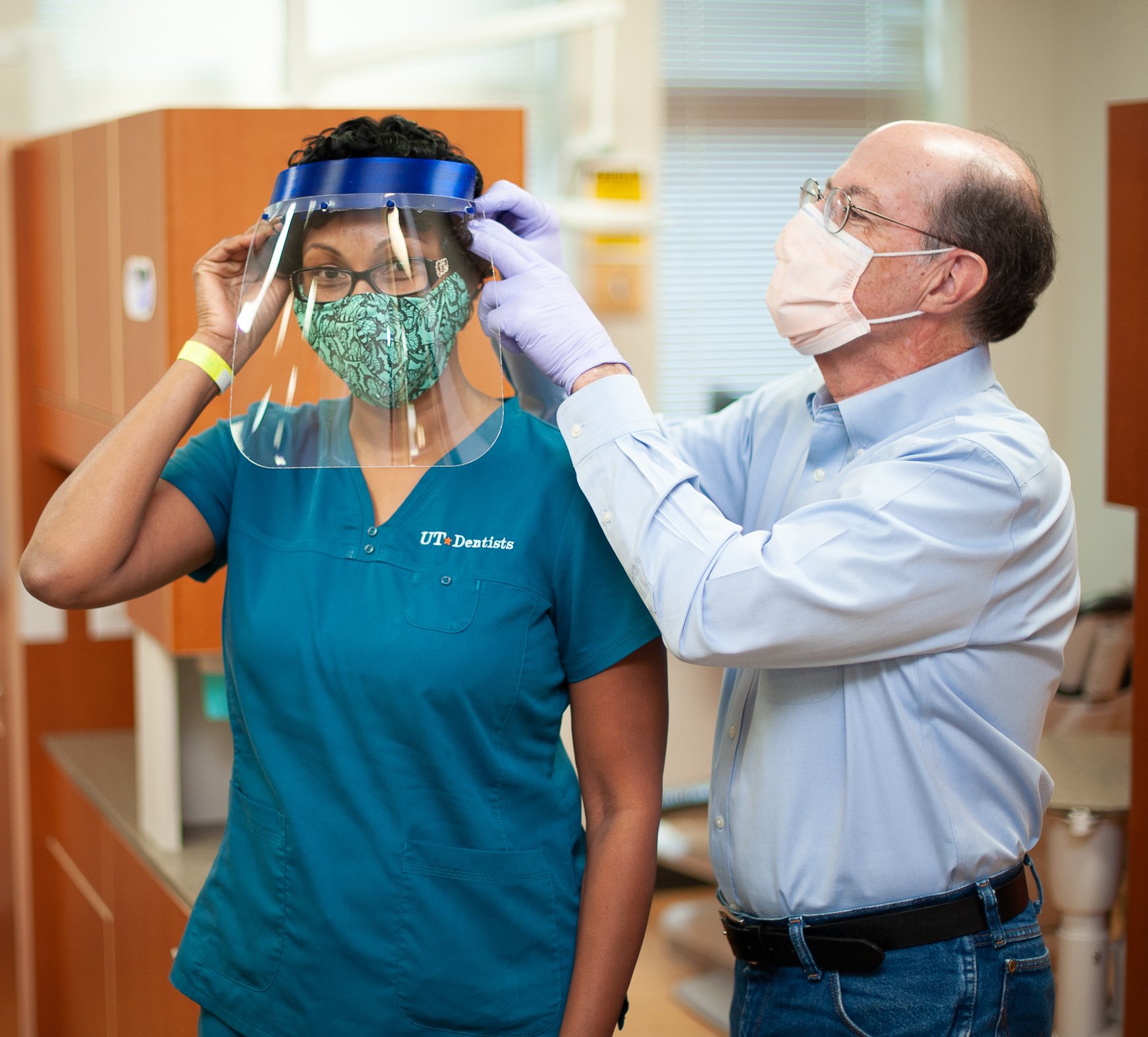 Securing enough personal protective equipment to keep health care workers safe during the COVID-19 pandemic has been a problem everywhere, but it's a problem that has inspired some successful outside-the-box thinking.
When Department of Endodontics Associate Professor Scott Makins, DDS, MS, learned of an unusual new source for face shields, he bought hundreds of them for faculty and staff to use when treating emergency patients at UT Dentists, the faculty group practice at UTHealth Houston School of Dentistry.
The source? His niece, Jennifer Makins, director of STEM (science, technology, engineering and mathematics) Education for Parish Episcopal School in Dallas.
"Several of her friends who work at Parkland Hospital and UT Southwestern Medical School were concerned about the supply of PPE when the COVID pandemic began," he said. "Jennifer obtained permission from Parish to use the high-end 3D printers, laser cutters and materials in her lab to fabricate face shields in accordance with NIH specifications. These were distributed to hospitals and clinics in Dallas and gratefully received."
Making sure to cover the costs of materials and time, Scott Makins initially ordered 100 shields for use at UTSD, and clinic personnel here had the same reaction.
"Throughout this pandemic, we've been working tirelessly to keep our providers safe," said Jonathan Green, director of clinical and educational support services. "This donation of face shields has been a blessing, and we are so grateful for it."