Makins: Better than he found it
Through education and generosity, alumnus improves the world around him
Published: November 30, 2022 by UTHealth Houston Development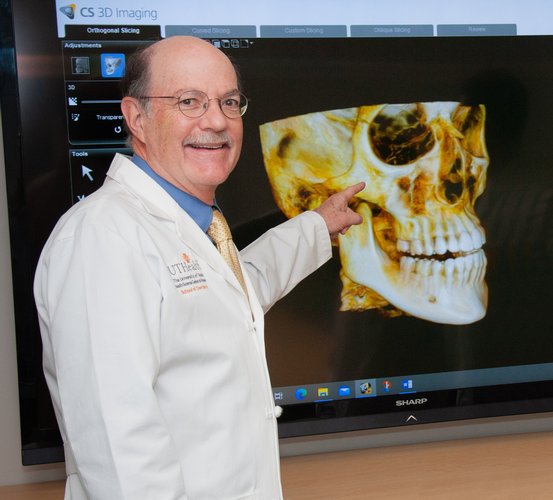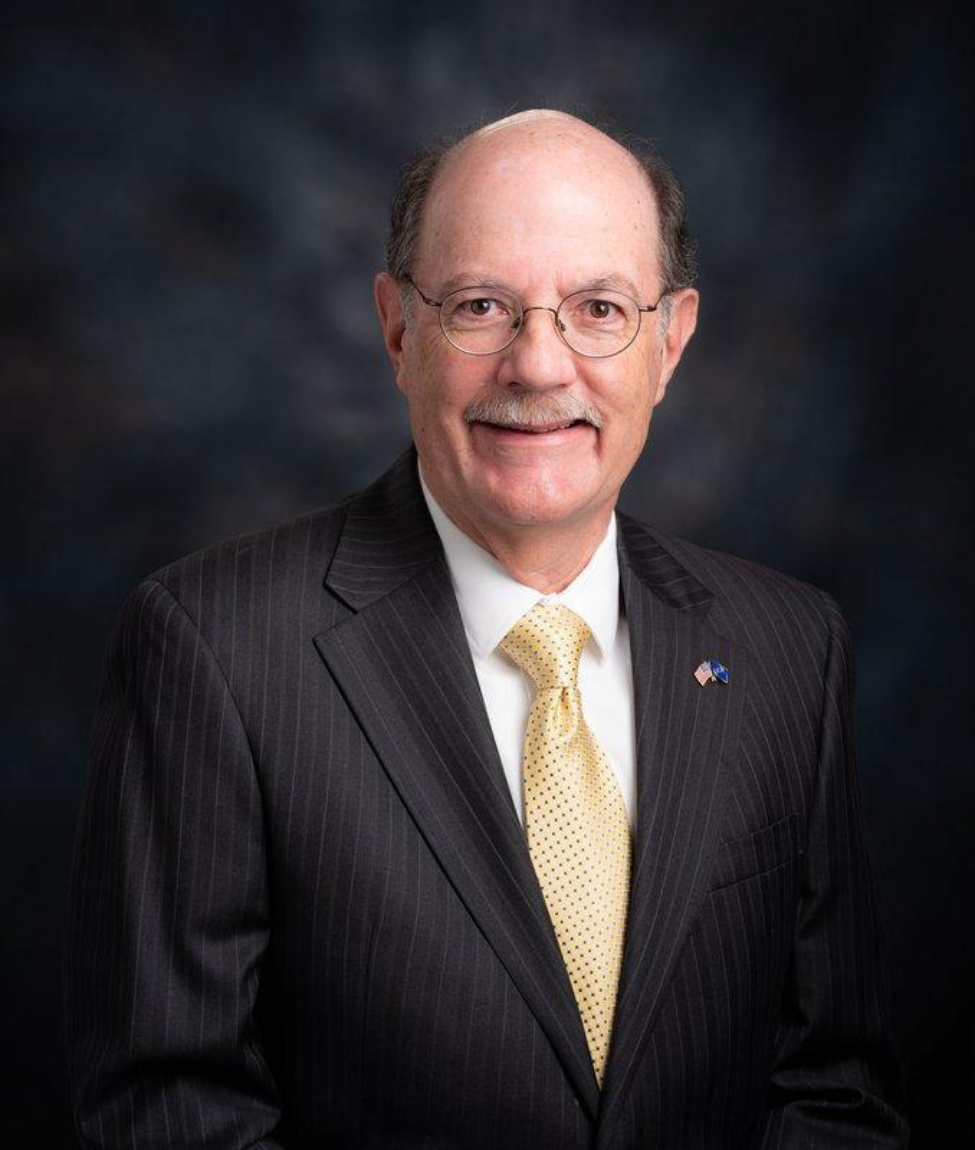 Scott Makins, DDS '80, has a penchant for putting the broken back in working order.
"I've always been captivated by how things work and the precision in which they operate," says Makins, who recently retired Associate Professor and Director of the Predoctoral Program in the Department of Endodontics at UTHealth Houston School of Dentistry. "I'm fascinated with all the little details, and it's the details that I look for in clinic and in everyday life. I'm the guy who walks into the room and notices which pictures are crooked."
An endodontist with four decades of experience in dentistry, Makins started out studying marine biology in college. With dwindling research funds sinking his future job prospects, he took the suggestion of his brother, Patrick C. Makins, DDS '77, who was enrolled at UT Dental Branch (now called the School of Dentistry), to take a different path and attend dental school. Their father graduated from the school in 1945.
Makins' fascination with the mechanical—he repairs antique clocks and tractors in his spare time—drew him to endodontics and its specialized instruments.
"Engaging with patients gives me a great deal of fulfillment," he says. "I also love working with people and helping them meet their goals."
While earning his DDS degree, Makins met his future wife, Mary Anderson, who was attending the school's dental hygiene program. After graduating and completing his residency at the Baylor College of Dentistry, he started his practice in Bryan/College Station, becoming the first endodontist in town and the only one in a 100-mile radius.
Makins saw many patients with pain from a wide range of conditions. The challenge of diagnosing this vast array of problems led him back to school, where he studied dental radiology, oral medicine, and forensic dentistry as part of the Dental Diagnostic Science Program at the UT Health Science Center at San Antonio Dental School.
After completing the program, he returned to Houston in 1996 to teach at his alma mater.
"I had some great teachers in elementary school and on into dental school, so I had a high regard for educators even as a kid," he says. "I looked forward to becoming an educator and joining the company of people I admire so much."
Makins returned to San Antonio in 2012 to earn a master of science degree in oral and maxillofacial radiology, coming back to the School of Dentistry in 2016 to continue his teaching career. As an educator, he can leverage his experiences in graduate school to help him connect with the future dentists he teaches.
"I've tried to maintain what it's like to be a student, what's going on from their side," he says. "You can't reach your audience if you don't know what they're going through in school and experiencing in life."
In 2020, Makins noticed a shrinking amount of state funding being directed to dental schools. He responded with a gift to establish the Scott and Mary Makins Endodontic Education Endowment at the School of Dentistry. In concert with the UTHealth Houston Many Faces. One Mission. fundraising campaign and its focus on training the next generation of health professionals, the endowment benefits predoctoral students by increasing the resources available to the Department of Endodontics. The Makins Endowment enhances the students' clinical experience with current technology while ensuring they have funds to pursue research interests and travel to present their findings at scientific conferences.
"I felt it was important to stand up and do something, as there is a definite need for support," he says. "Over the initial two years, we have invested over $20,000 toward enhancing our clinical capabilities and expanding our students' educational experiences."
Dr. Makins' long relationship with the School of Dentistry has given him a passion for the school whose history is entwined with his family. It also fulfills his goal of making a positive impact on the world.
"I hope others will be inspired to do what they can to better the world they touch," he says.