Farach-Carson, Young win grant to study possible treatment for xerostomia
Published: September 14, 2020 by Kyle Rogers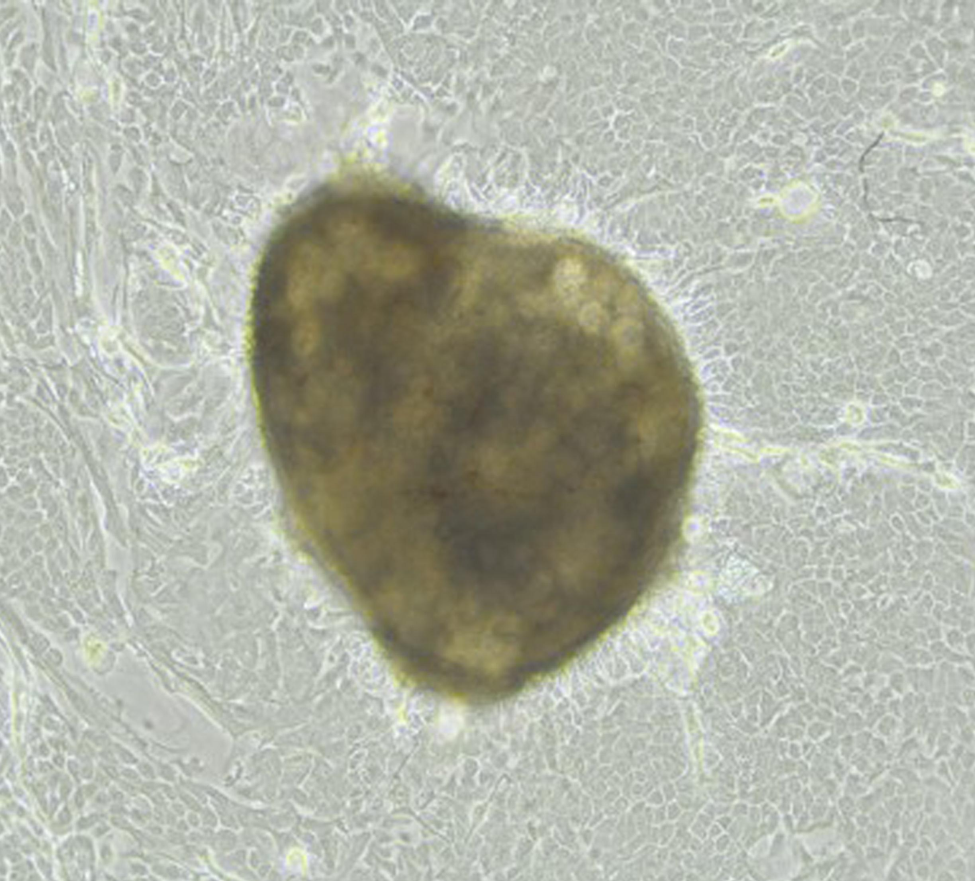 The OMS Foundation has awarded a $75,000 grant to UTHealth School of Dentistry at Houston for development of stem cell therapy for xerostomia (severe dry mouth) using minor salivary glands.
Professor Mary (Cindy) Farach-Carson, PhD, director of clinical and translational research, is the study's principal investigator, with Simon Young, DDS, MD, PhD, assistant professor in the Department of Oral and Maxillofacial Surgery, serving as the co-principal investigator.
According to the National Cancer Institute, about 50,000 people in the U.S. are diagnosed with head and neck cancer each year. Radiation treatment often damages the salivary glands, especially in older people.
"Most of our work to date has been to try to restore salivary stem progenitor cell populations in post-radiated parotid glands to see if we can put functional cells in there to replace those the treatment has killed," Farach-Carson said. "Scientists, ourselves included, have been trying to accomplish this for over 15 years."
She and Young, an oral and maxillofacial surgeon with a bioengineering background, office in the same suite and frequently talked about the problem.
"We thought, 'What if we can take the knowledge we've learned from these radiation patients and apply it to patients with Sjögren's syndrome?'" Farach-Carson said. "That affects millions of people a year, not just 50,000. The biology is more complicated, but we'd be able to help a lot more people."
Sjögren's syndrome is an autoimmune disorder in which the body attacks healthy cells in salivary glands.
Young and his oral and maxillofacial surgery colleagues knew of a reliable source for minor salivary glands: patients undergoing surgery for accidents impacting the face.
"The minor salivary glands we focus on number in the hundreds to up to a thousand throughout the oral cavity and throat," he said. "[These glands] are tiny, maybe about 2 mm in diameter. They look like a single, tiny grape and are white and cloudy."
The idea to harvest those cells came from Professor Mark Wong, DDS, chair and program director of the Department of Oral and Maxillofacial Surgery.
"We were discussing how Dr. Farach-Carson was interested in salivary gland regeneration, but it wasn't easy to access the major salivary glands," Young said. "Dr. Wong mentioned how we cut through the lower lip mucosa all the time in order to access the underlying mandible when we need to fix fractures or resect tumors. When you make an incision in the lower lip, it's easy to find minor salivary glands within the incision site."
Patients generally consent "since we're in that location anyway for many of our procedures," Young said. So far, patients ranging in age from 18 to 82 have contributed healthy tissue samples for therapeutic research.
After the operating room, the tissue goes to the lab, where researchers work to isolate stem progenitor cells.
The OMSF grant will allow Farach-Carson and Young to validate harvested cells as a viable tissue source. In addition, they will explore co-culturing progenitor cells with nerve cells as a way to give the body control of moisture production in the mouth — something essential for quality of life.
"We want to make sure that when we put our cells back, the patient doesn't start to drool," Farach-Carson said. "If you don't get the nerves connected, yes, you can restore the flow, but you won't be able to control the saliva production."
The research is expected to take a year to complete and is currently on-going.