Wong receives AAOMS 2022 Robert V. Walker Distinguished Service Award
Published: September 15, 2022 by Kyle Rogers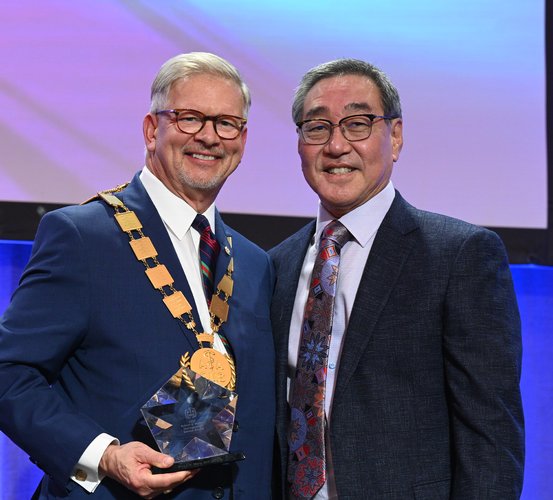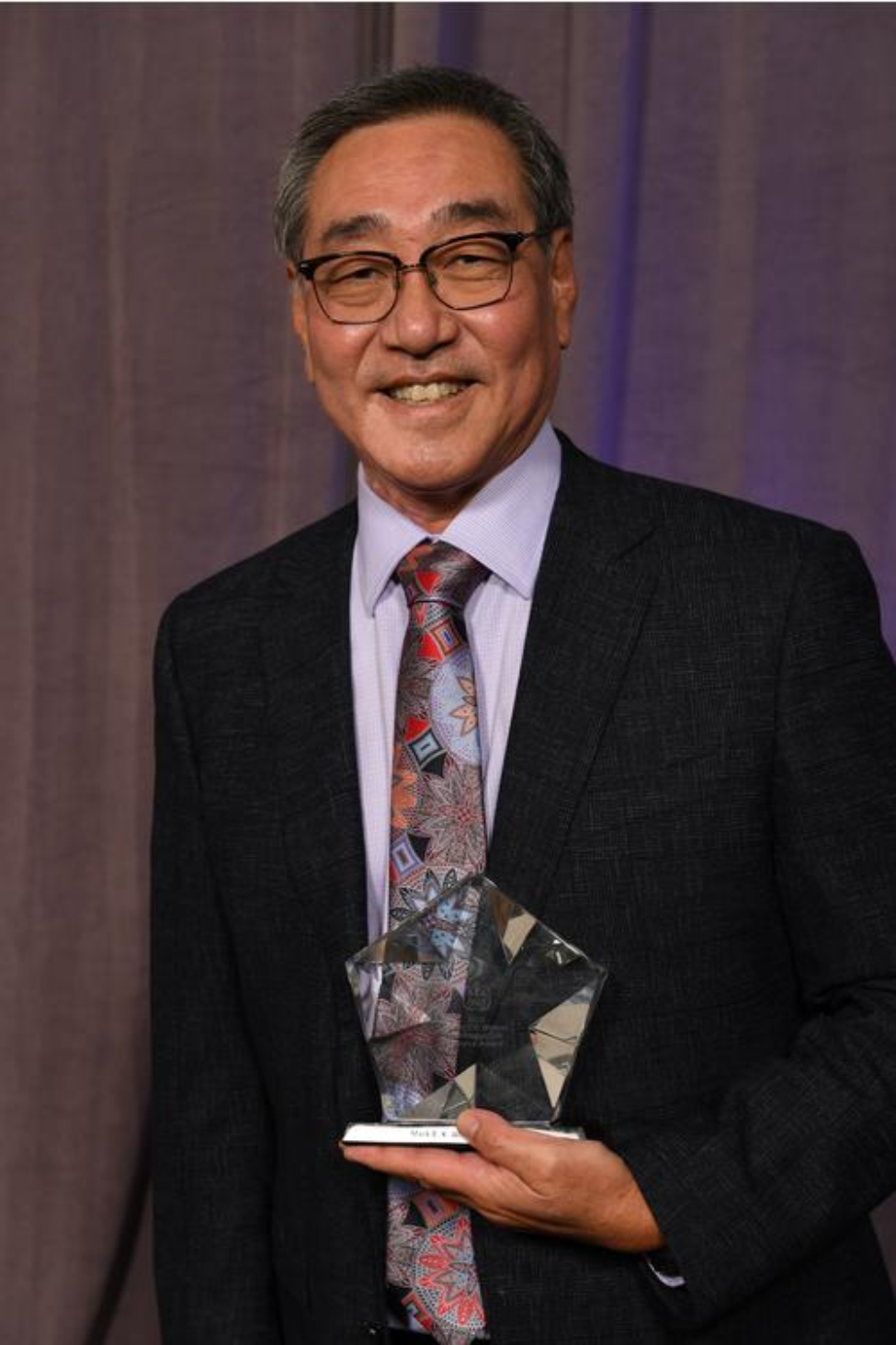 Professor Mark E. Wong, DDS, of UTHealth Houston School of Dentistry has been named the 2022 recipient of the American Association of Oral and Maxillofacial Surgeons' Robert V. Walker Distinguished Service Award.
The Robert V. Walker Distinguished Service Award recognizes outstanding contribution to the specialty and is the highest accolade given by AAOMS. The award was presented during the opening ceremony of the 104th AAOMS Annual Meeting—the largest gathering of oral and maxillofacial surgeons in the country—in September in New Orleans.
"I'm humbled and honored to receive the Walker Award for service to the specialty," said Wong during his acceptance speech. "I must thank Dr. David Johnson, president, and the members of the AAOMS Board of Trustees for bestowing upon me this highest honor by the specialty, as well as the Awards Committee for proposing me in the first place."
Wong called Walker a giant to the specialty who legitimized the role of oral and maxillofacial surgeons in a hospital environment and shared a personal experience between the two from three decades prior.
"I spent a very educational day with Dr. Walker in 1992, when he and I were asked to visit [Electronic Data Systems] to assess some data programs AAOMS was interested in acquiring. He picked me up at Love Field in his Cadillac, and we drove around and spoke for the better part of a day.
"I don't remember everything that he said, but I do remember a few choice words. It really all just boiled down to this, he told me, 'When I saw opportunities, I took them and when I didn't, I made them.' I've tried to follow this advice and have been blessed with an enormously varied and stimulating career."
Wong, who has served as the residency program director since 1996 and chair since 2000, was cited for gaining recognition for The Bernard and Gloria Pepper Katz Department of Oral and Maxillofacial Surgery as a major surgical department for its skill, work ethic, innovation, and research.
At the School of Dentistry, Wong has fostered ties between academic and private practice oral and maxillofacial surgeons that have sponsored the annual Edward C. Hinds Symposium, the Hinds Foundation, and an active alumni association in the Hinds Academy.
Wong is a fellow of AAOMS, the American College of Dentistry, and the American College of Surgeons. He is also director and chairman of the Osteo Science Foundation.
An American Board of Oral and Maxillofacial Surgery diplomate, Wong has served on a number of educational and research committees. He is a past president of ABOMS, the American Academy of Craniomaxillofacial Surgeons, and the International Board for the Certification of Specialists in Oral and Maxillofacial Surgery.
Wong's clinical and research interests are focused on reconstructive surgery, tissue engineering of bone, and the biomechanical characterization and regeneration of the temporomandibular joint. His research is funded by the National Institutes of Health and the U.S. Department of Defense, where he serves as the co-director of the Craniofacial Focus Group for the Armed Forces Institute of Regenerative Medicine.
Wong is the author of over 97 peer-reviewed articles, 19 book chapters, and one textbook on regenerative medicine.
Wong received his dental degree from the National University of Singapore Dental School in 1978. He completed OMS residency at the University of Miami Jackson Memorial Hospital in 1987.
AAOMS represents more than 9,000 oral and maxillofacial surgeons in the U.S. The organization aims to assure patient access to safe and effective care by advancing, promoting, and preserving the specialty, and the skill and professionalism of its members. AAOMS supports its members' ability to practice their specialty through education, research, and advocacy. Members comply with rigorous continuing education requirements and submit to periodic office evaluations, assuring the public that office procedures and personnel meet stringent national standards.