Help the UTHealth community respond to COVID-19
Published: April 07, 2020 by Rhonda Whitmeyer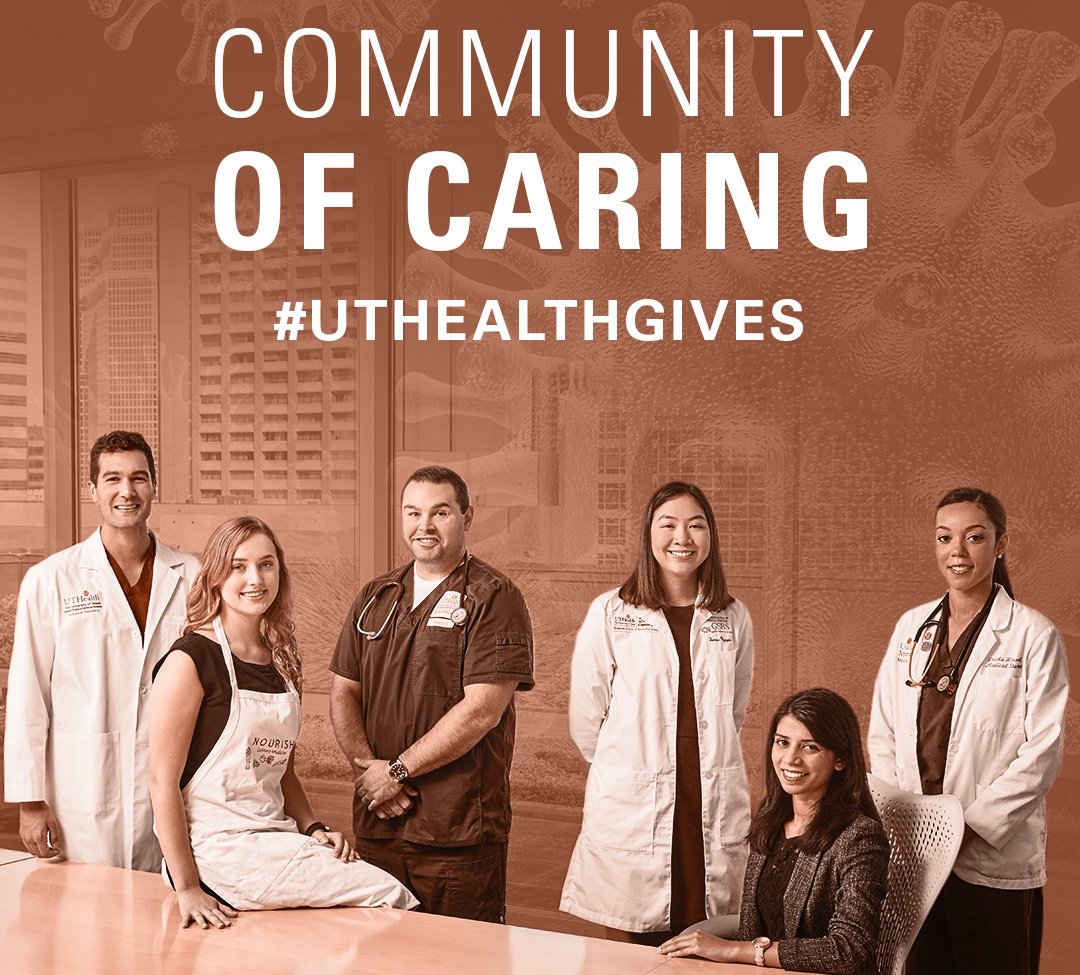 As we face one of the greatest public health crises of our time, UTHealth remains steadfast in our mission to provide excellent education, research, and patient care. The UTHealth family is addressing the coronavirus pandemic and preparing for future health challenges.
The need for new treatments and trained personnel to administer them has never been greater. UTHealth works every day to meet these challenges while preparing tomorrow's leaders to address future health crises like the pandemic of today.
While we know you and your family may have been dramatically affected by the pandemic, we also know that many are wondering how to help. Your gift to our Student Assistance Funds, Dean's Excellence Funds, or President's Excellence Fund can make a deep impact on UTHealth's mission. Donations can be targeted to the School or Dentistry or one of UTHealth's five other schools.
Times like these remind us of the importance of working together. With your support, we move toward a healthier future.
To learn how UTHealth is responding to the COVID-19 pandemic, visit UTHealth COVID-19 Resources.