Mayor Turner to speak at UTHealth diversity and inclusion event
Published: January 13, 2020 by Rhonda Whitmeyer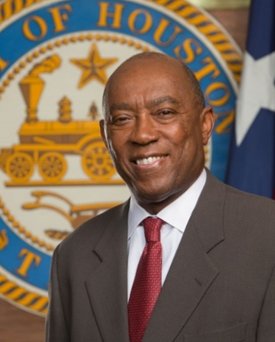 UTHealth School of Dentistry's Second Annual Diversity and Inclusion Week will kick off Monday, Jan. 27 with a keynote presentation by City of Houston Mayor Sylvester Turner. UTHealth faculty, staff, students and residents are invited to attend or watch online at Go.uth.edu/Mayor.
A reception with refreshments will begin at 11:15 a.m. and the program will start at noon, with Turner scheduled to speak around 12:15 p.m. The event will take place in the Denton A. Cooley, MD, and Ralph C. Cooley, DDS, University Life Center, 7440 Cambridge St. in Houston and is sponsored by the UTHealth Office of Diversity and Inclusion, and the Office of the Dean at the School of Dentistry.
The School of Dentistry's Diversity Council also plans an International Potluck Luncheon from 11:45 to 1 p.m. Thursday, Jan. 30 in the Fullerton Classroom (SOD 4310). Participants are encouraged to bring food representing their culture or homeland. Sign up at Go.uth.edu/DiversityLuncheon2020. During the luncheon, Cynthia Corral, DDS, will lead the "Rise Up: Diversity and Inclusion Forum" on the topic of LGBTQ+ issues.
Additional events for the week will be announced soon. For more information, contact Lauren.R.Moran@uth.tmc.edu.