UTSD's dental van team teaches oral health at YMCA day camps
Published: August 14, 2020 by Rhonda Whitmeyer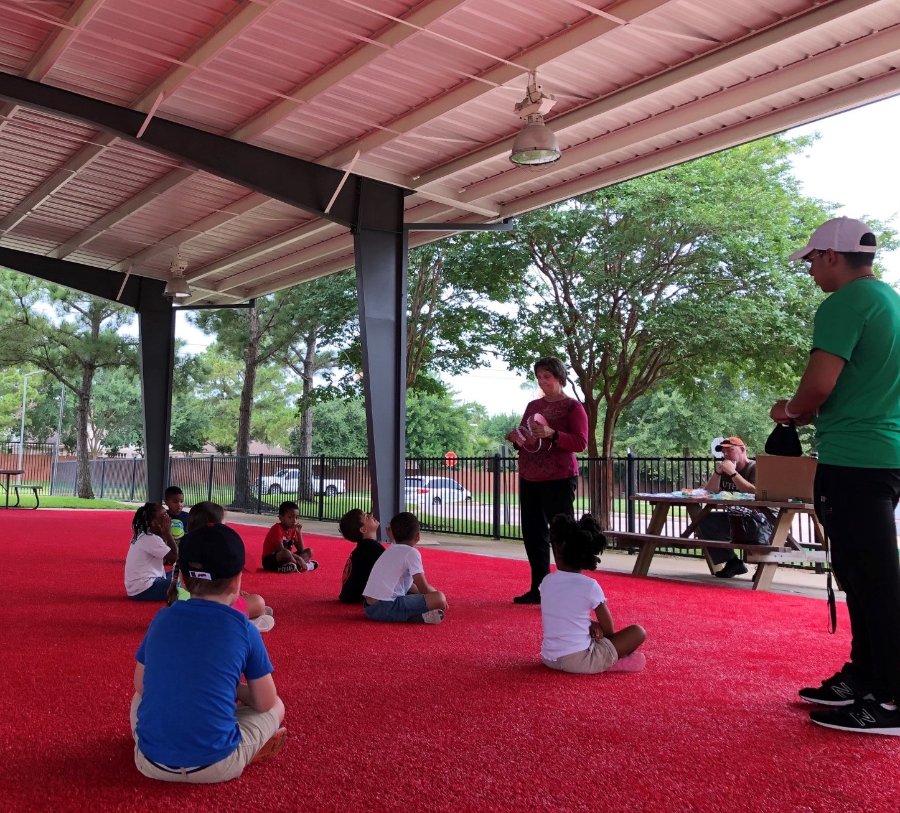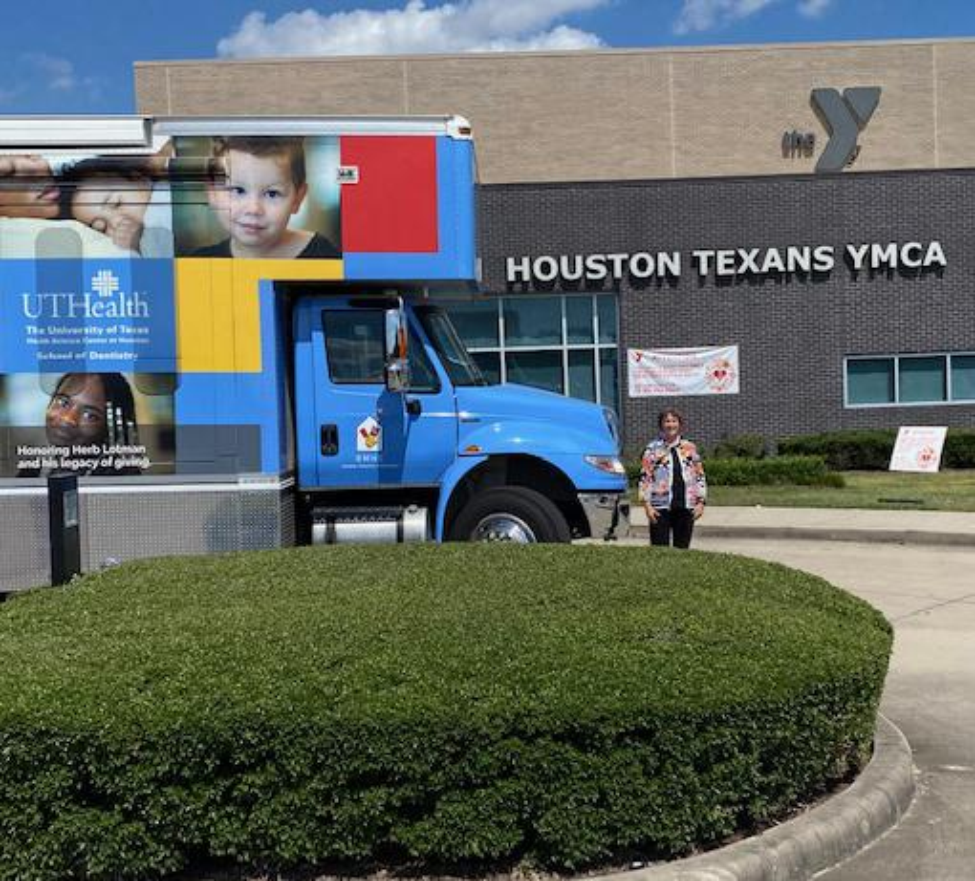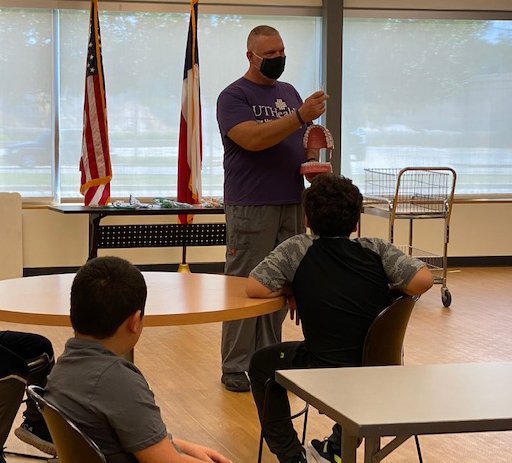 Because of the COVID-19 pandemic, UTHealth School of Dentistry had to suspend mobile dental van operations during the summer session. Even so, the school's Ronald McDonald Care Mobile team wanted to reach out to the community in some capacity, so it was decided to do so with oral hygiene education.
Community Outreach Director Margo Melchor, RDH, EdD, contacted Marie Arcos, YMCA of Greater Houston executive vice president for government and community affairs, to discuss an educational partnership for YMCA's day camps, while practicing social distancing.
With approval of UTSD's community outreach partner, Ronald McDonald House Charities of Greater Houston/Galveston Inc., the Care Mobile was scheduled to visit 10 YMCA sites between June 10 and July 9, but half of them canceled when Houston-area COVID-19 cases began increasing. Sites that did get visits were:
YMCA - Bradley McWilliams 77070
YMCA - Houston Texans location 77021
YMCA - Tellepsen 77002
YMCA - Langham Creek 77095
YMCA - MD Anderson 77009
During each visit, Dental Van Clinical Coordinator Debra Stewart, DDS, spoke to children and teens about how to brush and floss, how certain foods and drinks are better than others for teeth, and how diseases often reveal themselves in the mouth. When listeners were age-appropriate, she discussed braces, implants, dentures, and dentistry's newest technology.
Group members were seated far apart from each other as Stewart talked about COVID-19, how the virus is spread, why frequent handwashing helps, and "if you wear a mask, how it's supposed to be worn."
Stewart and Melchor were accompanied by Special Programs Coordinator Pat Henshaw, RDA, CDA, who drives the school's dental vans. The team took the colorful Ronald McDonald Care Mobile to each site so children could see what it looks like on the outside. Because of social distancing, no one went inside.
Through the Ronald McDonald Care Mobile, UTSD provides dental care for uninsured, underserved children in the Greater Houston Area via partnerships Communities in Schools-Houston and other organizations.