Celebrate Pride Month at 'Dine with Pride'
Published: June 11, 2021 by UTHealth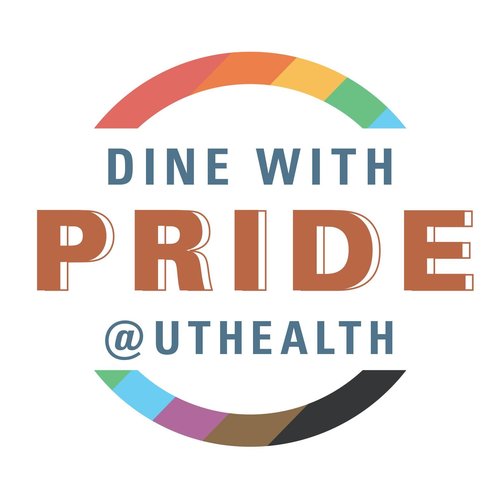 The UTHealth LGBTQ+ resource group, in collaboration with the Office of Diversity and Inclusion, invites all students, faculty, staff, residents, and allies to a 'Dine with Pride' events from 4-7 p.m., Friday, June 25, at Webber Plaza (6410 Fannin St.).
Join the event for conversations, networking opportunities, games, and to learn about resources from multiple organizations across UTHealth.
Your UTHealth ID is your admission into the event, and the first 100 event attendees to present their ID will receive a t-shirt and food at no cost. Event participants are welcome to bring your own blanket or lawn chair. Music and carnival-themed entertainment will be provided.