Katy dentists donate their services to Global Dental Relief
Published: December 21, 2017 by Rhonda Whitmeyer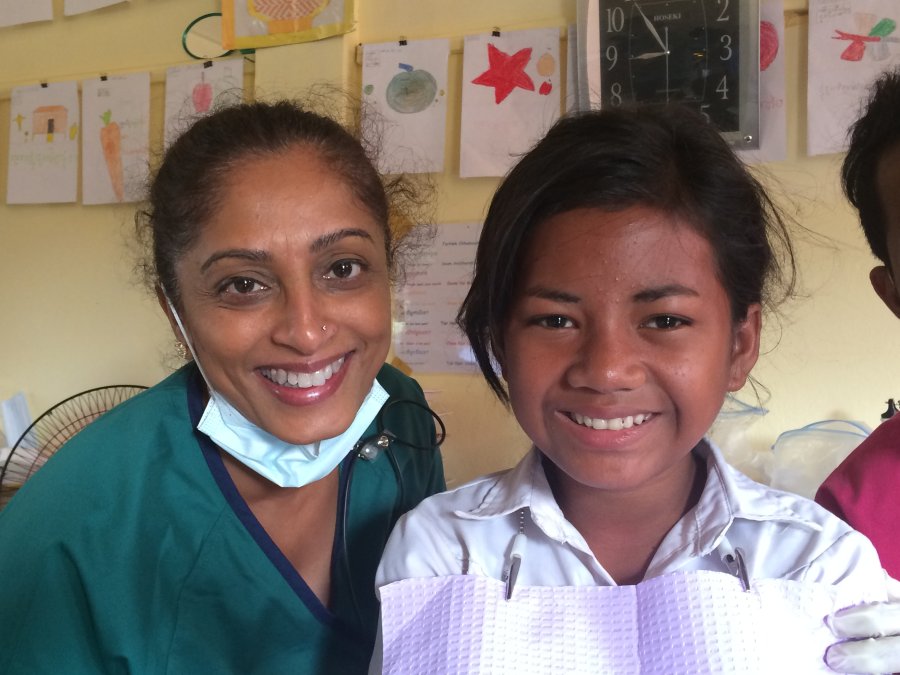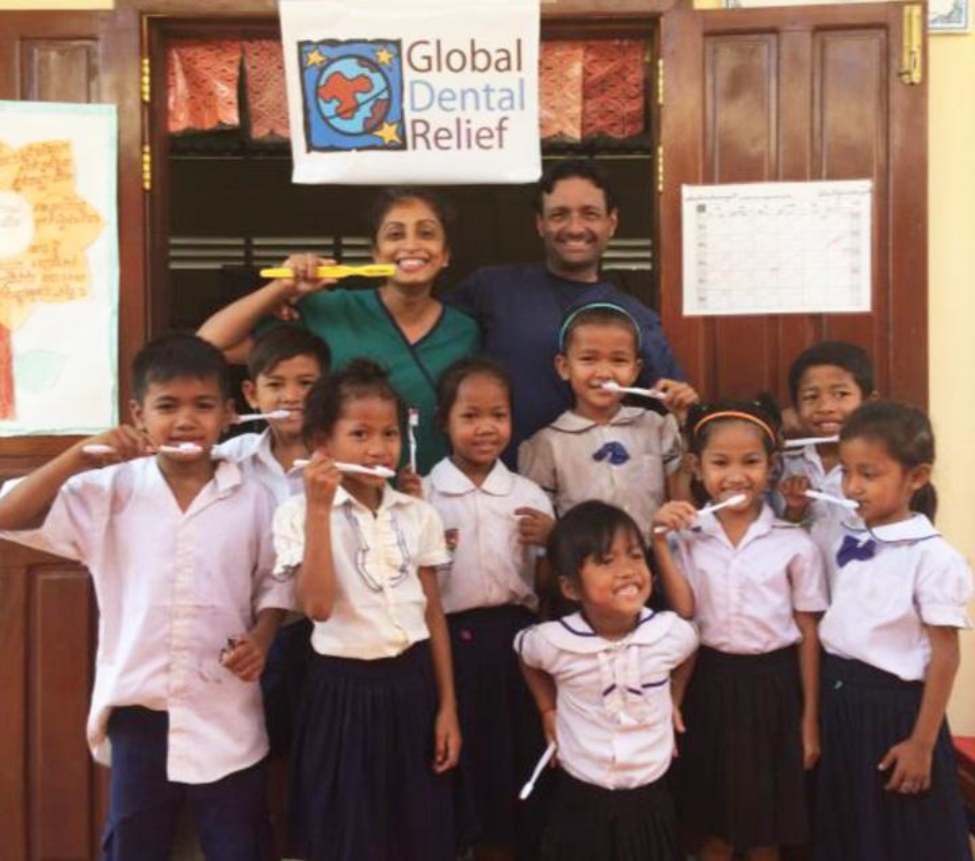 When Darshani Patel Khosla, DDS, came home to Katy after volunteering in India with Global Dental Relief, she had completed a record six clinics in five countries over the course of just seven months. She and other volunteers helped provide more than $1 million in dental care to 5,288 children in Nepal, India, Cambodia, India and Kenya.
Khosla is a 1991 graduate of UTHealth School of Dentistry at Houston who began volunteering with Global Dental Relief in 2012. On that first trip to India, she fell in love with the children and dedicated herself to providing free dental care to children in need. Since then, she has volunteered in 16 GDR clinics and inspired friends and family to participate.
Her husband, UTSD alum Sanjeev Khosla, DDS '92, joined her in five clinics, and their daughter, Anamika Khosla, participated in two. Darshani and Sanjeev Khosla practice together at Spring Branch Family Dentistry. Anamika is a first-year dental student at UTSD.
On each clinic, Darshani Khosla joined a diverse team of 12-19 volunteers — including dentists, dental hygienists and non-dental volunteers — from the U.S., Canada, New Zealand, France and Hong Kong. Over the course of six days, they provided an average of 885 children with much-needed dental care and oral health education. The value of care averaged $213,694 across five clinics. Over the past five years, Khosla, her friends and family have helped 12,382 children and provided $2,991,715 in dental care.
As an experienced volunteer who understands our model of care, Khosla serves as intake dentist on GDR clinics. The patients are schoolchildren ages 5 to 16 years old. Each one receives an initial exam, followed by a cleaning and any restorations or extractions needed. At the end of their treatment, patients get a fluoride treatment, a new toothbrush, and oral health education materials to improve awareness and future tooth-brushing habits.
The countries where Global Dental Relief works are some of the poorest in the world. Children have very limited access to dental care. Often, only a few dentists are available to treat hundreds of thousands of children, and even when dental care is available, it is often out of reach financially. As a result, a small area of decay in a child's mouth is allowed to grow untreated until the tooth, or many teeth, are compromised. Without care, the child suffers from chronic pain and infection throughout their young life. Dental decay affects a child's ability to eat properly, sleep at night, pay attention in school and enjoy good overall health.
"The children's beautiful hearts and smiles draw me back every year," Khosla said. "In these turbulent times, serving kids from different countries, religions and backgrounds reassures me that humanity is still alive. I feel it's my duty to do give back, and I appreciate my family's support."