HSDA recognized at Hispanic Dental Association Annual Conference
Published: January 25, 2021 by Kyle Rogers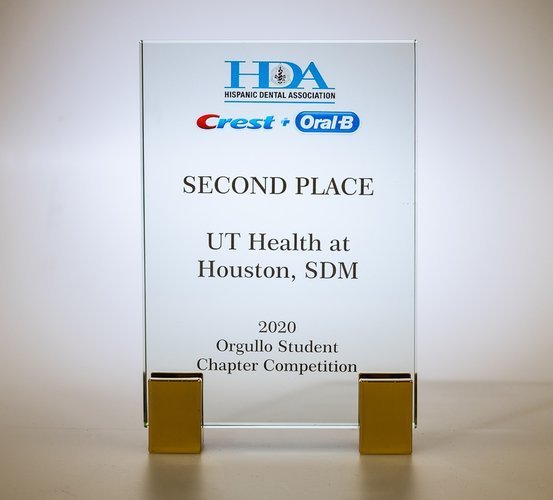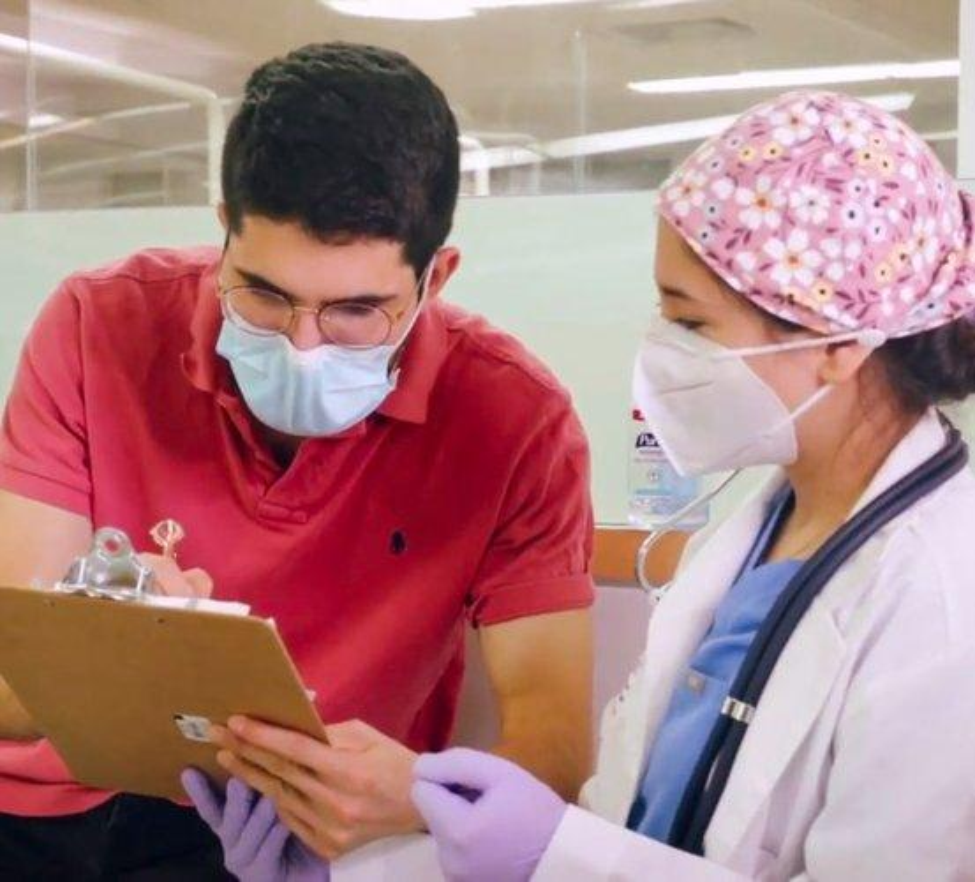 The Hispanic Student Dental Association at UTHealth School of Dentistry at Houston was recognized as one of three Student Chapters of the Year at the Hispanic Dental Association Annual Conference in December.
The conference took place Dec. 4-5 and was held virtually for the first time due to the ongoing COVID-19 pandemic.
HSDA faculty co-advisors Director of Community Outreach Margo Melchor, RDH, EdD, and Professor Philip Pierpont, DDS, are proud of what the group was able to accomplish so far in the 2020-21 academic year.
"Despite being in a pandemic and interaction not being possible, our HSDA chapter managed to continue engagement amongst its members with virtual monthly meetings and social activities," Melchor said. "In addition, community service projects were based upon proper social distancing projects such as participating at food or special event drive-bys."
Adding to the acclaim, HSDA was awarded second place and a cash prize in the 2020 Procter and Gamble Orgullo Student Chapter Competition, an annual video contest held during the conference's opening ceremonies.
As part of the competition, participating student chapters were required to submit a 2-3-minute video in the area of oral health prevention and include the use of Crest® + Oral-B® products. HSDA's submission is available on YouTube and was made possible by 2020-21 officers:
Treasurer Gianncarlo Cruz, third-year dental student;
Spanish Education Chair Diego Rivas, second-year dental student;
Secretary Patricia Arantxa Nunez, third-year dental student;
Community Service Chair Elissa Guerra, second-year dental student;
President Joceylin Duarte, fourth-year dental student.
Cruz was the UTSD chapter representative who provided the explanation of the topic chosen and its content. In addition, Rivas and Nunez assisted with the interviewing process with the HDA judges.