7th Annual Give Vets A Smile provides care to over 100 veterans
Published: November 08, 2021 by Kyle Rogers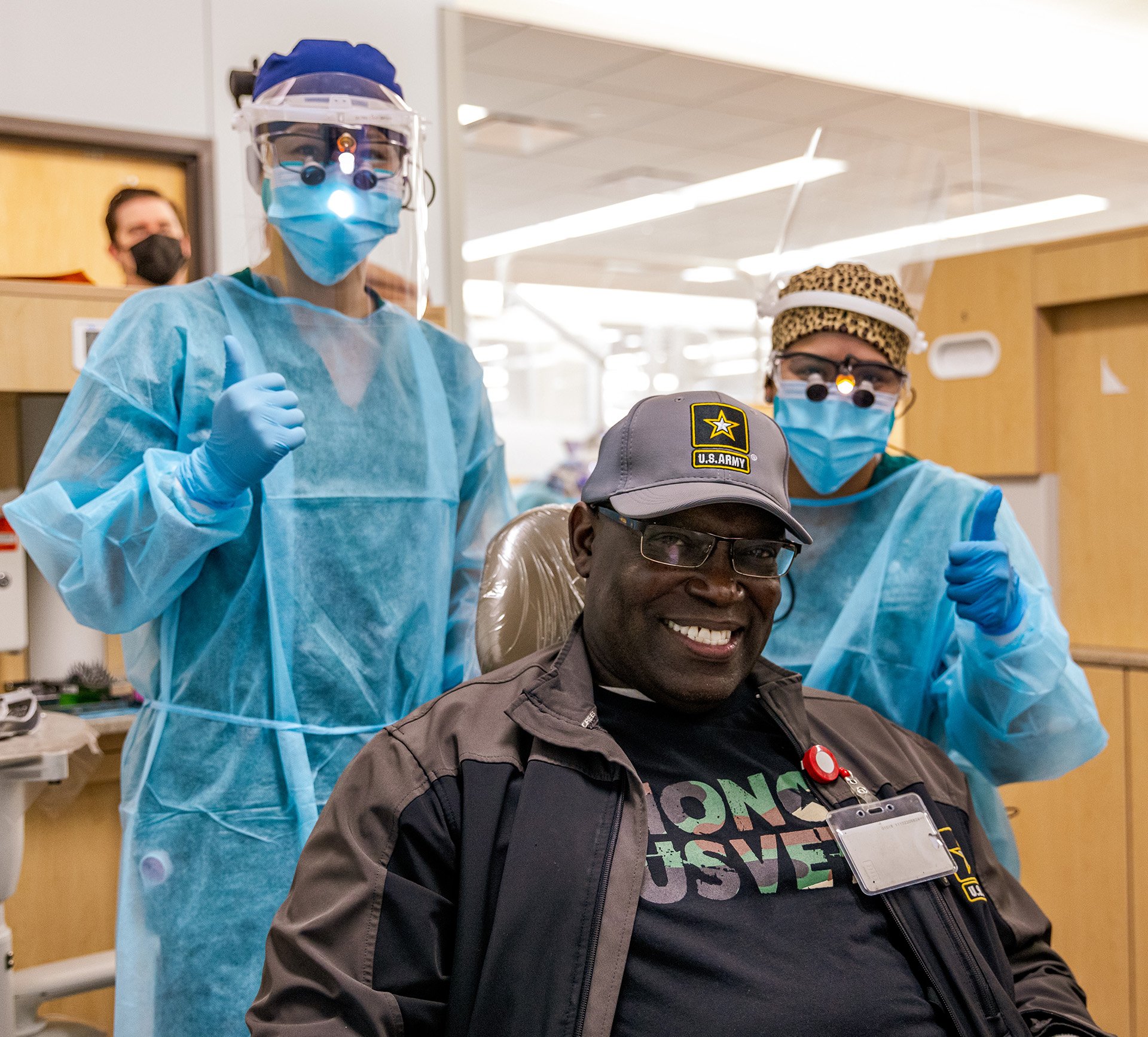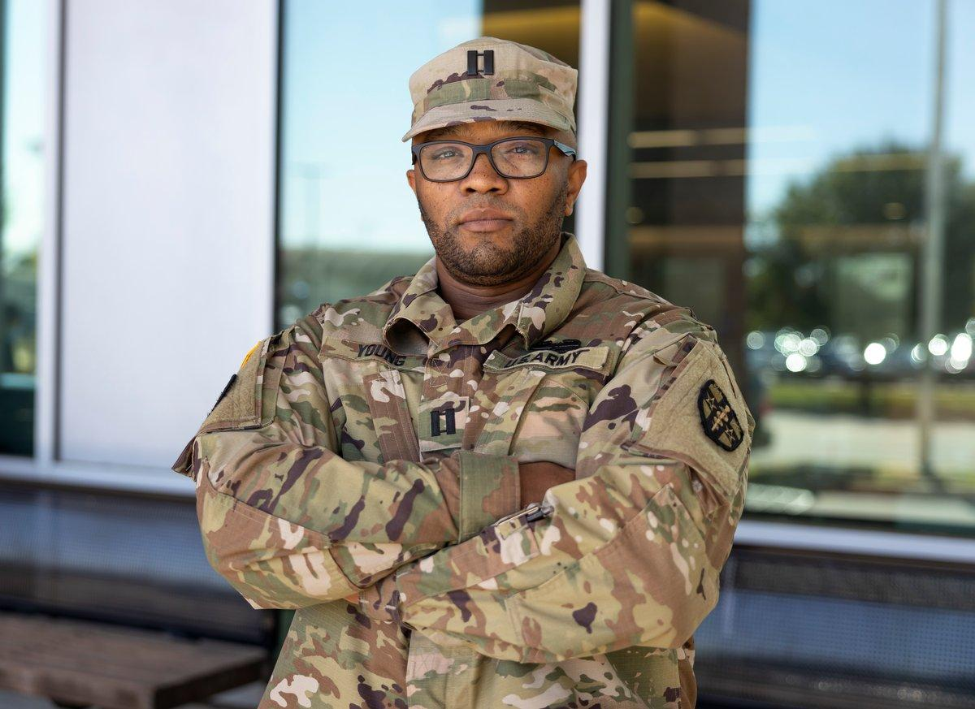 "My smile is my style." That is an affirmation of U.S. Army veteran Danny Sneed. On Nov. 5, he was among 103 veterans who received free urgent, palliative, therapeutic, and/or preventive dental care during the 7th Annual Give Vets A Smile at UTHealth Houston School of Dentistry.
Sneed, who served from 1982 to 1986, has attended Give Vets A Smile every year since it began in 2015. More so than the care, his biggest takeaway has been the impact he's seen the oral health education provided during the event has had on himself and other veterans.
"I'm not just a participant, I'm an advocate," Sneed said. "Give Vets A Smile is not only providing dental care; I believe I can make the case they're saving lives. It's not just the teeth cleanings, root canals, or crowns I've received; those were great because I couldn't afford them had I not come through this event, but I've also learned how my health is linked to my mouth.
"Some vets come in and find out there's more going on than just a toothache. I'm more than just honored [UTHealth] would think it's important to provide not just dental care, but free dental care [at this event]."
Give Vets A Smile is a collaborative event between UTHealth School of Dentistry and Cizik School of Nursing. This community outreach effort for local veterans is coordinated through Margo Melchor, RDH, EdD, community outreach director for UTHealth School of Dentistry; and Bridgette Pullis, PhD, RN, CHPN, director of Cizik's Veterans Bachelor of Science in Nursing Program.
"Dr. Pullis and I were so happy with this year's outcome — treating 103 veterans and providing 538 procedures for a $62,723 value of free care," Melchor said. "Year after year, this annual event is a great opportunity to provide a charitable contribution to the men and women who have served our country. This year was our best year yet, which is a testament to the work of everyone associated with it, especially considering we are still in the midst of a pandemic and needed to modify plans to deliver safe patient care in an efficient manner."
The total number of veterans seen, procedures provided, and estimated cost of care are all record highs for Give Vets A Smile. Since 2015, the School of Dentistry has provided over $277,000 of free care (through 2,519 treatments) to 505 veterans.
"I'm so pleased we were able to provide free dental care to 103 veterans at Give Vets a Smile," Pullis said. "This is a unique event made possible by a collaboration between the Cizik School of Nursing and UTHealth School of Dentistry. Give Vets a Smile would be just an idea without the dental and nursing school faculty, residents, and students giving of their time, talent, and expertise. I'm grateful to Dr. Melchor and the School of Dentistry for their service to our veterans."
The veterans in need were identified by Camp Hope, Catholic Charities of the Archdiocese of Galveston-Houston Women Veteran Services, City of Houston Office of Veterans Affairs, Easter Seals Greater Houston, Harris County Precinct 2 Veteran Services, Open Door Mission, The Council on Recovery, U.S. Vets-Houston, and Volunteers of America-Texas.
Second-year dental hygiene students and residents from the Advanced Education in General Dentistry and General Practice Residency Programs provided treatment.
Cizik School of Nursing was responsible for identifying and registering veterans in advance. On the day of the event, which was by invitation only, nursing students were assigned to assist with COVID-19 screening as well as take vital signs. Veterans were seen by a dental resident, dental student, and/or dental hygiene student based on dental care needs after necessary diagnostic X-rays and assessment.
Support and volunteerism for the event was provided by Delta Dental Community Care Foundation and Amegy Bank.
GIVE VETS A SMILE
| | | | |
| --- | --- | --- | --- |
| Year | Veterans | Treatments | Value of Care |
| 2015 | 50 | 231 | $16,642.00 |
| 2016 | 55 | 278 | $18,804.00 |
| 2017 | 70 | 344 | $36,860.00 |
| 2018 | 88 | 404 | $44,223.00 |
| 2019 | 71 | 374 | $44,188.00 |
| 2020 | 68 | 350 | $54,175.00 |
| 2021 | 103 | 538 | $62,723.00 |
| TOTAL | 505 | 2,519 | $277,615.00 |