Dental team staffs Ronald McDonald Care Mobile at Extreme Weather Ready Expo
Published: June 22, 2018 by Rhonda Whitmeyer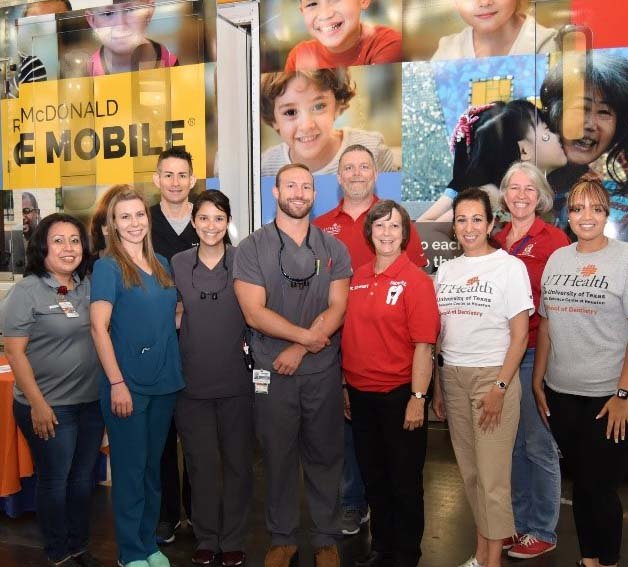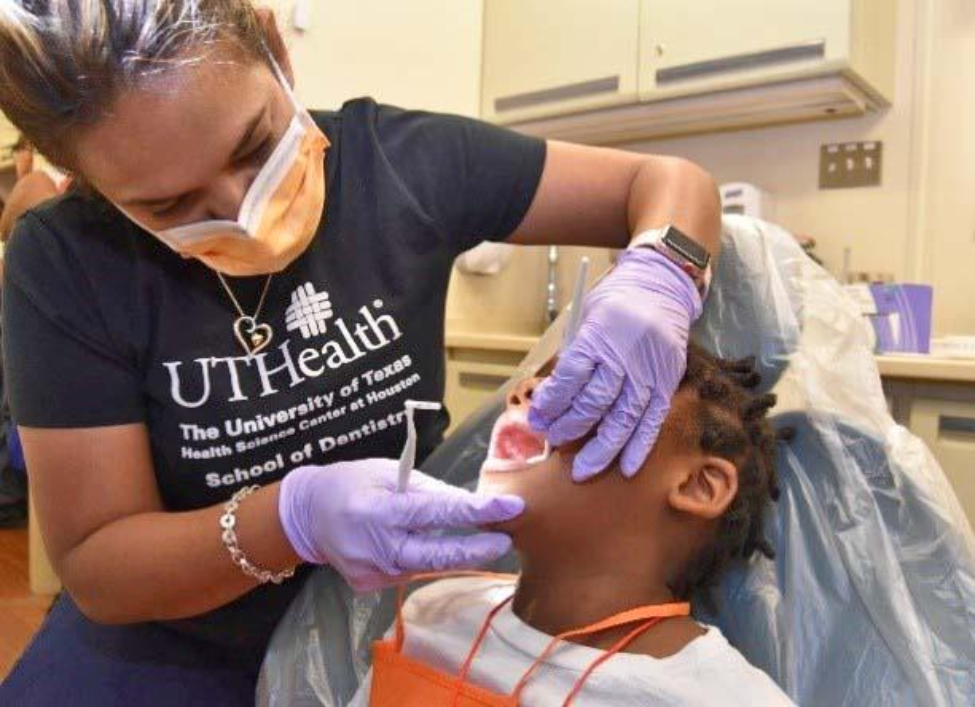 UTHealth Houston School of Dentistry took its pediatric clinic on wheels – the Ronald McDonald Care Mobile – to the "Extreme Weather Ready Expo: A Free Family Preparedness Event" at the George R. Brown Convention Center in June.
The event was open to the public and drew more than 4,000 visitors interested in preparing for hurricane season.
The Care Mobile provided free dental screenings, fluoride varnish applications and oral hygiene instructions to nearly 50 children. In addition, parents were given information about dental resources at the School of Dentistry and Houston-area community clinics. A second Ronald McDonald Care Mobile devoted to medical services was on site to provide free immunizations.
Volunteers from the School of Dentistry included staffers Raven Landry, Maria Gordon, Thanh Pham and Pat Henshaw; dental hygiene students Katherine Hermez, Katherine Burk, Karen D'Mello, Rosanna Mehrinfar, Stephanie Gulick and Stephanie Uy; dental students Joseph Vaughn and Yvette Martinez; prosthodontics resident Jieum Lee, DMD, and pediatric dentistry resident Thomas Sanchez, DDS; and faculty members Debra Stewart, DDS, and Margo Melchor, RDH, EdD.
Mustafa Aldabbagh, a foreign-trained dentist enrolled in the School of Dentistry's new Academic Health Careers Fellowship Program, also joined the effort.
Ronald McDonald House Charities of Greater Houston/Galveston, Inc. donated the Care Mobile to the School of Dentistry in 2012. The school maintains, equips and staffs the van, providing dental care at no cost to children identified through the school's community partners.