HEAF members donate $25K for endodontic surgery suite
Published: March 02, 2018 by Rhonda Whitmeyer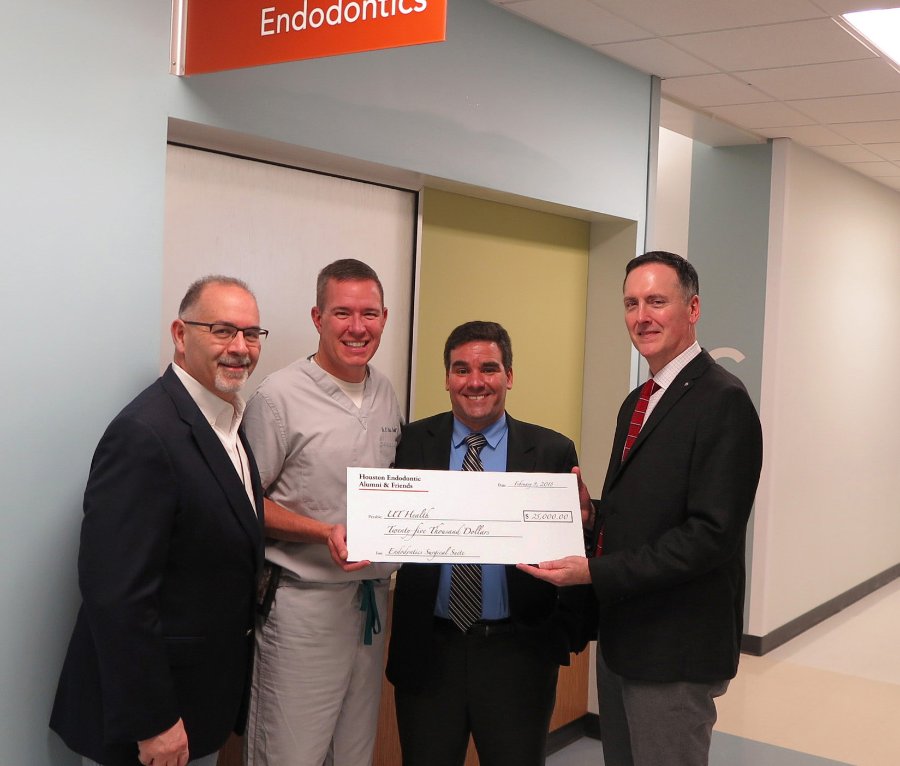 UTHealth School of Dentistry at Houston has accepted a $25,000 donation from Houston Endodontics Alumni and Friends, Inc. (HEAF) toward construction of an endodontic surgery suite at the school.
HEAF is an organization for alumni of the Advanced Education Program in Endodontics at the School of Dentistry; however, HEAF welcomes endodontists trained in other programs, and friend members are also welcome. HEAF's purpose is to enhance UTSD's endodontics program and encourage the interchange of ideas on endodontic procedures, practice and research among residents, faculty, alumni and friends. The group raises money to provide extra-educational opportunities not available via regular school funding.
Sam Dorn, DDS, professor and former department chair, inspired the creation of HEAF when he came to UTSD and found no well-organized endodontic alumni group. HEAF was established and raising funds by 2011.
Current officers are Tod Bruchmiller, DDS, MS, president; Christopher L. Coleman, DDS, MS, immediate past president and president-elect; R. Chris Campbell, DDS, MS, secretary/treasurer; and Eva Stanley, DDS, MS, honorary president.