Got a real-life story with a spooky twist? Let us know!
Published: September 27, 2019 by Rhonda Whitmeyer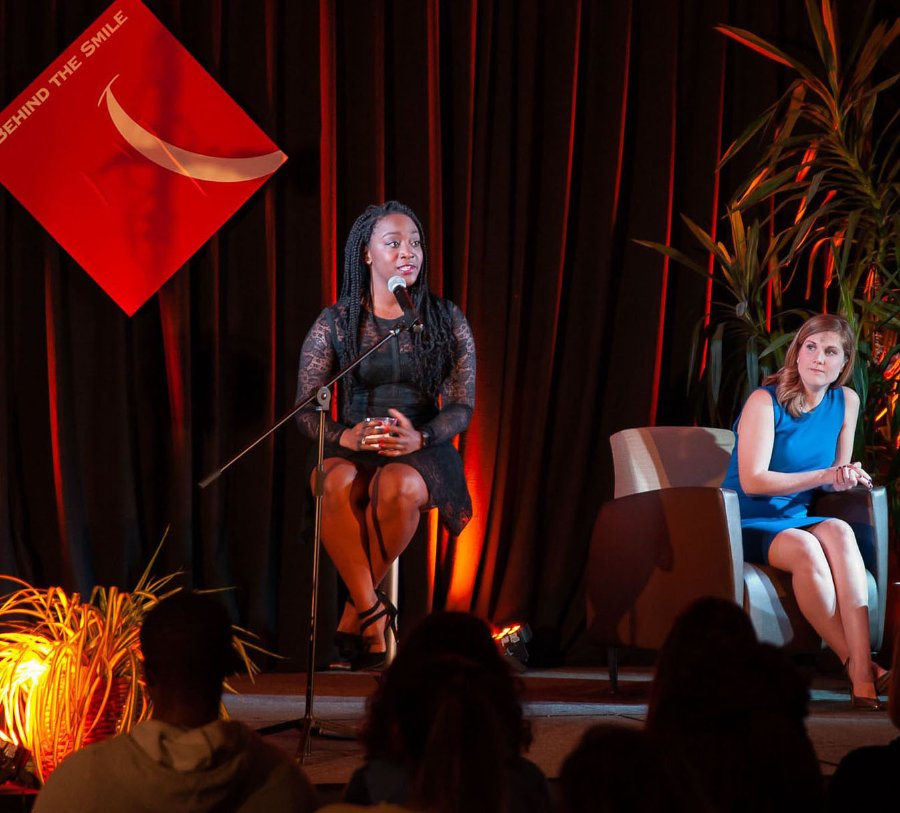 On the eve of Halloween, UTHealth School of Dentistry will host the next in its series of wildly popular storytelling events, this one with a delightful twist.
"Behind the Smile III: Spooky Edition" will feature UTHealth faculty, staff, students, residents and alumni telling real-life stories that validate the human experience (love, pain, triumph, failure, vulnerability, resilience, etc.) yet have a touch of the peculiar, spooky, extraordinary, eerie, ominous or bizarre. (See a video about Behind the Smile).
Potential storytellers are invited to submit story sketches of up to 500 words by Friday, Oct. 4 to pace@uth.tmc.edu. A panel will review and select a variety of stories to be presented.
"Behind the Smile" debuted at the School of Dentistry in November 2018 to a sell-out crowd, proving so popular that a second session was scheduled for March 2019. It, too, was a sell-out.
The response both times far exceeded expectations of event organizers, Associate Professor Shalizeh (Shelly) Patel, DDS, MEd, and Whitney Vrazel, DDS '19, who joined forces to bring storytelling to UTHealth after separately learning about its positive impact in other health care settings. UTHealth School of Dentistry at Houston is believed to be the first dental school in the country to adopt narrative events as a way to build relationships and prevent burn-out.
Behind the Smile III: Spooky Edition, is set for Wednesday, Oct. 30 in the Denton A. Cooley, MD and Ralph C. Cooley, DDS University Life Center, adjacent to the school. Doors open at 5:45 p.m.; storytelling begins at 6:30. Tickets are $10 each and are available at Go.uth.edu/storytelling.
Questions? Contact Shalizeh.Patel@uth.tmc.edu or the School of Dentistry's PACE Center.