UTPD places 'Stop the Bleed' kits at School of Dentistry
Published: April 16, 2018 by Rhonda Whitmeyer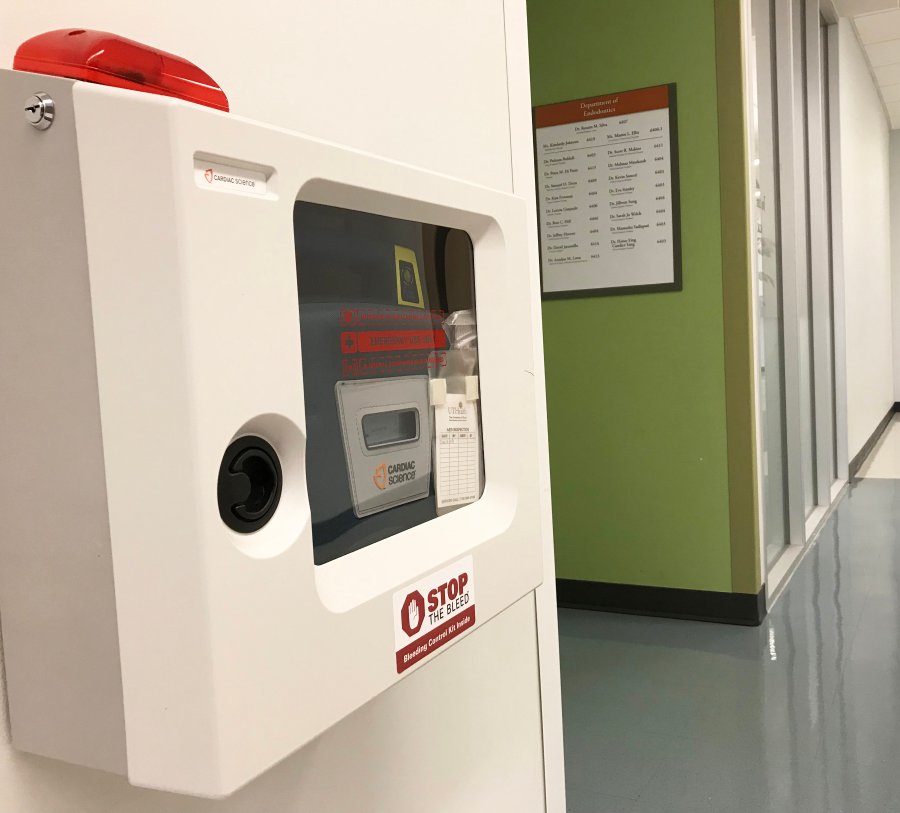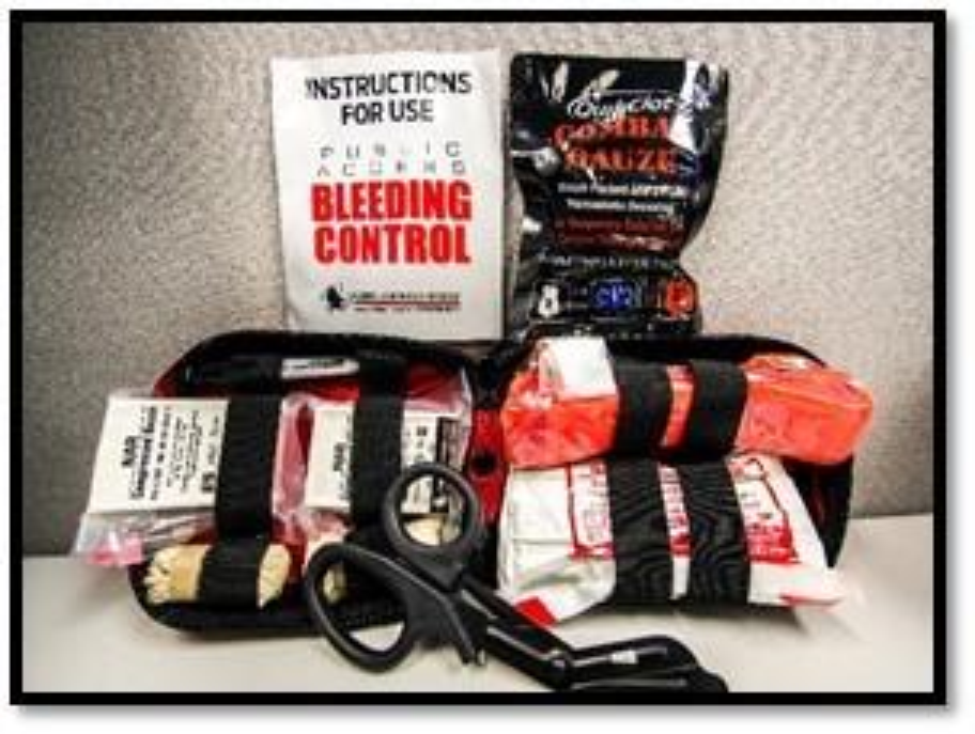 "Stop the Bleed" kits are now available at each UTPD Public Safety Officer post on the UTHealth and MD Anderson campuses. At the School of Dentistry, the kits are also stashed with AEDs (automatic emergency defibrillators) on each floor near the central elevators.
Stop the Bleed kits are equipped with tools to control massive bleeding from any cause, but particularly from an active shooter event where a delayed response can turn fatal. Anyone at the scene of an emergency can act as an immediate responder.
Each kit contains the following materials:
One Orange C-A-T® Tourniquet
One 6-inch Responder ETD (emergency trauma dressing)
Two packages NAR Compressed Gauze
Two pairs Bear Claw Nitrile Gloves, size large
One pair NAR Trauma Shears, 7.25 inch
One small permanent marker
One Just-in-Time Instruction Card
One PVC Bleeding-Control Patch
One package Quik-Clot Combat Gauze.
For more information about Stop the Bleed kits, contact UTPD at 713-792-2890.