Dental Branch Building to be demolished in 2020
Published: December 20, 2019 by Rhonda Whitmeyer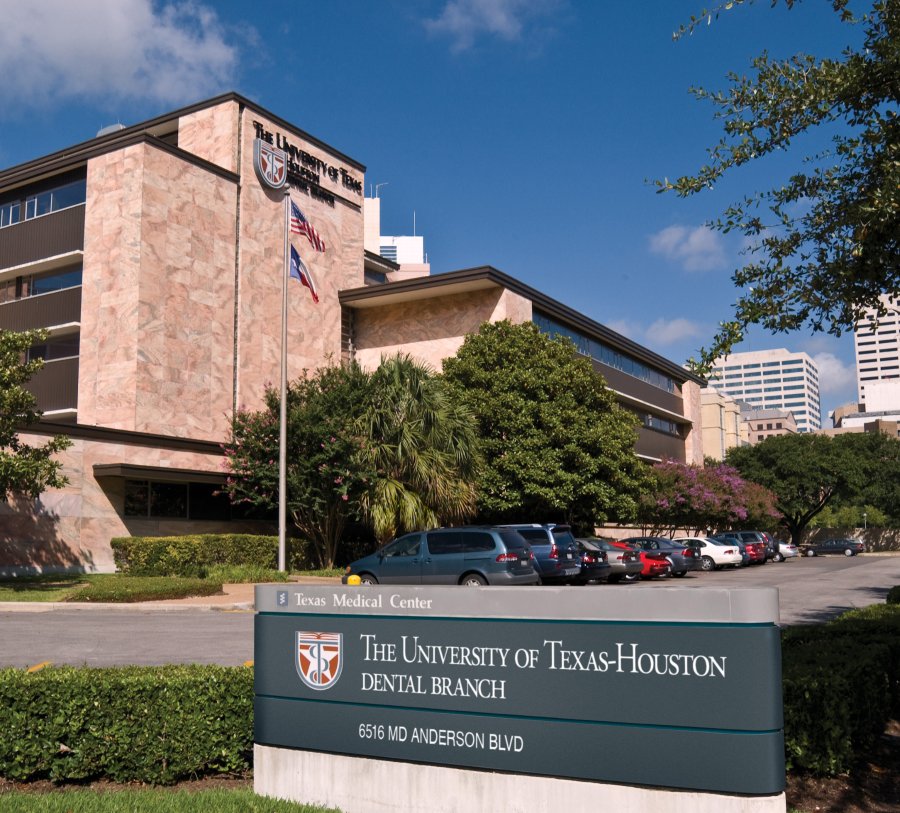 The building that from 1954 to 2012 was home to The University of Texas Dental Branch (now known as UTHealth School of Dentistry) is scheduled for demolition. The UT System Board of Regents has approved $11.3 million for the project, with an estimated completion date of July 2020.
When the School of Dentistry moved to a new facility at 7500 Cambridge St. in 2012, the Dental Branch Building, located at 6516 M.D. Anderson Blvd., was sold to UT MD Anderson Cancer Center.
Demolition will be by deconstruction, rather than implosion, and will include modifying an existing flood wall system, shoring, removing basement walls, protecting buried underground utilities, and analyzing the capacity for existing infrastructure to support future site development. The work is expected to include abatement of hazardous materials, including asbestos.
A portion of the site will be developed as surface parking, on an interim basis, to support valet services for MD Anderson's Main Building complex.
Designed by architects Mackie & Kamrath and built by Manhattan Construction Company of Texas, the Dental Branch Building was soon nicknamed as "The Pink Palace" because of the pink, brown and gray marble exterior and an interior with such luxuries as air-conditioning. The entire project, including land and equipment, cost $6.4 million. The building was enlarged in 1988.
Before the Dental Branch Building was sold, several slabs of marble were saved and have been turned into mementos. Details on how to get one will be publicized in the coming months.