UTHealth School of Dentistry in 10th year at 7500 Cambridge St.
Published: June 08, 2021 by Kyle Rogers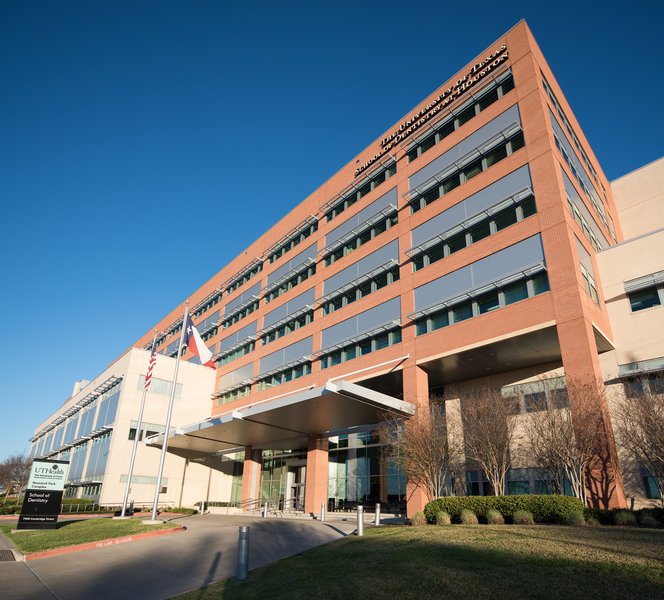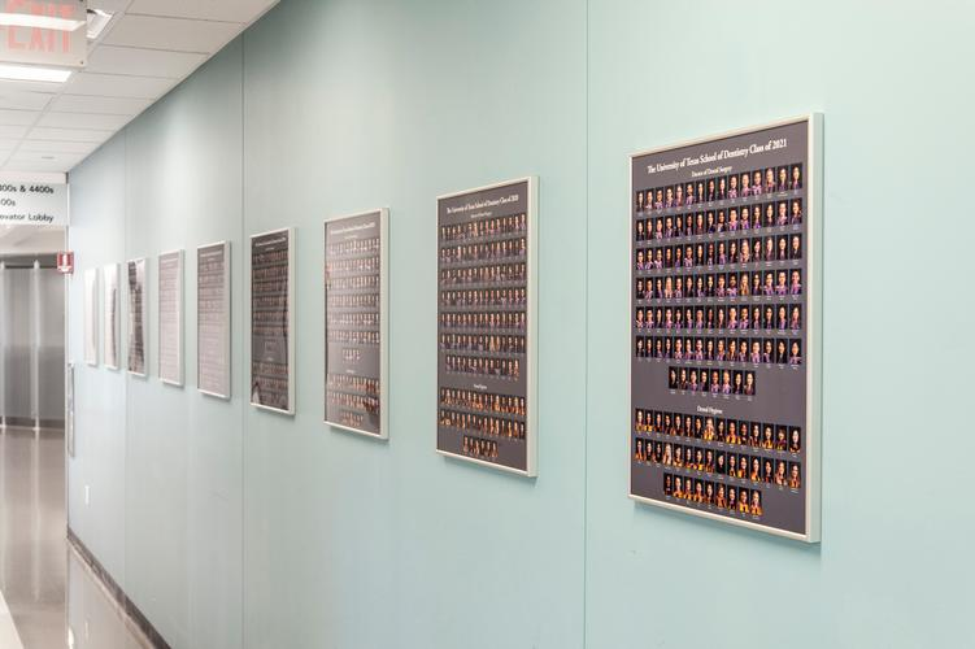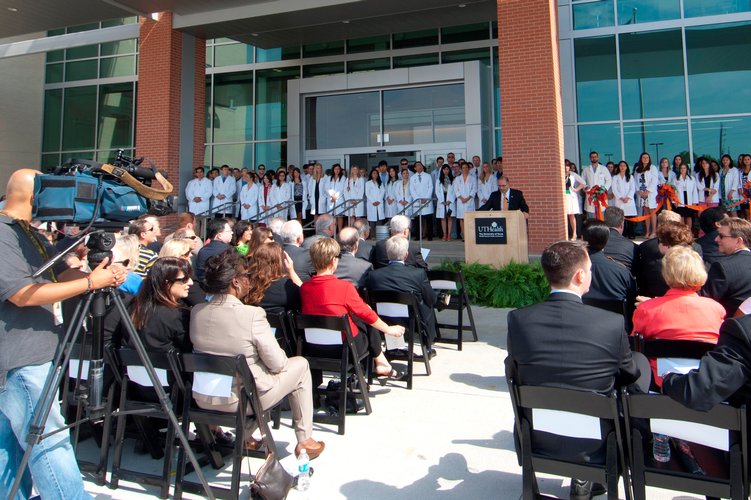 Since 2012, UTHealth School of Dentistry at Houston has called the corner of Cambridge Street and East Road home. The 300,000-square-foot, six-story building was dedicated June 8, 2012, the school's first new address since 1955.
Students
The 7500 Cambridge St. location officially opened May 21, 2012, and since that date, 1,542 students (841 doctorate of dental surgery, 334 dental hygiene, and 367 advanced education) have passed through the doors during their professional health care journeys, including most recently the 183 graduates from the Classes of 2021.
Patients
As a health care facility, 616,479 patient visits have taken place between the 300-plus dental operatories in the student clinics, graduate clinics, and UT Dentists. In total, 1,152,378 on-site procedures have been completed totaling $145,100,467.40.
Philanthropy
Community outreach special projects such as Give Vets A Smile and Give Kids A Smile® have seen an additional estimated cost of care of $1,344,540 provided to over 2,400 patients. These projects allow for community service learning for dental and dental hygiene students and residents by providing opportunities for social responsibility.
About the building
The dental school was the largest single-project capital outlay ever for UTHealth with a cost of $155 million. Major funding came from both state and local sources, including $60 million in tuition revenue bonds, $18 million from the Permanent University Fund, and $7 million raised through the dental school's Open to Health initiative.
Donor-recognition walls, each with a background of pink marble from the old dental branch building, grace the first-and second-floor lobbies. Clinics, research centers, classrooms, meeting spaces, and even a department have been named to recognize gifts from alumni and friends of UTHealth School of Dentistry.
Designed by WHR Architects of Houston and built by Hensel Phelps Construction Company, the project created 1,800 jobs over the three-year construction period.
About the school
Since 1972, the dental school has been part of UTHealth.
UTHealth School of Dentistry at Houston began as the Texas Dental College, a private institution in rented quarters above a dry goods store on Congress Avenue. For decades, the school's leadership lobbied to join The University of Texas System, but were unsuccessful until World War II caused an acute need for more dentists. The Texas Dental College formally closed on Aug. 31, 1943, and reopened on Sept. 1, 1943, as The University of Texas School of Dentistry. Enrollment doubled.
A grant from the M.D. Anderson Foundation helped establish the school as a founding institution in the Texas Medical Center, and in 1952, the School of Dentistry's dean, Dr. Fred Elliott, resigned to become the first executive director of the TMC. That same year, the school broke ground on a new building at 6516 M.D. Anderson Blvd. It was completed in 1955.
Upon moving into the new facility, also known as "The Pink Palace" because of the pinkish-brown marble exterior, the school assumed a new name, "The University of Texas Dental Branch."
Nearly 60 years later, the school moved into its current location and in 2012 reverted to its original name, "The University of Texas School of Dentistry."
Through it all, UTHealth School of Dentistry has consistently provided high-quality education, patient care, service, and research, pursuing a vision of "Improving Oral Health… Improving Overall Health."