HSDA officers attend Hispanic Student Dental Regional Conference
Published: November 22, 2021 by Kyle Rogers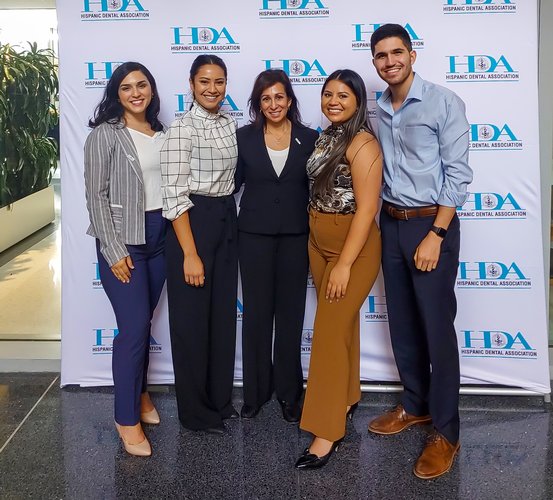 Third-year dental students from UTHealth Houston School of Dentistry attended the Hispanic Student Dental Regional Conference at the University of Pennsylvania in late September.
Attendees were Esmeralda Diaz, RDH; Elissa Guerra; Diego Rivas; and Anissa Rodriguez, all officers of the Hispanic Student Dental Association Chapter at UTHealth School of Dentistry. Margo Melchor, RDH, EdD, HSDA faculty advisor and Hispanic Dental Association Foundation board member, also attended the meeting.
The group enjoyed a welcome reception on Sept. 24 before attending the conference the next day, hearing from key Hispanic Dental Association and HDA Foundation leaders and presentations ranging from residency program information, LGBTQ+ health in dentistry, and community health programs.
"My experience at the HSDA Conference in Philadelphia was incredible," said Rivas. "I got to meet so many different people and learned about their diverse perspectives on all the aspects of dentistry."