School of Dentistry hosts reunion for GPR, AEGD alumni
Published: July 23, 2018 by Rhonda Whitmeyer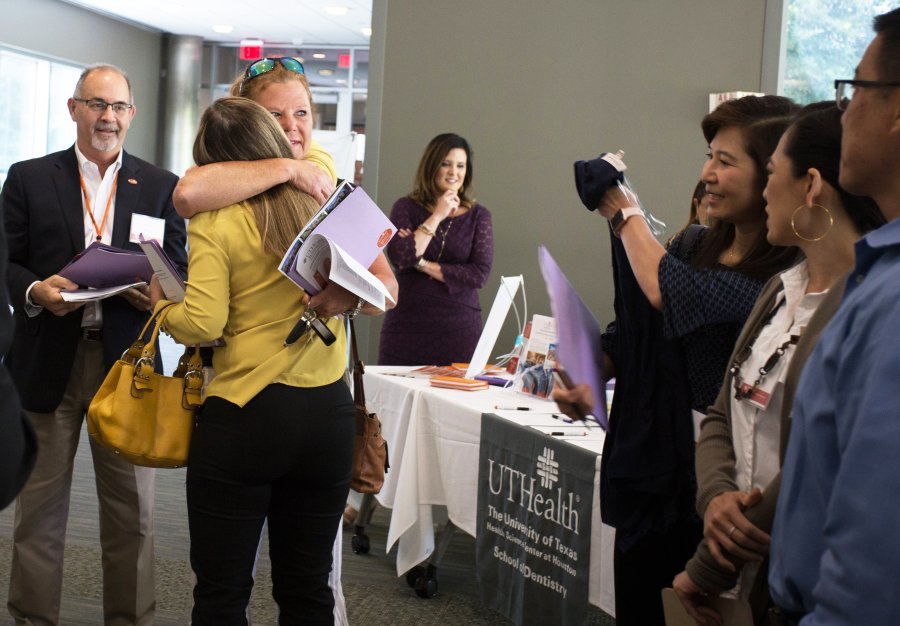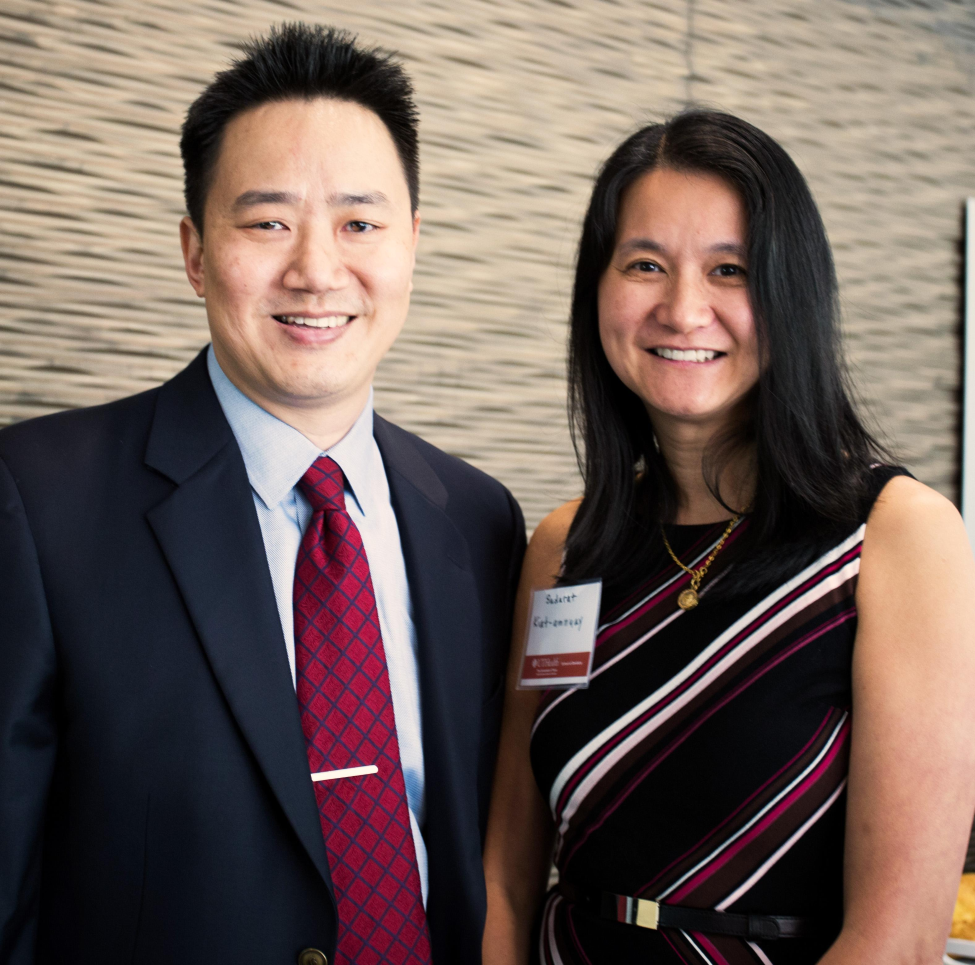 UTHealth School of Dentistry at Houston celebrated the 30th anniversary of its General Practice Residency program with a July 20 reunion of GPR faculty and alumni in the Denton A. Cooley, MD and Ralph C. Cooley, DDS University Life Center.
Their colleagues from the School of Dentistry's Advanced Education in General Dentistry program joined in the celebration.
Nearly half of the estimated 200 total graduates of the GPR or AEGD programs attended the reunion, which featured a continuing education program, tours of the dental school, and a social hour. Special guests included Drs. Kelly Halligan and Denise Armstrong, former GPR directors.
The School of Dentistry launched the GPR program in 1988 under the direction of John Valenza, DDS, in partnership with Memorial Hermann-TMC. The affiliation with Memorial Hermann continues today and has expanded to other clinical sites, including TIRR Memorial-Hermann, Bering Omega Clinic, and two hospitals that serve Harris Health System: LBJ General Hospital and Ben Taub General Hospital.
The AEGD program launched in 1995 under direction of Richard Bebermeyer, DDS and Sheila Koh, DDS '90, GPR '91, who both attended the reunion.
The GPR and AEGD programs both focus on advanced general dentistry, but the GPR includes a hospital component concentrating on medically complex patients. Residents gain experience in oral surgery, emergency care, anesthesia, patient management in the hospital, and interacting with other health care providers. Currently, UTHealth Houston School of Dentistry has the only school-based GPR program in the state.
The Department of General Practice and Dental Public Health, led by Chair and Professor Gary Frey, DDS '79, initiated planning for the reunion a year in advance. GPR Director Chan met regularly with the School of Dentistry's PACE Center as they organized and promoted the event, including the continuing education component.
Communications Manager Rhonda Whitmeyer led production of a GPR/AEGD video in collaboration with UTHealth Office of Public Affairs staffers Maricruz Kwon and Andrew Heger. The video was shown during lunch at the reunion and will be adapted for use on the GPR website. More photos are posted on Flickr.