At second annual symposium, pathologists stress importance of oral cancer awareness
Published: April 30, 2020 by Kyle Rogers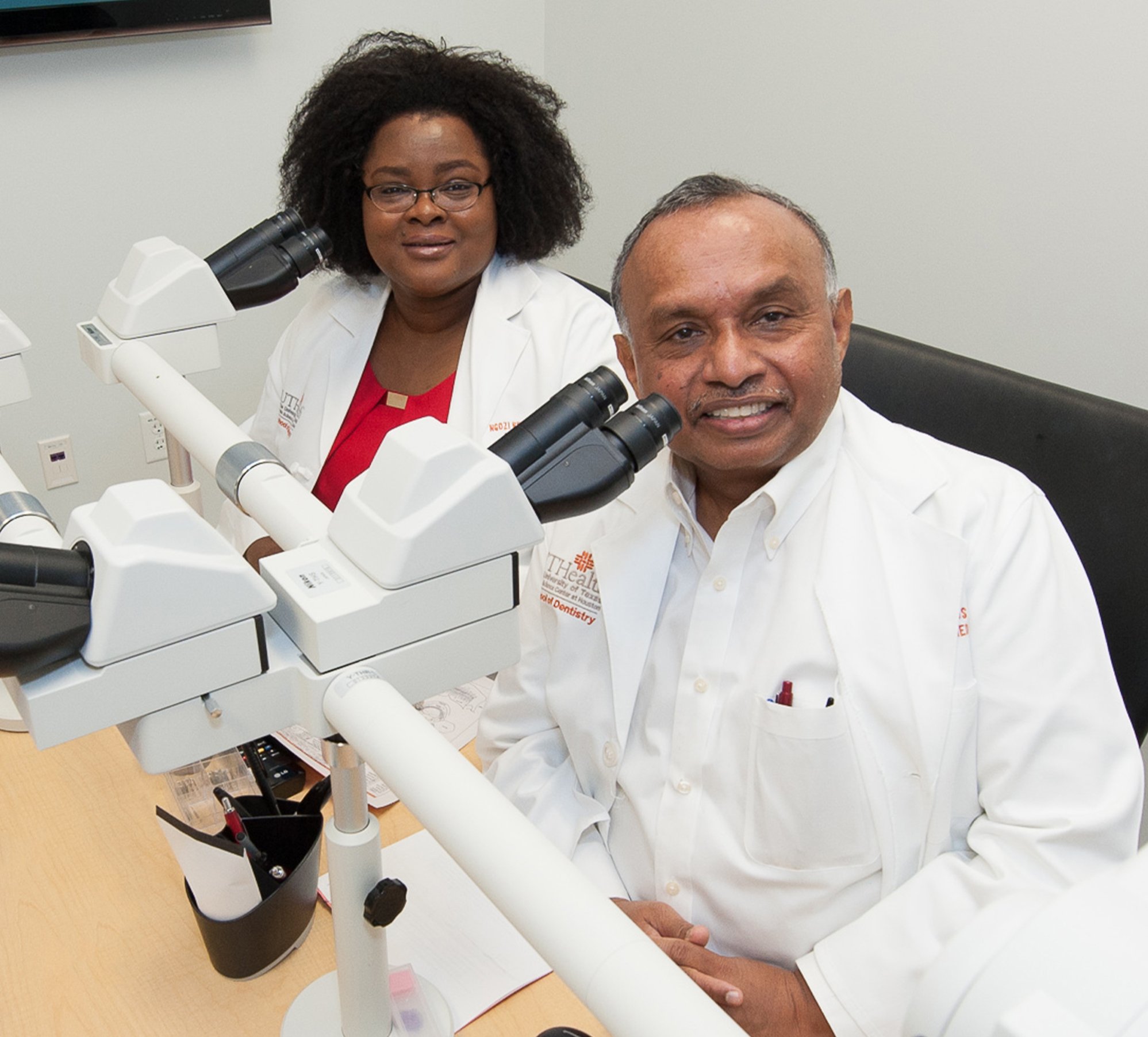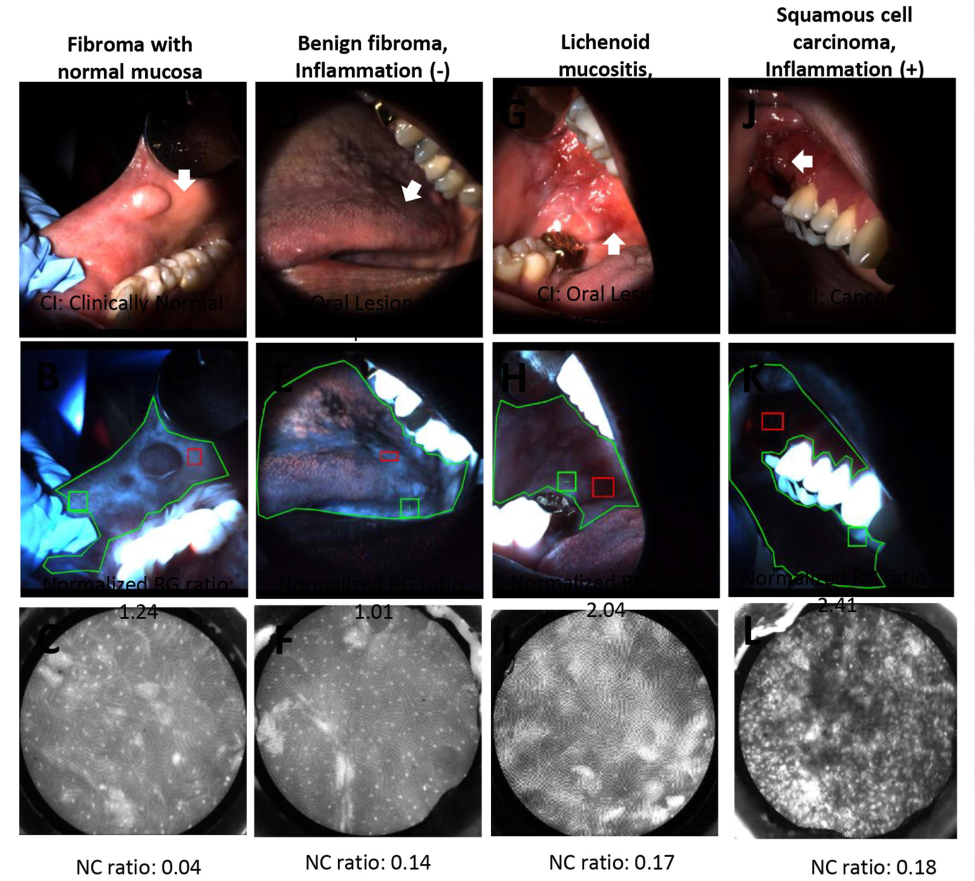 Oral and pharyngeal cancers, also known as cancers of the mouth and upper throat, continue to pose a significant public health burden in the U.S. and worldwide, especially among men.
"It's the eighth-leading type of type of cancer among men in the U.S., accounting for about 4% of all cancers," noted Associate Professor Ngozi N. Nwizu, BDS, MMSc, PhD.
According to the American Cancer Society, an estimated 53,260 new cases will be diagnosed in the U.S. this year, with 10,750 deaths expected. Of those diagnosed, the five-year relative survival rate remains at approximately 65%. This is largely attributed to the fact that less than a third of all oral and pharyngeal cancers are diagnosed during the early, treatable stages of the disease, despite marked improvement in treatment modalities, including cutting-edge surgical approaches.
To mark Oral Cancer Awareness Month (April) at UTHealth School of Dentistry at Houston, oral and maxillofacial pathology faculty in the Department of Diagnostic and Biomedical Sciences underscored the importance of early and accurate diagnosis of oral cancers during the second annual Oral Pathology Symposium, held April 3 via Cisco Webex.
Professor Nadarajah Vigneswaran, BDS, DrMedDent, DMD, who was a featured speaker at the symposium, stressed that dentists are the main gatekeepers of oral health.
"Dentists play an important role in the early detection of oral cancer. No other member of the health care profession possesses the opportunity and training to make a positive impact on oral cancer survival [more] than dentists and dental hygienists," Vigneswaran said.
His presentation, "Potentially Malignant Oral Lesions," drew attention to the lack of reliable clinical predictors for determining which oral lesions are likely to progress to cancer. Vigneswaran stated the need for less invasive and more quantitative methods for assessing the risk of malignancy in oral mucosal lesions. He also discussed the strengths and weaknesses of currently available and emerging oral cancer screening adjuncts, such as autofluorescence visualization devices and liquid-based cytology.
The highlight of Vigneswaran's presentation focused on recent technologies being studied in his research lab, such as a multimodal optical imaging system that could potentially serve as a more reliable predictor of early malignant change in the oral cavity.
Professor Kalu Ogbureke, BDS, DMSc, JD, MSc, presented "Principles of Intraoral Biopsy, Including the 'Dos and Don'ts of Paperwork,'" that incorporated his experiences in the field. He also emphasized the need for dentists and specialists to remain mindful of the ethical and legal pitfalls of missing or misdiagnosing a premalignancy or oral cancer.
The oral and maxillofacial pathologists at UTSD provide critical diagnostic services for clinicians on a routine basis through the UT Dentists faculty group practice. The team is a reliable resource, with specialized expertise in oral diseases, pediatric oral pathology, oral manifestations of HIV disease, and oral cancer and its precursors.
Oral Cancer Awareness Month is intended to remind everyone that regular screening by an oral health professional remains the best method to detect the disease in its early stages.