School of Dentistry gets its own public safety officer
Published: April 30, 2018 by Rhonda Whitmeyer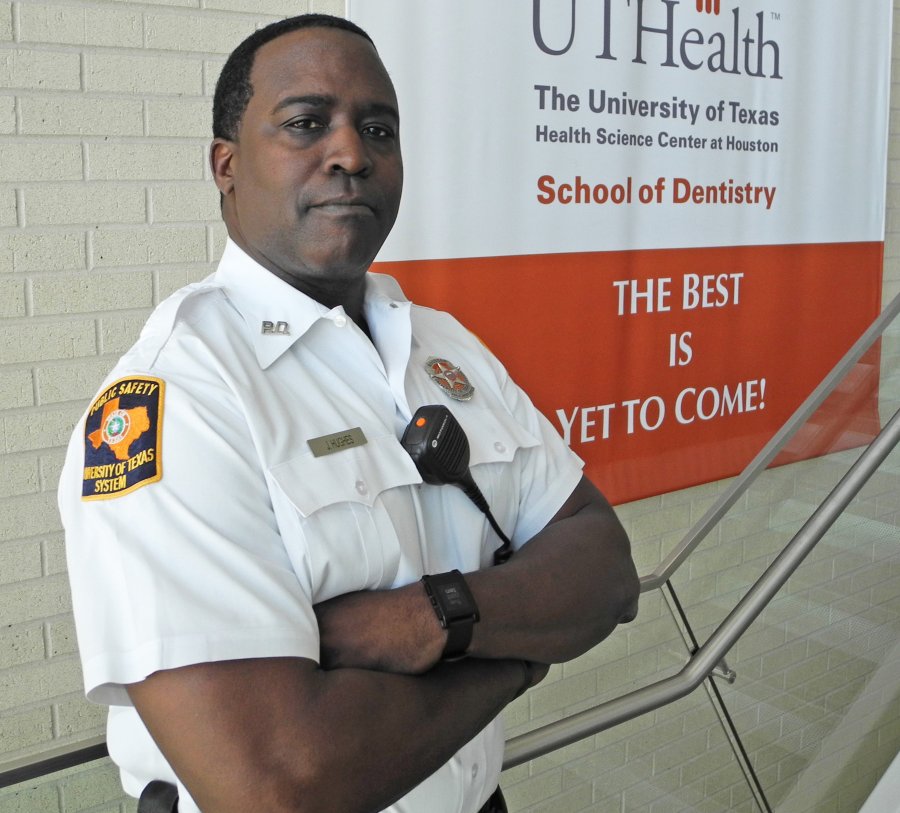 UT Police Department Public Safety Officer John Hughes has become a familiar face at the School of Dentistry this year, manning the guard desk in the first-floor lobby daily since January — and that's no accident.
The School of Dentistry asked UTPD to provide a guard who would be stationed at the school permanently, so that one officer could always be on duty in the lobby while another circulates the building.
"When we surveyed people here, that was one of the things they said believed would increase safety," said Associate Dean Art Jeske, DMD, PhD.
Hughes is a 22-year veteran of UTPD and was formerly stationed in the UT Behavioral and Biomedical Sciences Building, so he's already familiar with the south campus. Now he's becoming familiar with the people and routines of the School of Dentistry.
His hours are 7 a.m. to 4 p.m., Monday through Friday, with a second officer on site from 7:30 a.m. to 6 p.m. as a rover and to relieve Hughes from time to time.
The guard desk phone number is 713-486-4590, but the primary way to reach UTPD for non-emergency calls is still 713-792-2890. Call 911 for emergencies.