UTHealthCares: Students' health fair continues to grow
Published: January 27, 2020 by Rhonda Whitmeyer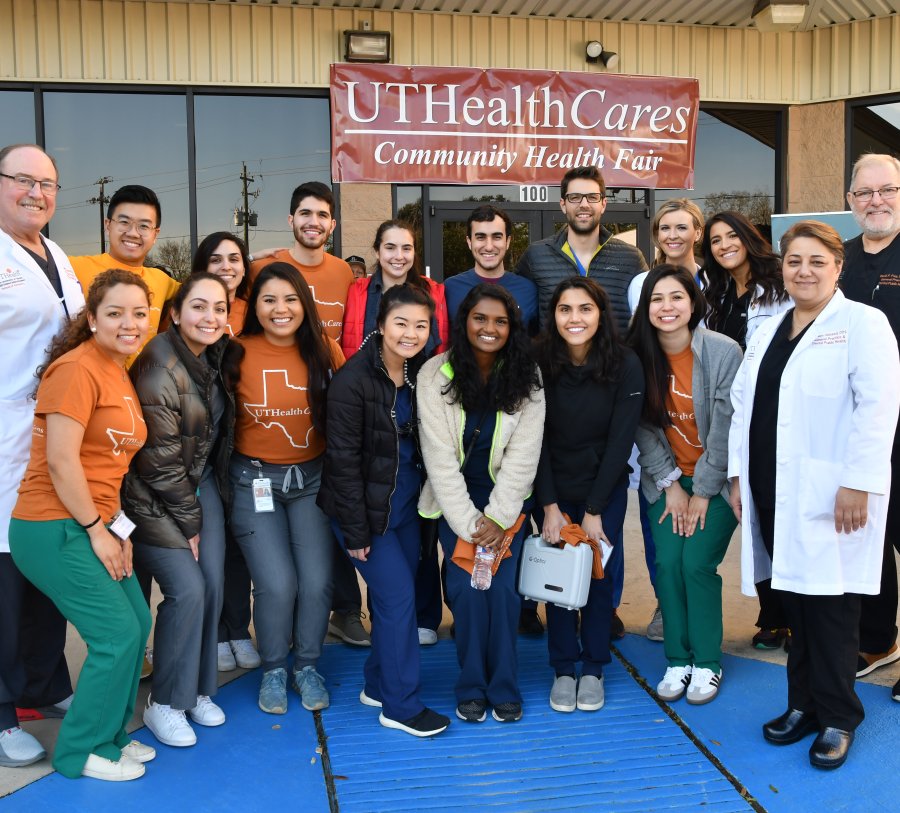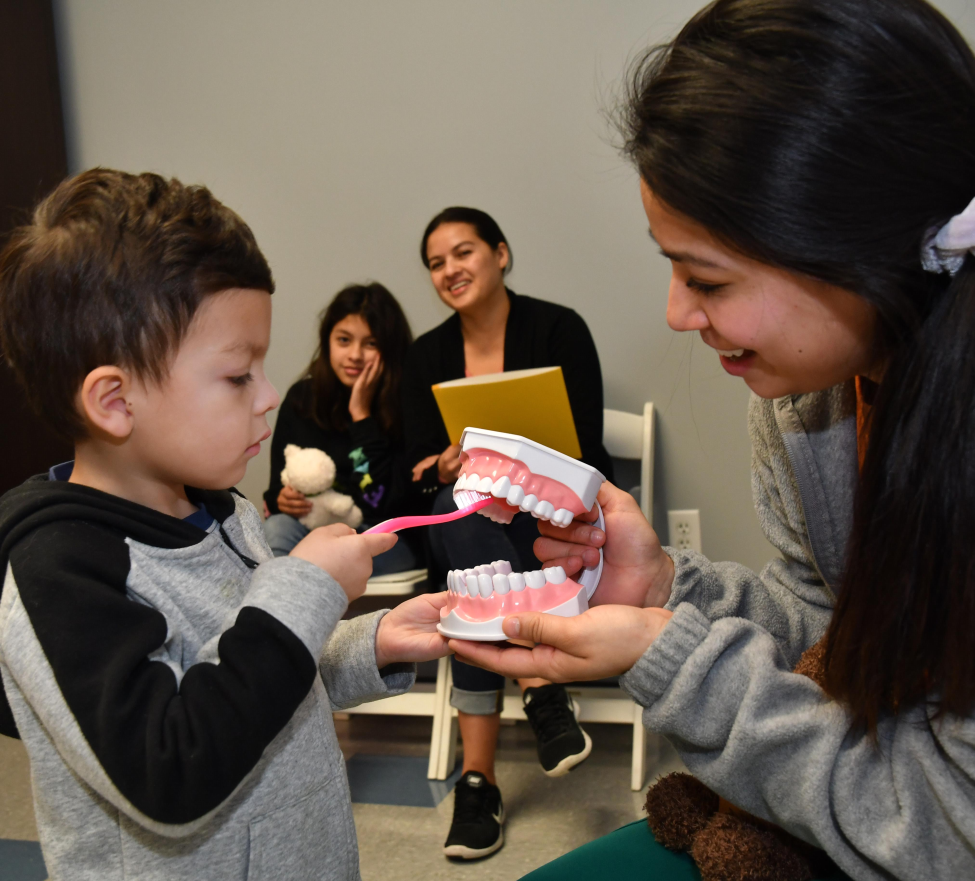 UTHealthCares, an interprofessional, student-driven organization, held its third annual health fair at UT Physicians-Jensen in January.
Students and faculty from UTHealth School of Dentistry were among nearly 100 volunteers (representing all six UTHealth Houston schools) who turned out on a Saturday to provide services to some 180 participants. See more photos on Flickr.
Volunteers from the School of Dentistry included Hillary Strassner, Eyad Albaba, Camila Perez, Diego Rivas, Grant Marcantel, Vana Nguyen, Bhavya Gurugunti, Thanh Le, Heba Hoelscher, Elissa Guerra, Anissa Rodriguez, Jessica Minionis, Sarah Suki, Alma Rodriguez, Jennifer Flores, Dr. Tommy Harrison, Dr. Elham Abbassi, and Dr. David Fray.
Each year, UTHealthCares has grown to involve more student volunteers and provide more services to the community. The 2020 fair had the largest turnout since the annual event began, with many patients lined up outside the clinic before the doors even opened.
University of Texas System Regent Jodie Lee Jiles thanked the volunteers for coming together to serve the Jensen community — the neighborhood where he grew up, along with state Rep. Armando Walle and Houston City Councilwoman Karla Cisneros.
The health fair was created to help the local community and underserved population by providing free health services, education, and food in partnership with the Houston Food Bank. Volunteers took vitals signs, calculated body mass index, performed vision tests, tested blood glucose, and provided dental screenings, as well as health and nutrition education. A Teddy Bear Clinic for children helped put them at ease.
This event demonstrated the power of an interdisciplinary approach to patient care and the efficacy of collaborating with other health professionals.