Applications open for new oral pathology residency
Published: December 18, 2019 by Rhonda Whitmeyer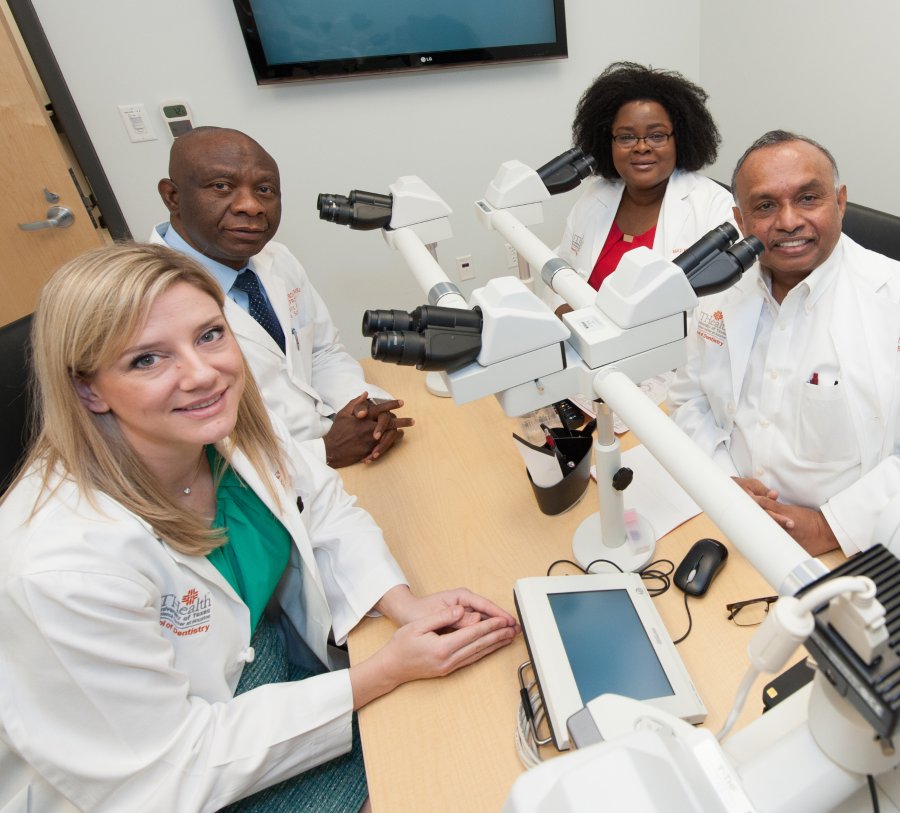 UTHealth School of Dentistry at Houston is accepting applications for a proposed new advanced education program leading to a certificate in oral and maxillofacial pathology. Pending final approval by the Commission on Dental Accreditation, the new OMFP program will begin July 1, 2020 with Associate Professor Ashley Clark, DDS, as interim program director.
"We have a really strong pathology department here at UTHealth," Clark said. "We're in the Texas Medical Center; we're right next to MD Anderson Cancer Center; and we have access to McGovern Medical School [at UTHealth], so it seemed like a great opportunity to share our knowledge with a new generation of oral pathologists."
The School of Dentistry's robust biopsy service, state-of-the art equipment and relatively new facilities also factored into the decision to offer the 36-month OMFP residency program, which will accept one resident per year. The residents will be based primarily at the School of Dentistry, with rotations at MD Anderson and McGovern.
This year, applications will be accepted until a resident is enrolled, so early application is encouraged. Admission requirements are on the OMFP application, and the UTHealth website has information about cost of attendance. No stipends are available, but residents will have access to health insurance for a fee.
For more information, contact Clark at Ashley.N.Clark@uth.tmc.edu, 713-486-4146.