#UTHealth18: School of Dentistry celebrates 113th commencement
Published: May 18, 2018 by Rhonda Whitmeyer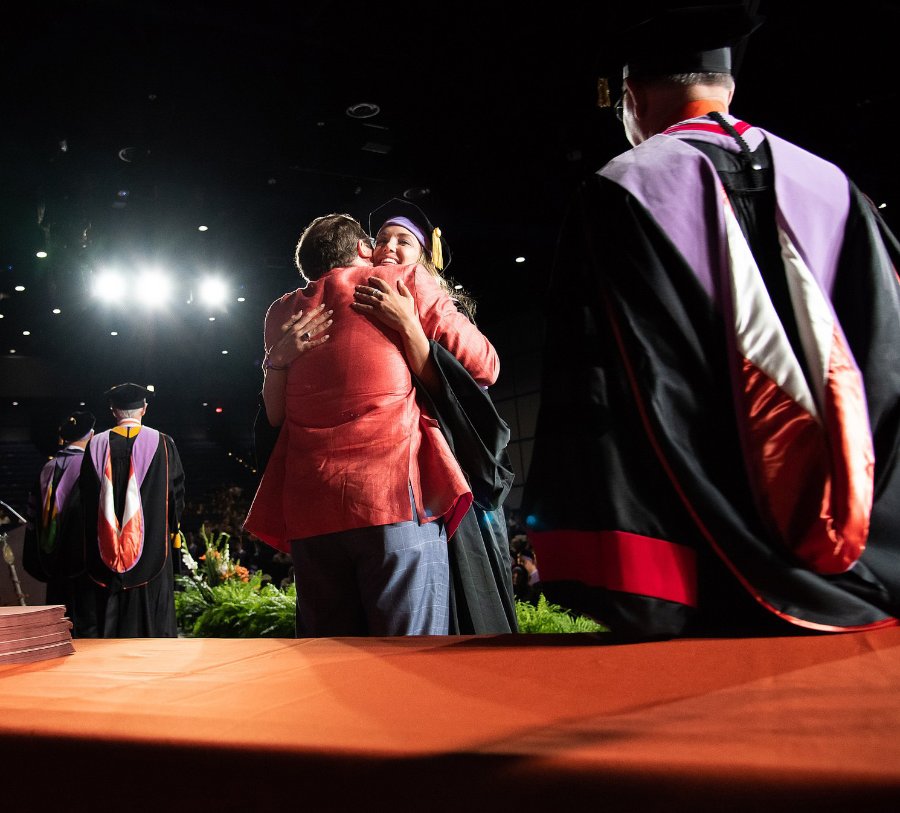 More than 160 students became graduates of UTHealth School of Dentistry at Houston as the school held its 113th commencement convocation May 18 at the George R. Brown Convention Center.
Keynote speaker N. Karl Haden, PhD, president and CEO of AAL, encouraged the graduates to practice honesty, humility and hope along with practicing health care.
"A profession is a declaration of a way of life, one that says you can be trusted to use your special knowledge for the benefit of others," he said. "Whether you're worthy of trust is about your character. … I want you to bring to your practices not only credentials, but credibility. Not only intelligence, but integrity."
Dean John Valenza, DDS, encouraged the Class of 2018 to follow in the footsteps of previous UTSD Houston alumni.
"You will find UTSD alumni in leadership roles everywhere you look," Valenza said. "Why is this? I believe it's because of a conviction of the heart to make a difference and yes, to change the world. So I will leave you with that thought: What have you been? What will you become?"
UTHealth President Giuseppe Colasurdo, MD, and other university leaders attended the ceremony, which also included comments from DDS Class President Mitchell Mactier and Dental Hygiene Class President Michelle Anderson.
The ceremony was streamed live on Facebook and will be posted on the school's YouTube channel next week.