UTSD students seeking patients to treat during board exam
Free dental screenings on March 28
Published: March 02, 2018 by Rhonda Whitmeyer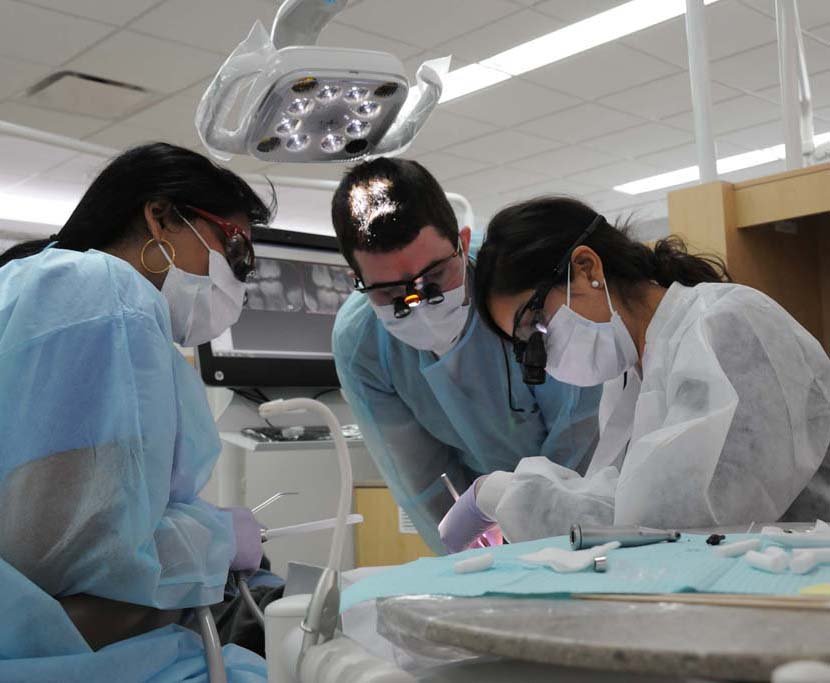 Senior dental and dental hygiene students at UTHealth School of Dentistry at Houston are looking for patients with specific dental problems to treat during a licensing board exam in May. If you think you have cavities, or if it's been at least 10 years since you've had a dental cleaning, you may be exactly what the students are seeking.
Among other requirements, tests administered by the Western Regional Examining Board (WREB) in May will require the students to fill cavities and deep clean teeth that have significant tartar buildup.
To help the students find patients who qualify, the School of Dentistry will hold a free screening event on Wednesday, March 28 at the school, 7500 Cambridge St., in Houston, with check-in between 4:30 and 6 p.m. Screenings will be completed on a first-come, first-served basis. The treatments are free, but to qualify, patients must meet the following criteria:
Age 18 or older, with valid ID
Must have most of the back teeth
No existing orthodontic treatment (braces)
No known history of latex allergy or Type I diabetes
Must be available at least four hours on either May 10, 11, or 12 for the clinical board exam.
To sign up for the screening, or for more information, send name and contact information to UTSD@uth.tmc.edu, subject line "WREB."