Fellowship program lets dental practitioners explore academic careers
Published: December 21, 2018 by Rhonda Whitmeyer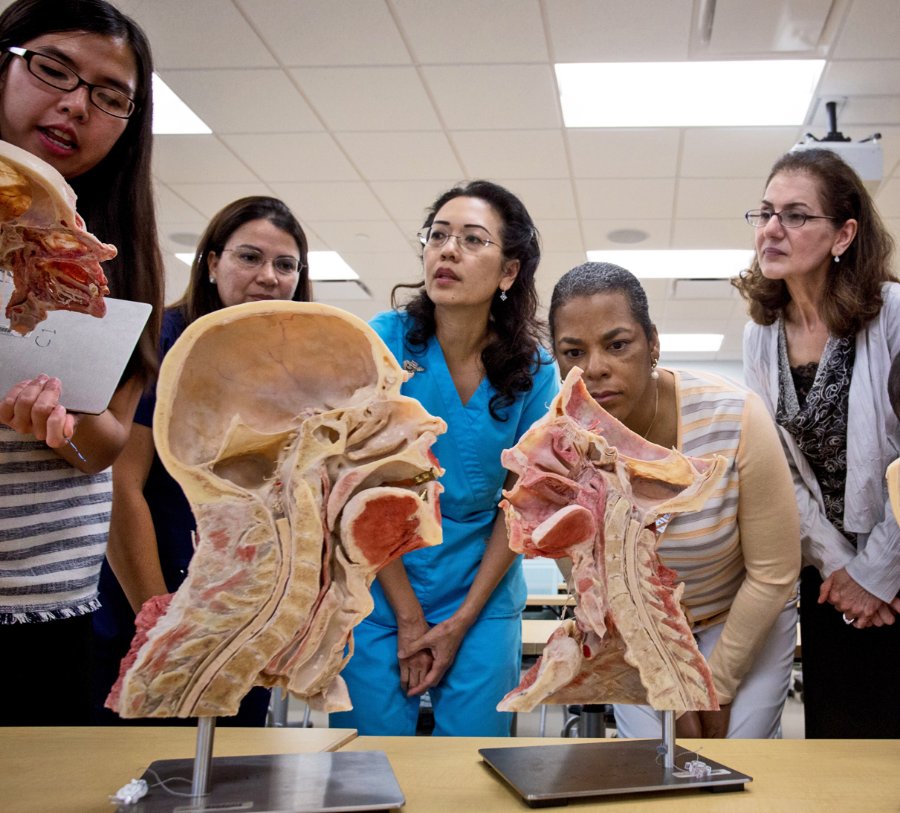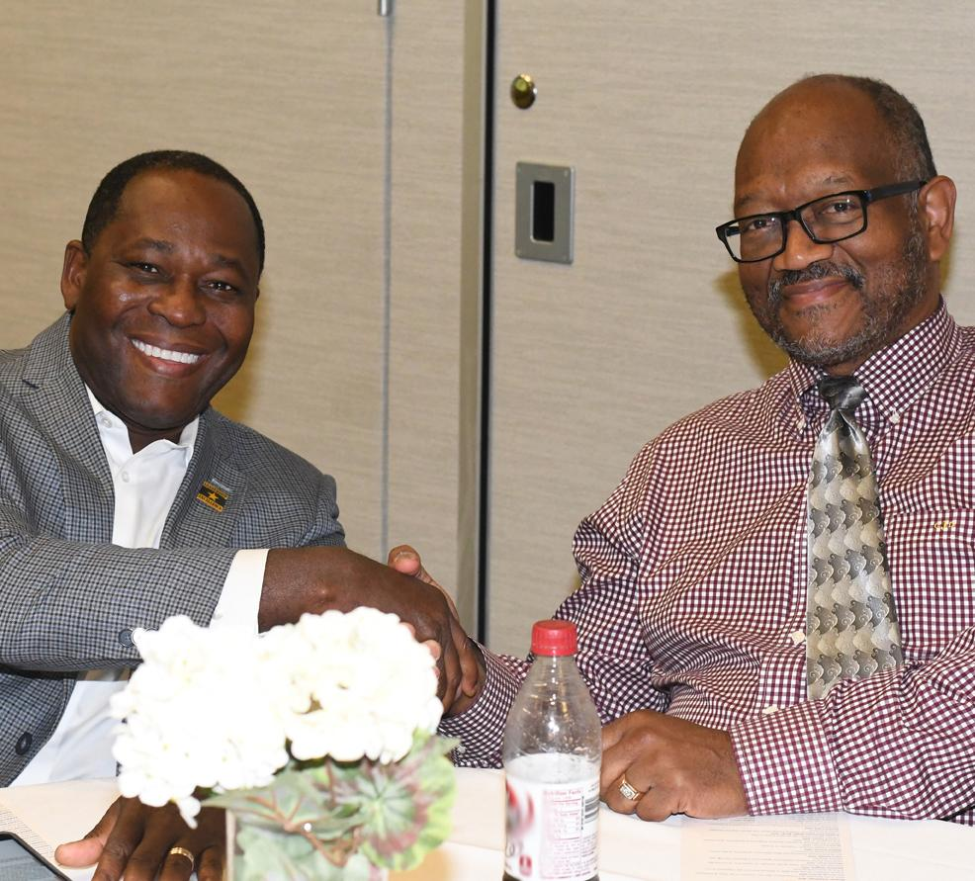 For most of the people in the room, gross anatomy is a subject they studied years ago, but they've never had a class like this one.
"How did you study anatomy? With cadavers, right? I'm sure you remember the smell," said Assistant Professor Vuvi Nguyen, PhD, as she began a session of UTHealth Houston School of Dentistry's first Academic Health Careers Fellowship program, a six-month professional development plan for practitioners interested in exploring academic careers.
In 2016, the School of Dentistry acquired plastinated specimens of real human bodies to use in anatomy classes, revolutionizing the way the subject is taught. Nguyen explained that silicone rubber replaced water and fat in the tissue, preserving the bodies with almost no smell.
For the nine dentists and one dental hygienist participating in the academic health career program, it was just one of the ways education has changed since they were in school.
Meeting twice a month from April to September, each program participant had a faculty mentor as a guide. They observed teaching in the classroom, clinic, laboratory, and simulation center and learned principles and methods used in health science education. Other aspects of academic life were included, too, with participants attending a faculty retreat and meeting with students, department chairs, associate deans, and the dean. The program culminated with presentations of scholarly capstone projects.
Associate Professor and Center for Teaching and Learning Director Harold Henson, RDH, PhD, and Associate Professor Carolyn Huynh, DDS, EdD, directed the program, in collaboration with Associate Dean for Professional Development and Faculty Affairs Lisa Cain, PhD, and the School of Dentistry's PACE Center.
Henson said the fellowship will be offered again in 2019 and may be expanded beyond dentistry to other health care professions. For more information, contact the PACE Center at 713-486-4028 or PACE@uth.tmc.edu.