Register now for UTSD's online 'Tooth Fairy Clinic'
Published: August 19, 2020 by Taressa Visor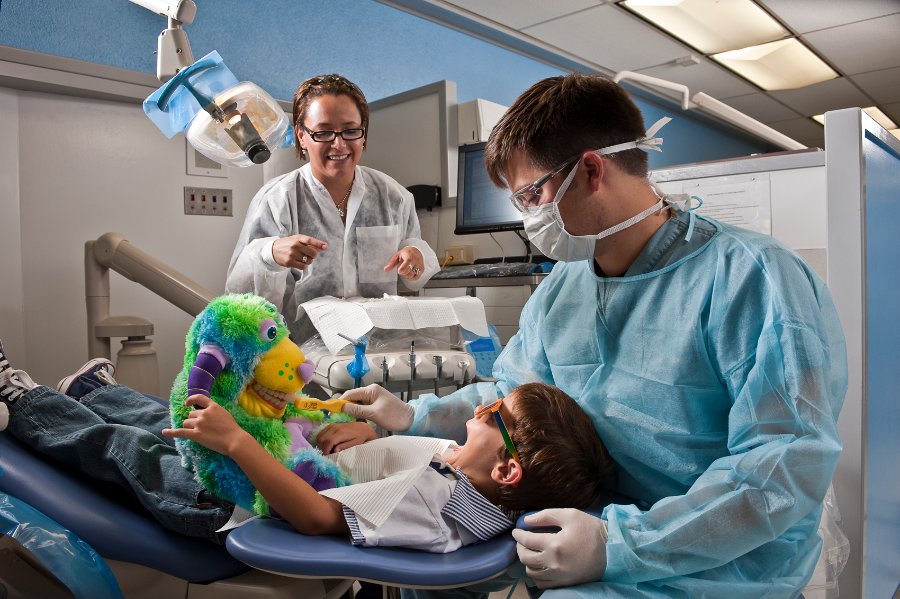 To parents looking for fun ways to convince kids to brush their teeth and "sweep away the sugar bugs," here's something new:
The Department of Pediatric Dentistry at UTHealth School of Dentistry at Houston will host its first-ever "Tooth Fairy Clinic" from 11-11:45 a.m. Tuesday, Aug. 25, via Cisco Webex.
This virtual, oral health clinic will show young children the best practices for brushing, flossing, and healthy dental habits. With their favorite doll or stuffed animal as the patient, children will learn about the dentist's office, what happens there, and how best to care for the mouth.
Pediatric dentistry residents and UTSD faculty will educate children in a fun, interactive way, with a special visit from the Tooth Fairy.
"Brushing and flossing should be fun, simple, and pain-free," said Chelsea Wehr, DDS, pediatric dentistry resident.
The Tooth Fairy Clinic is designed for kids ages 3-9. Children are encouraged to have a toothbrush and a stuffed animal or doll at hand as they watch a tooth-brushing demonstration.
Inspired by National Tooth Fairy Day (Aug. 22), the department hopes this virtual event will help put children at ease with dentistry and spark a passion for oral hygiene at a young age. Overall health tips and cavity-prevention techniques also will be covered.
The event is free and open to the public. Log-in information will be provided after registration at Go.uth.edu/ToothFairyClinic.