Texas and Thailand
UTHealth, Khon Kaen University agree to cultural, scientific exchange
Published: September 20, 2018 by Rhonda Whitmeyer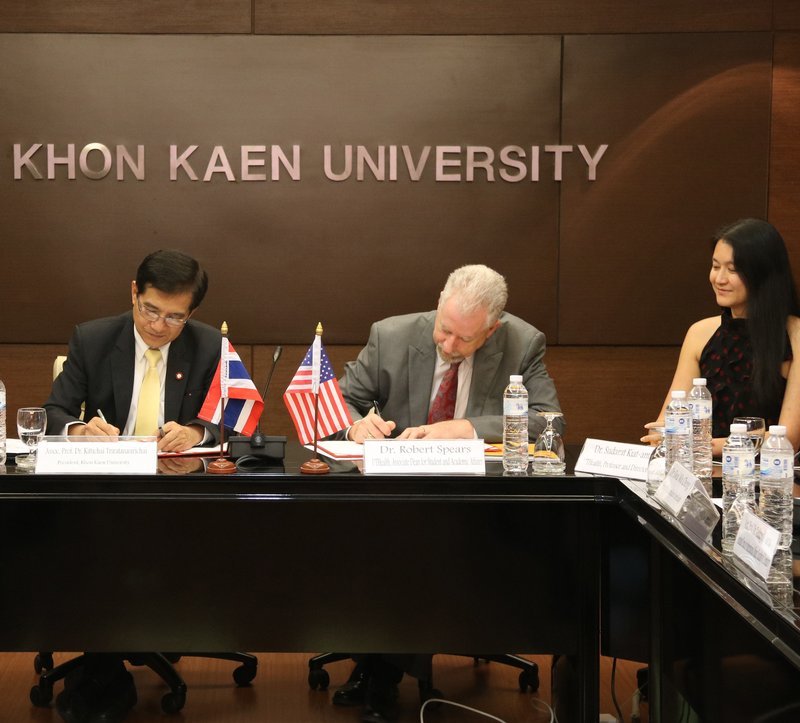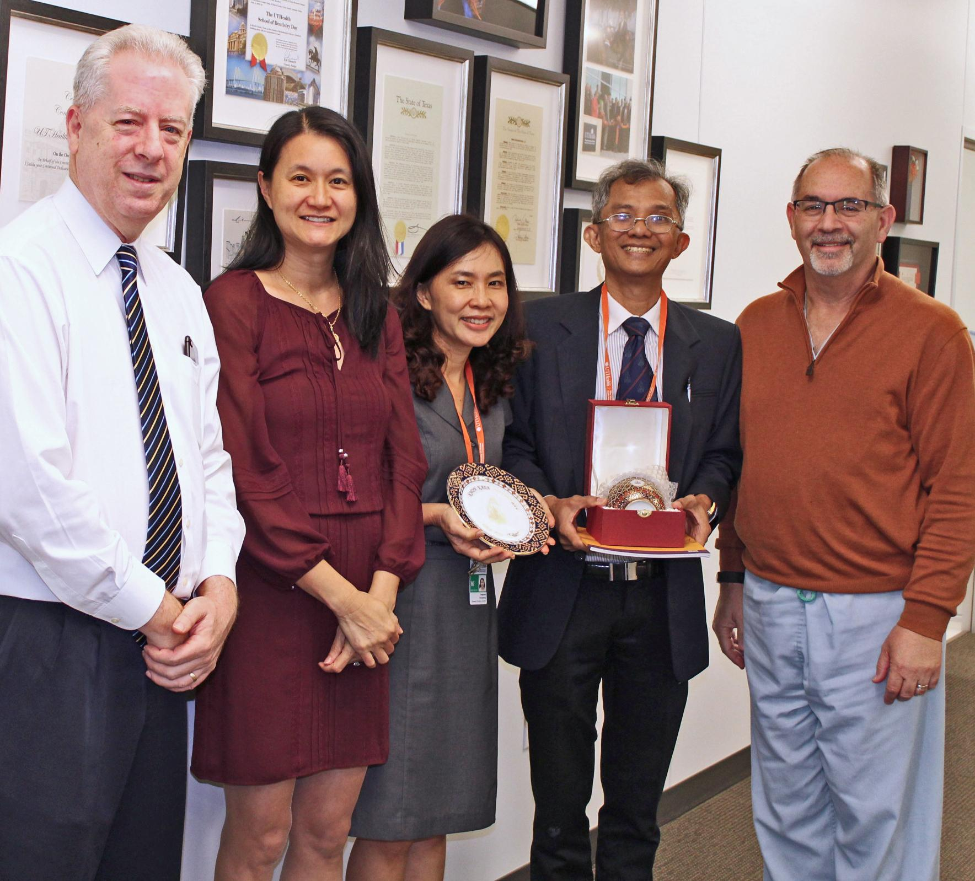 The University of Texas Health Science Center at Houston (UTHealth) and Khon Kaen University of Khon Kaen, Thailand have agreed to establish a program of exchange and collaboration in areas of interest and benefit to both institutions.
In July, the two universities signed a memorandum of understanding aimed at promoting teaching, research and a deeper understanding of the economic, cultural and social issues facing each institution.
The memorandum of understanding says each school will:
Invite faculty and staff of the partner institution to participate in a variety of teaching and/or research activities and professional development;
Receive undergraduate and graduate students of the partner institution for periods of study and/or research;
Organize symposia, conferences, short courses and meetings on research issues;
Carry out joint research and continuing education programs;
Exchange information pertaining to developments in teaching, student development and research at each institution.
The agreement also calls for each university to appoint a coordinator to facilitate activities and serve as lead contact. UTHealth's coordinator is Professor and Director of Advanced Education in General Dentistry Sudarat Kiat-amnuay, DDS.
With approval from UTHealth School of Dentistry Dean John Valenza, DDS, and input from the school's program directors, department chairs and associate deans, a program agreement is being drafted that would create international scholarship training certificate programs and short-term, non-certificate international scholarship fellowship programs involving most of the School of Dentistry's residency programs, as well as dental informatics. The drafts will be submitted to the UT System Executive Vice Chancellor for Health Affairs for review and approval.
UTHealth has already welcomed two Khon Kaen University-supported faculty members who spent a month at the School of Dentistry. Drs. Danai Yodsuwan and Angkana Klungtong have been observing clinical activities in oral and maxillofacial surgery with Dr. Kamal Busaidy, geriatrics with Dr. Maryam Tabrizi, periodontics with Dr. Robin Weltman, and general dentistry residency programs led by Kiat-amnuay and Dr. Michael Chan.
UTHealth President Giuseppe Colasurdo, MD, signed the agreement, witnessed by Bruce Butler, PhD, vice president of research and technology global health initiatives, and by Robert Spears, PhD, associate dean for student and academic affairs at the School of Dentistry on behalf of the dean.
Khon Kaen University President Kittichai Triratanasirichai, PhD, signed for his institution, witnessed by Vice President for International Affairs Nawarat Wara-aswapati, DDS; Faculty of Dentistry Dean Waranuch Pitiphat, DDS, and deans of the faculties of nursing, associated medical sciences, and public health.