Special Smiles volunteers give Texas Special Olympics athletes' oral health a boost
Published: November 06, 2019 by Rhonda Whitmeyer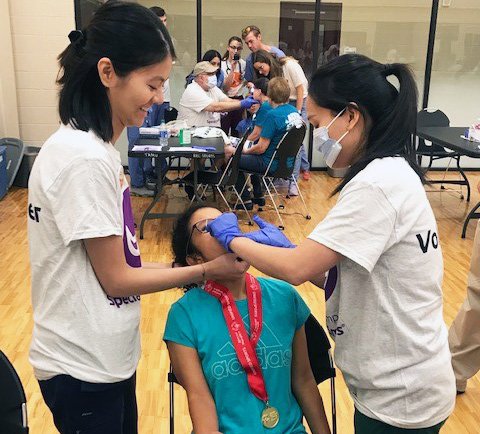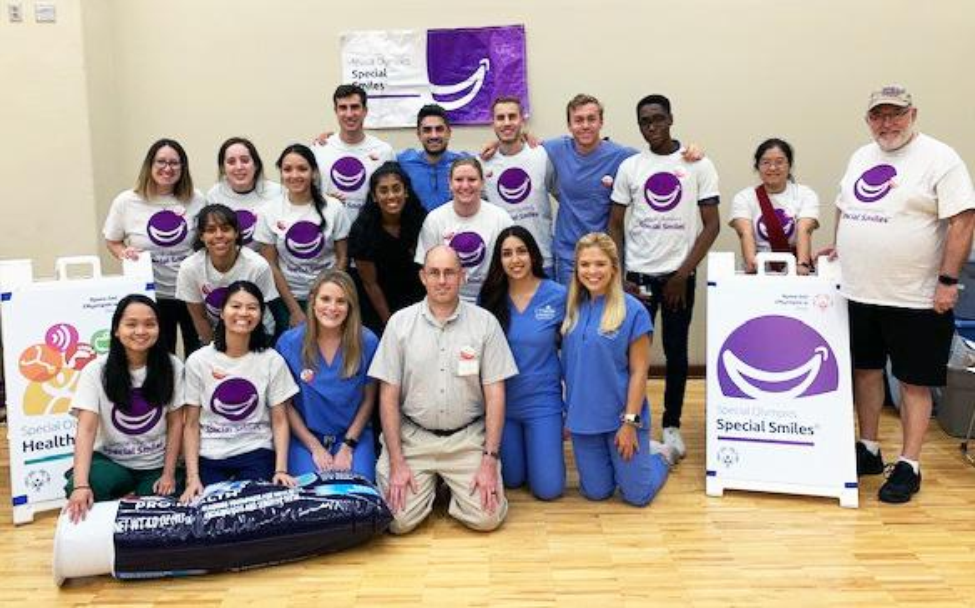 Under supervision of Associate Professor David Fray, DDS, MBA, and Assistant Professor Amber Lovatos, RDH, BSDH, 10 dental students and six dental hygiene students from UTHealth School of Dentistry at Houston provided oral health screenings, prevention education, protective mouth guards and fluoride treatment to 55 athletes participating in the Texas Special Olympics Fall Classic Games at Texas A&M University in October.
In addition to operating mobile dental clinics, the School of Dentistry regularly participates in Special Olympics Healthy Athlete Special Smiles events, local health fairs, charity walks, etc., and assigns students to do clinical rotations at area nursing homes and community health centers. The school is committed to making a difference in the disparity of dental care by improving general health in Houston and the region through community outreach programs.
The next Special Smiles event is set for April in Pearland as part of the Region IV Special Olympics Spring Games.