Auction items, donations sought for annual Cinderfella fundraiser
Published: February 14, 2020 by Rhonda Whitmeyer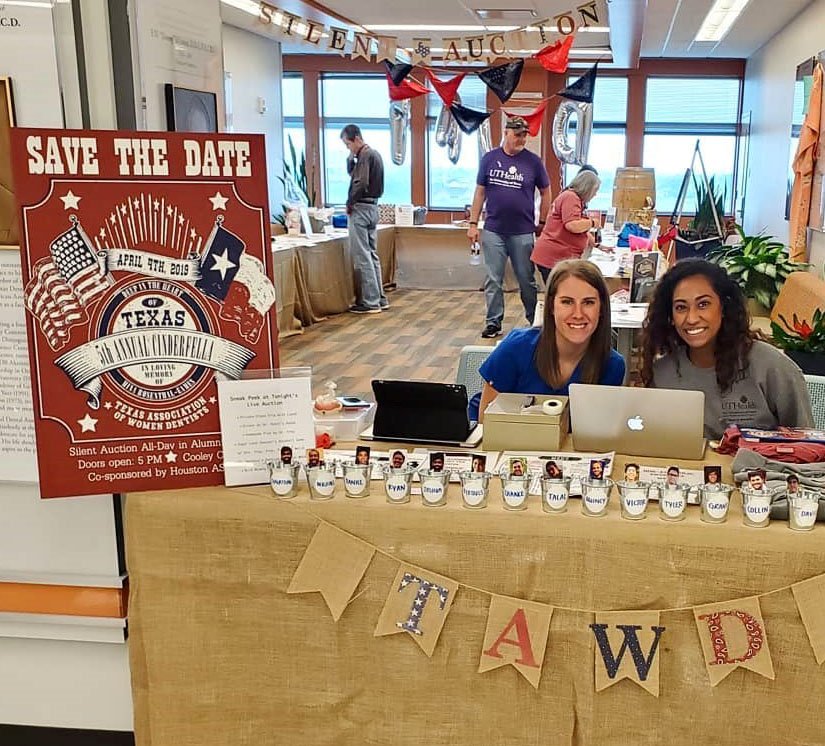 UPDATE: Event postponed; new date will be announced when it is available. The Texas Association of Women Dentists and UTSD Houston American Student Dental Association are seeking sponsors and donations for the sixth annual Cinderfella Pageant and Auction, set for April 7 in the Cooley Center.
Cinderfella is a combination beauty pageant and comedy show in which male dental students compete in talent, evening wear, and interview rounds for the title of "Mr. Gold Crown." A silent auction starts early on pageant day and concludes with a live auction in the evening. All proceeds will go to the Mina Rosenthal-Eames Fund.
Mina was a second-year dental student at UTHealth when she was killed by her estranged husband on the eve of their divorce in 2007. The fund helps cover the cost of dental care for domestic violence victims who might otherwise not be able to pay for treatment.
This year, TAWD has a catalog of ideas for gift baskets in two price ranges, $50-75 or $100-150. TAWD members can assemble the baskets donations received and will even customize the baskets to the donor's liking. Donors also have the option of creating the gift baskets themselves.
For more information or to make a donation, contact UTSD.TAWD@gmail.com.