19th Annual Give Kids A Smile serves more than 160 community children
Published: February 27, 2023 by Kyle Rogers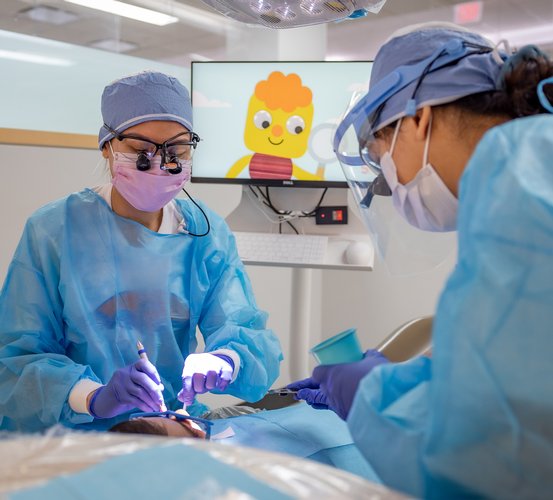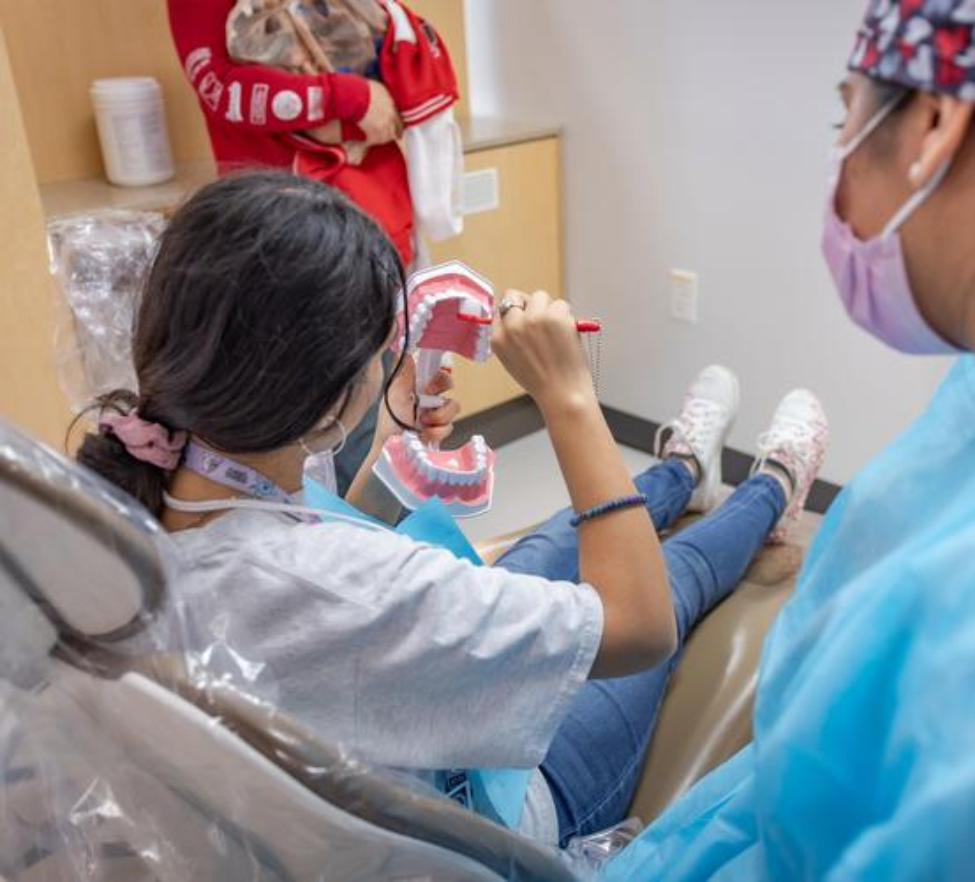 UTHealth Houston School of Dentistry provided free care to 162 uninsured, underserved children from the Houston community during the 19th Annual Give Kids A Smile on Feb. 24.
Fourth-year dental and second-year dental hygiene students provided 1,188 procedures valued at $69,547. The theme for the 19th annual event was "Brush, Floss, Smile!" With a focus on prevention, children in need received a teeth cleaning, fluoride treatment, and sealant application to help protect against cavities. Patients also received diagnostic imaging and oral hygiene instructions, and, in several necessary cases, patients received restorations and simple extractions.
"We always look forward to Give Kids A Smile," said Professor Margo Melchor, RDH, EdD, community outreach director. "February is National Children's Dental Health Month, and each year, we invite community partners to take part in this annual day of prevention. We hope this is a great experience for the children, so they can improve not only their oral health, but also their overall health. This day is a team effort. It takes a village as they say. It's not only our providers, but all those working behind the scenes, and we are especially grateful to Delta Dental Community Care Foundation, who has been an integral part of this program in sponsorship for the last several years."
The children in need were identified by community partners, Communities in Schools-Houston, San Jose Clinic, and YMCA of Greater Houston, and were accompanied by a parent, guardian, or proxy. A pre-screening event took place at San Jose Clinic in January.
Give Kids A Smile featured a visit from the tooth fairy, who posed for photos and handed out balloons to participants. The event also coincided with Go Texan Day, with many student providers wearing boots and scrubs and additional western wear worn by support staff.
Participants ranged in age from 5-16 years old, and for many, this annual event marked their first dental visit.
At the end of their visit, children received goodie bags containing a free toothbrush, tooth paste, and floss, as well as information on healthy teeth and how to find a dental home at UTHealth Houston School of Dentistry or a community clinic.
The School of Dentistry has provided this annual event since 2003, when the American Dental Association Foundation launched the Give Kids A Smile® program nationally as a way for dentists to join with other oral health professionals in their communities to provide dental services to children in need.
Support and volunteerism for the event was provided by Delta Dental Community Care Foundation. Pre-dental students from the University of Houston also volunteered, serving as escorts for children and their guardians.