A-dec helps School of Dentistry bring care to communities in need
Published: August 30, 2023 by UTHealth Houston Development Communications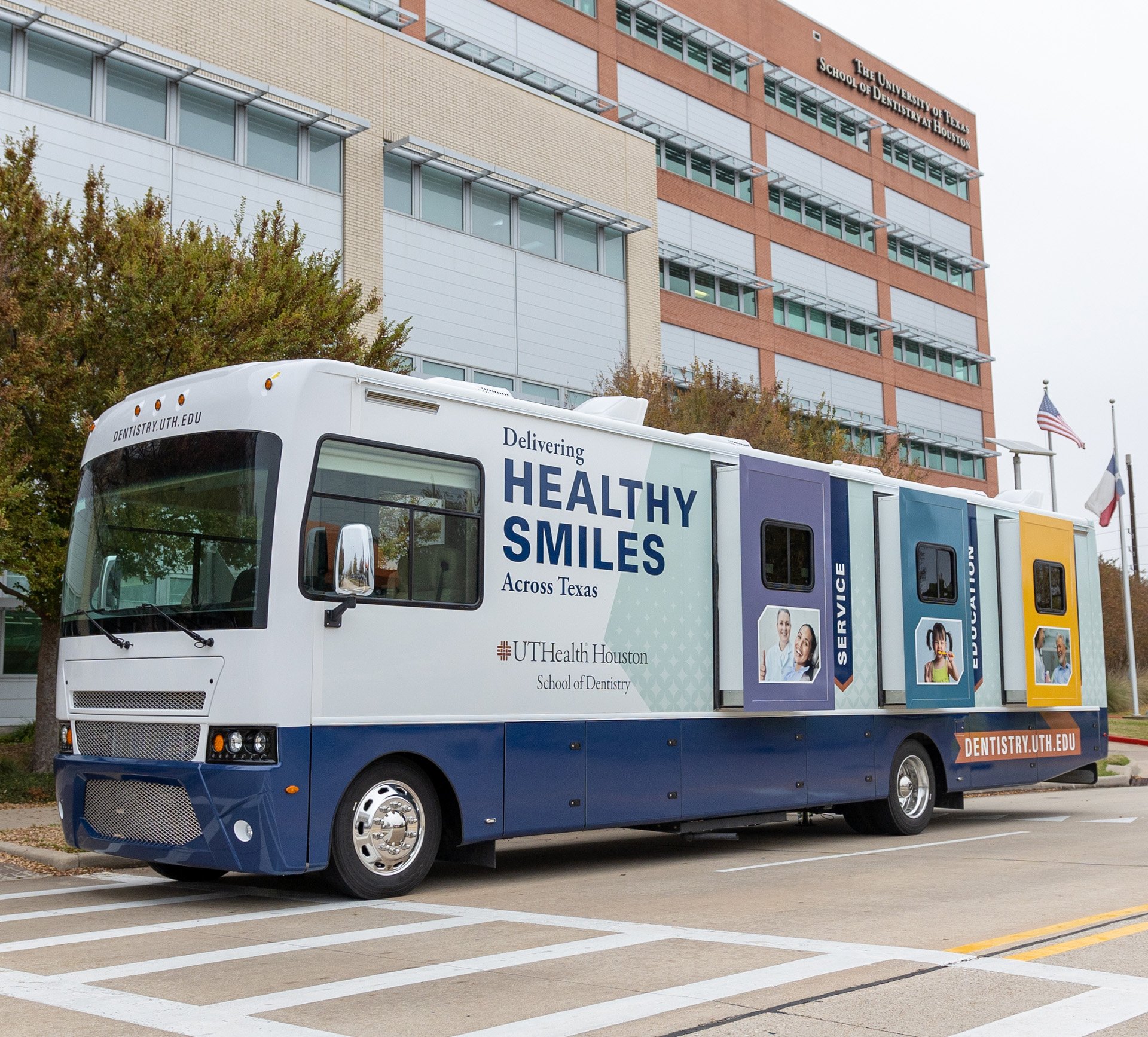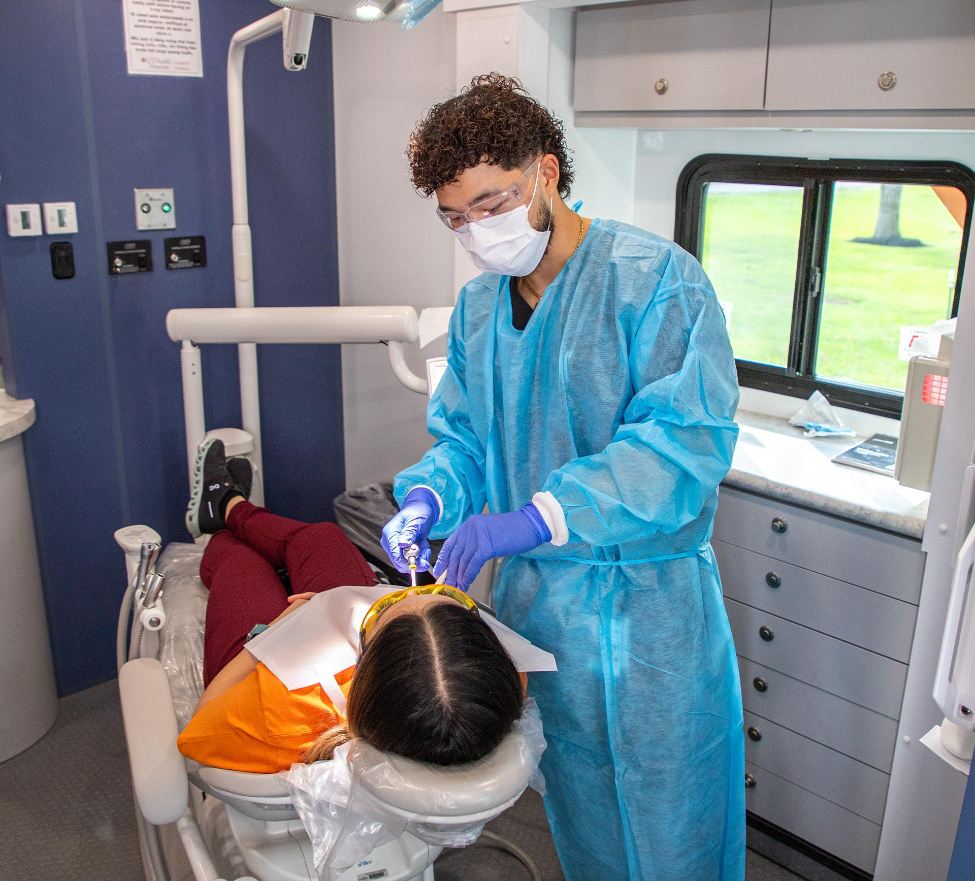 A-dec is a global leader in dental solutions. Founded in 1964, the company has achieved consistent growth and success, while remaining rooted in the values that inspired this family-owned company's beginning. Known as "The A-dec Way," these set of 15 guiding principles includes concern for people and giving back to the community.
"I've worked at A-dec for over 25 years," says Outreach Coordinator, Julie Marshall. "Staying true to our values empowers us to continue to deepen our company's commitment to service in our local communities and improving oral healthcare around the world."
When the company recently donated equipment to UTHealth Houston School of Dentistry for its Mobile Dental Van, it was simply being true to form—and building upon a long philanthropic partnership with the school.
"The purpose of A-dec is to provide opportunities and care for people," says Marv Nelson, A-dec President. "I can't think of anything more impactful than giving someone the opportunity and confidence to smile again."
The Mobile Dental Van functions as a dental clinic on wheels staffed by students and faculty from the School of Dentistry. Traveling to communities in the Greater Houston area and rural East Texas, it delivers free preventive and treatment services to adults who otherwise cannot afford or access care—such as immigrants, survivors of domestic violence, and the uninsured. Many patients also have minimal oral health knowledge, and their visit to the Mobile Dental Van provides an opportunity for important education on practices that can promote lasting oral health.
Students from the School of Dentistry benefit from a learning experience of their own as well. Several dozen dental students complete a three-week rotation with the van, gaining experience serving the less fortunate while growing their knowledge and skills.
Thanks to generous donors, the school recently retired its previous Mobile Dental Van—which logged more than 130,000 miles over 20 years—and replaced it with a state-of-the-art unit, including three operatories and a wheelchair lift. A-dec donated equipment to fully outfit the van.
"We are very grateful for partners like A-dec who ensure the Mobile Dental Van has the latest equipment to better serve our patients," says John A. Valenza, DDS, Dean & William N. Finnegan III Distinguished Professor in the Dental Sciences at the School of Dentistry. "Many of us take for granted being able to see a dentist when needed, but for patients in the communities where we travel, this service is a lifeline for oral care that can change the course of their lives."