Dental student releases 'Glass Road' country album
Published: October 20, 2023 by Kyle Rogers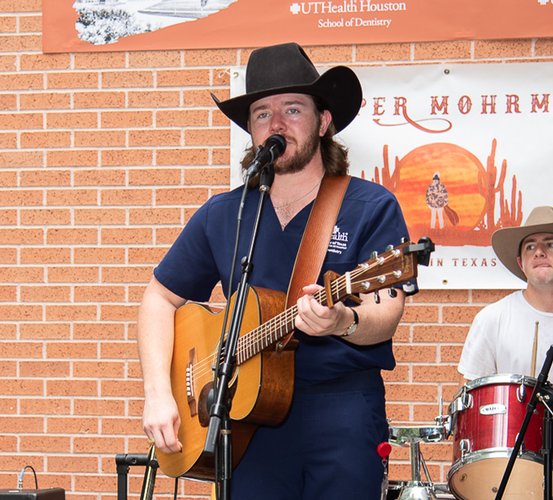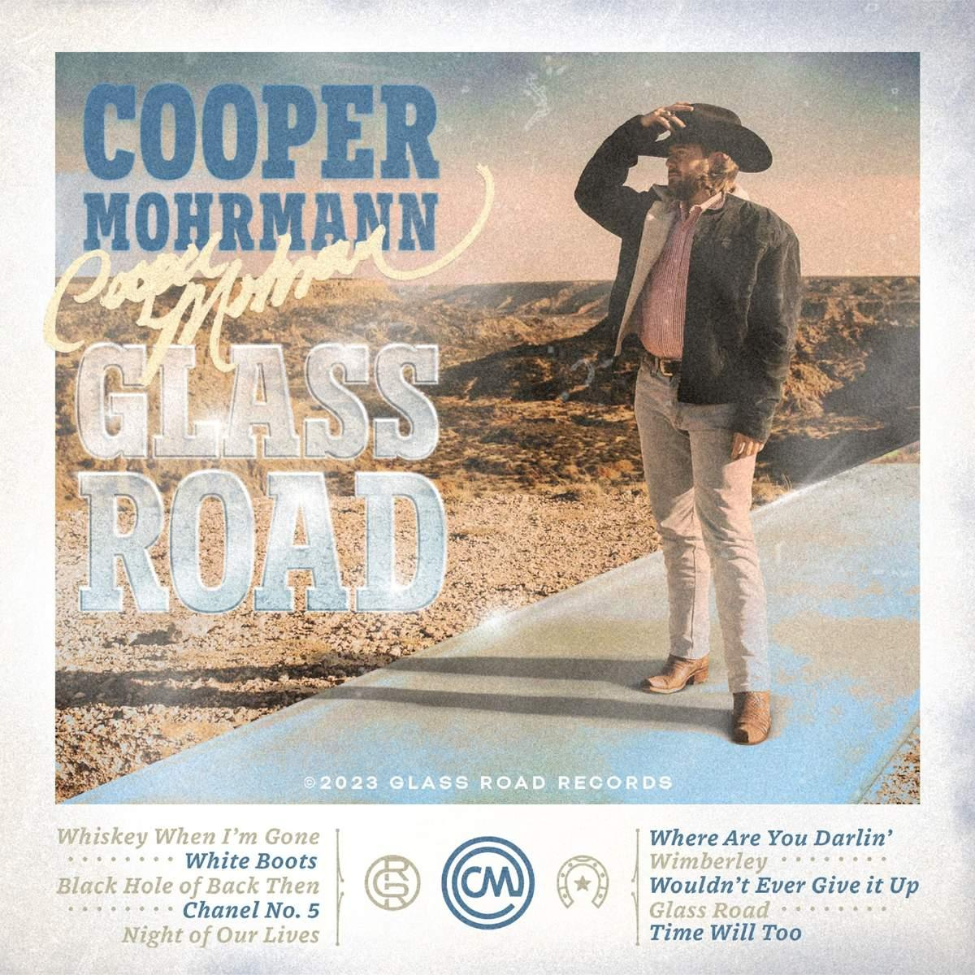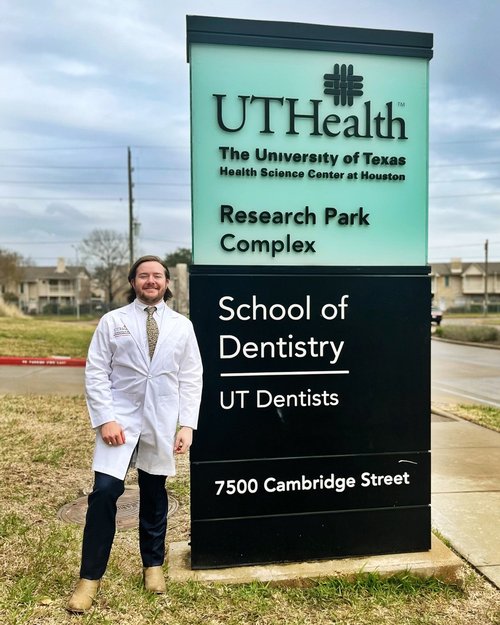 Have you ever heard someone hum a tune and tried to see if you can place the song? Well, if you're ever in the dental chair of Cooper Mohrmann, a third-year dental student at UTHealth Houston School of Dentistry, you might be surprised to learn the tune he's humming is his own.
At the end of September, Mohrmann released "Glass Road," his debut, red dirt country album.
"Releasing this album is the culmination of years of preparation, and the execution of one of my primary life goals — to prove to people that you can be good at multiple things in life. I hope to inspire people to pursue as many of their interests as possible. Continuing to perform while staying in dental school is a testament to that."
Mohrmann, who developed a love for storytelling at a young age, credits his parents, Charles and Mary Kay, for his interest in music. Their gift of a guitar for high school graduation was among the several personal effects packed for Baylor University, where he received a degree in biology in 2021.
Through songwriting, Mohrmann discovered a natural way to express his emotions through his slice-of-life lyrics.
His creative pursuit followed him to UTHealth Houston School of Dentistry. A member of the Dental Class of 2025, Mohrmann juggles songwriting, rehearsals, and weekend performances in cities across Texas around his class and clinical commitments.
In his spare time, the Houston native is a music therapist at TIRR Memorial Hermann, spending a few hours a week playing guitar and singing to patients with various health issues.
Mohrmann occasionally finds a way to bring a little music to dentistry as well. He even performed at the School of Dentistry's 10 Year BBQ Celebration in 2022 as a first-year dental student with his band, Cooper Mohrmann & Company.
"I find myself humming along to new songs that I've recently written or recorded during Simulation Clinic and enjoy showing my classmates new cuts of my music when I get the chance," he said.
When asked if he sees himself more a rock star or a dentist, Mohrmann said he will let the world decide which way they choose to see him. A strong believer of the notion "to whom much is given, much is expected," Mohrmann simply tries to be the best steward of his talents.
As he goes forward in his career choices, Mohrmann hopes to continue his harmonious relationship with dentistry and his music, pursuing both to the fullest.
"I hope to continue on the schedule I have been running, with practicing dentistry and performing on the weekend," he said. "Dentistry allows me to pursue an occupation that combines my interests in science, interpersonal interaction, hand skills, and art. Music allows me to find creativity and expression in a different way, that allows me to stay fresh in both interests."