Marchena named 2023 recipient of AAOMS Humanitarian Award
Published: September 21, 2023 by Kyle Rogers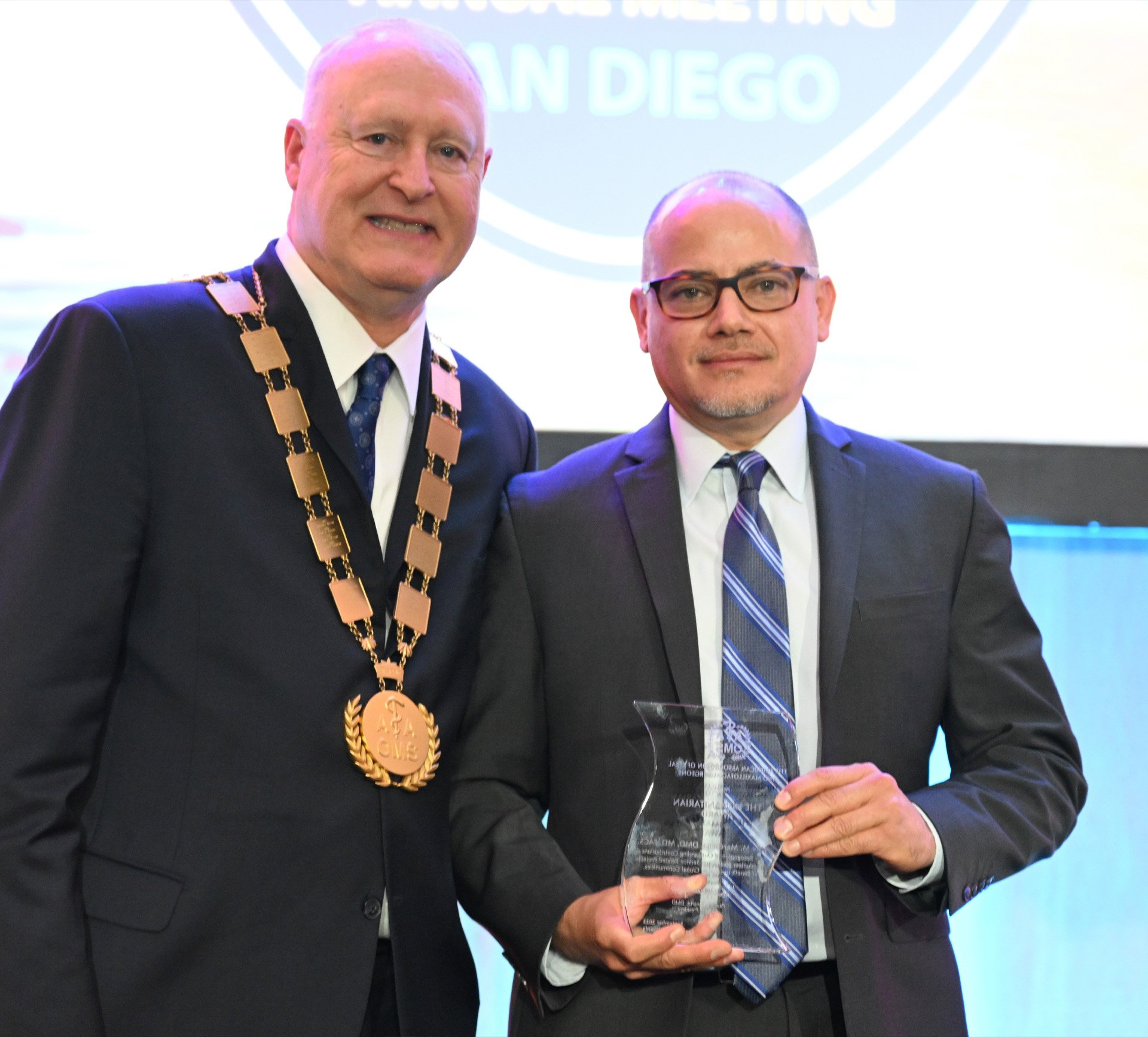 Associate professor Jose M. Marchena, DMD, MD, of the Bernard and Gloria Pepper Katz Department of Oral and Maxillofacial Surgery at UTHealth Houston School of Dentistry has been recognized by the American Association for Oral and Maxillofacial Surgeons as the 2023 recipient of the AAOMS Humanitarian Award for Fellows and Members.
His honor was recognized during AAOMS' 105th Annual Meeting Opening Awards Ceremony on Sept. 20 at the Hilton San Diego Bayfront. The award came with a plaque, and, as a recipient, Marchena was not required to pay a registration fee to attend the annual meeting.
Established in 1997, the AAOMS Humanitarian Award recognizes fellows and members who have donated substantial time and effort within their local community or on a global basis, improving quality of life for the public.
Marchena's award is in recognition for his on-going humanitarian work in Bangladesh. He has been involved with Smile Bangladesh for 12 years and is currently serving as the organizations' vice president.
Smile Bangladesh provides free cleft lip and palate repairs in Bangladesh, with additional care provided in Sri Lanka. To date, the organization has treated nearly 1,800 children with cleft lip and palate deformities. These types of operations have significant, positive impacts on patients' lives, their families, and communities. Additionally, the exposure of this humanitarian work has led several resident and student mission trip participants to choose to make humanitarian work an essential component of their respective careers.
Marchena, who joined the School of Dentistry faculty in 2015, earned a doctorate of medicine in dentistry from Harvard School of Dental Medicine in 1996 and a medical doctorate from Harvard Medical School in 1998. In between, he held an internship at Massachusetts General Hospital in 1997. He completed his oral and maxillofacial surgery residency at Louisiana State University's Charity Hospital in New Orleans in 2001.
The Opening Awards Ceremony also saw James C. Melville, DDS; and Simon W. Young, DDS, MD, PhD, jointly receive the 2023 Clinical Research Award.