Red Practice named Digital Dentistry Practice of the Year
Published: November 07, 2022 by Alexandria Brown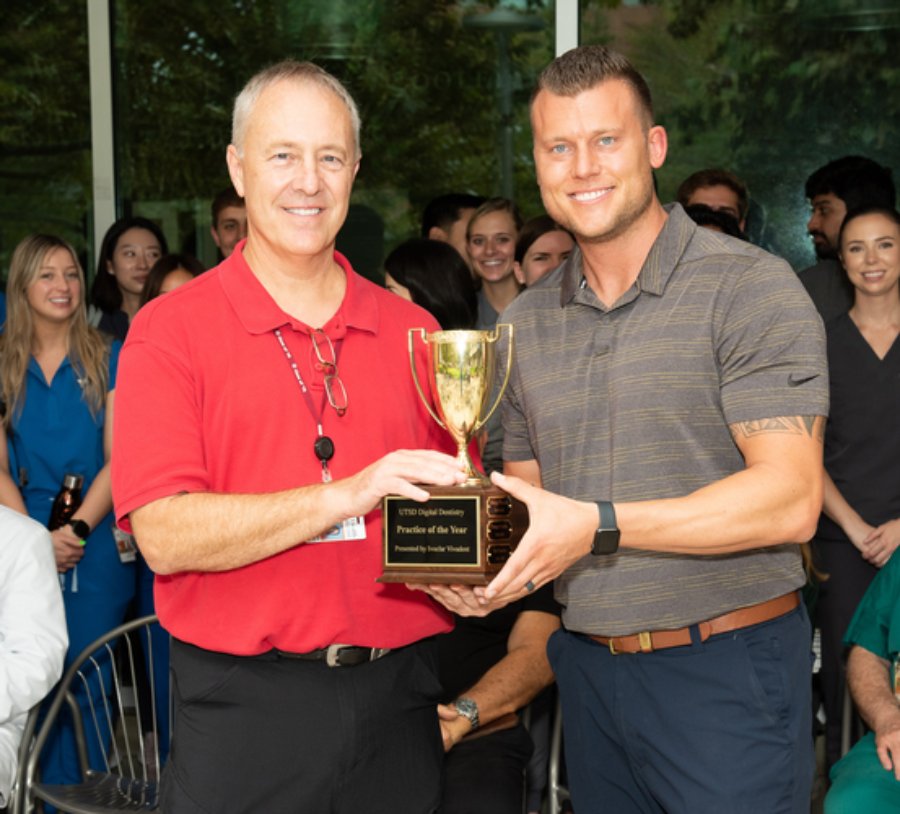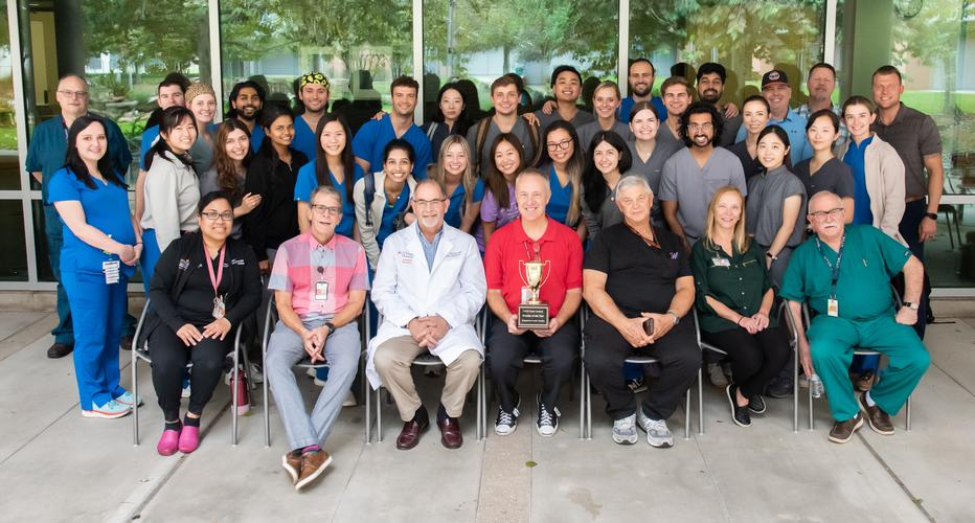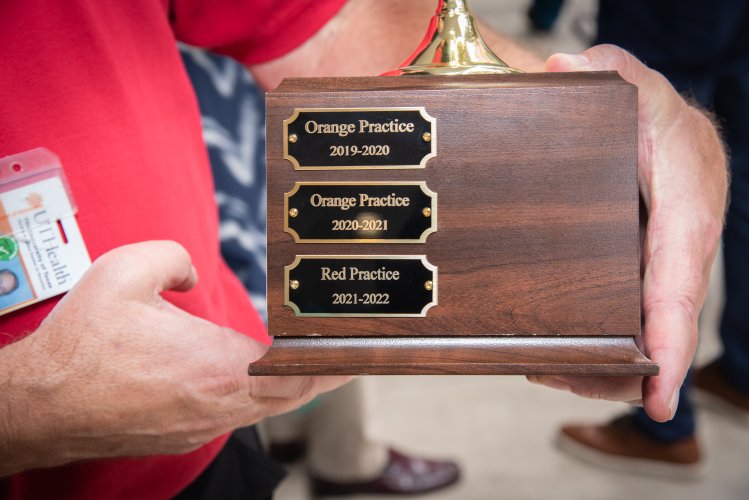 The Red Practice at UTHealth Houston School of Dentistry has been named the Digital Dentistry Practice of the Year for the 2021-22 academic year.
Dental students in the Red Practice averaged 2.9 restorations per student during the 2021-22 academic year for a total of 133 digital cases to win, becoming the only practice outside of the Orange Practice to earn the award since its inception in 2020. All five group practices (Blue, Green, Orange Red, and Yellow), advanced education programs, and UT Dentists combined for over 500 digitally generated restorations.
The Digital Dentistry Practice of the Year is awarded to the group practice that completes the highest number of computer-aided design/computer-aided manufacturing (CAD/CAM) cases during the academic year. The winner is calculated based on the number of cases done by third and fourth-year students in each practice. Computer-assisted design and computer-assisted manufacturing (CAD/CAM) software is used to digitally scan, design, and generate dental restorations such as crowns and bridges.
Director of Digital Dentistry Michelle Thompson, DDS, and Heath Strubel, a representative of Ivoclar Vivadent, presented the trophy to Red Practice in a midday celebration on Nov. 3. The presentation took place in the courtyard of the Denton A. Cooley, MD and Ralph C. Cooley, DDS University Life Center. Ivoclar Vivadent also provided lunch for the winning group practice and attendees.
"I think digital dentistry will make a difference for our students in the future, because they're learning more about teeth just by using this technology," said Red Practice Director Dan A. Bentley, DDS. "As technology continues to change, and it'll change, they'll be ahead of those who are not used to this technology. The changes that they have to put in their minds will make it an easier transition for the next technology that comes along and they won't be afraid of it. There's less fear associated with the practice of dentistry by doing this. That is always a big thing for students, to lose some of that fear."
The trophy will reside in the Red Practice alcove on the second floor for the remainder of the 2022-23 academic year.
Fourth-year dental student Nhu Dao led the Red Practice with 14 completed digital dentistry cases and believes digital dentistry is not only a good tool for evaluating work, but that it helps control the timeline of patient care.
"I'm really proud that we won the trophy," said Dao. "The previous year, Orange Practice won. When I was in clinic, I didn't purposely focus on digital dentistry, it just came to me. I do more digital cases than conventional ones. I believe everyone's work went into winning that trophy. I want to share my experience and inspire other students to try and do more digital cases because it is really helpful.
"Now, as I look for jobs, I have it as a priority to look into offices that do digital scans and in-house milling, because I want to be able to use the skills that I've learned in school and apply them to practice."
Ivoclar Vivadent has served as the sponsor of the School of Dentistry Digital Dentistry Practice of the Year award since its inception.
Thompson created the award in the fall of 2019 as a friendly competition between the faculty and students of the five group practices to encourage them to utilize CAD/CAM technology to more efficiently care for patients.
"The students are learning quite a bit about digital dentistry to the point where we now have outside practices asking about what they are learning," said Thompson. "The students are becoming a lot more competitive when it comes to getting a job. They're also more confident in completing these restorations, because now they can see it on the computer and make it. Honestly, the quality of their work has improved as well. It's all been very positive."
Digital Dentistry Practice of the Year
2022: Red Practice
2021: Orange Practice
2020: Orange Practice