School of Dentistry hosts College of Diplomates Board Review Course
Published: February 08, 2023 by Kyle Rogers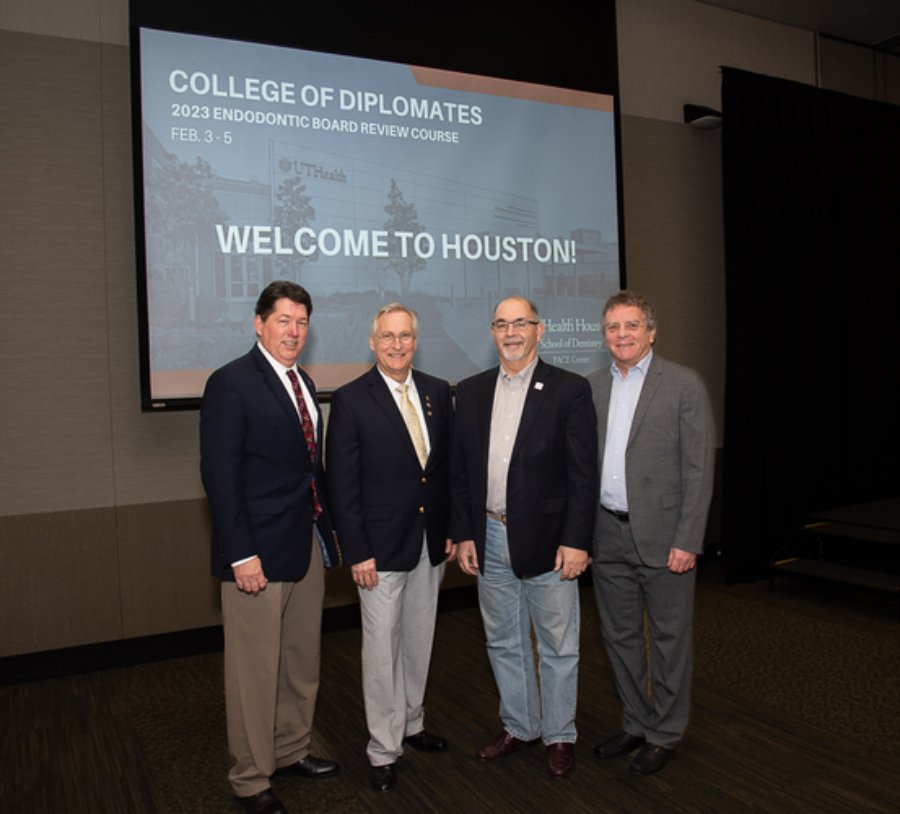 UTHealth Houston School of Dentistry served as the host for the 13th Annual College of Diplomates Board Review Course and Scientific Update in February.
Held Feb. 3-5 in the Denton A. Cooley, MD and Ralph C. Cooley, DDS University Life Center, the Board Review Course and Scientific Update aided candidates preparing for the American Board of Endodontics' certification examinations, as well as diplomates needing recertification credits and all dentists interested in endodontic continuing education credits. The in-person course offered 20 continuing dental educations credits.
Through the three-day event, participants were able to gain insight into the pertinent content and process of endodontic board certification; advance the specialty practice of endodontics and enhance oral health care for the public; and discuss topics that cover the full breadth of the endodontic specialty.
The 2023 offering marked UTHealth Houston School of Dentistry's second time to host the Board Review Course and Scientific Update.
"It was an honor for the School of Dentistry to host this course which brought together world-renowned speakers with endodontists and residents from around the country, many who are in preparation to challenge the board certification process," said Professor Timothy Kirkpatrick, DDS, chair of the Department of Endodontics.
A series of speakers covered a wide spectrum of endodontic topics through live-lecture presentations and included:
"ABE Boardwalk"

Timothy C. Kirkpatrick, DDS, UTHealth Houston School of Dentistry
"Dental Trauma"

Rebeca Weisleder Urow, DDS, University of Missouri-Kansas City School of Dentistry
"Endodontic Surgery"

Samuel Kratchman, DMD, University of Pennsylvania School of Dentistry
The Board Review Course is conducted annually prior to the March board examinations and is jointly sponsored by the College of Diplomates and an ADA-recognized endodontic program at a university in the U.S.