School of Dentistry participates in multiple back-to-school events
Published: August 16, 2023 by Kyle Rogers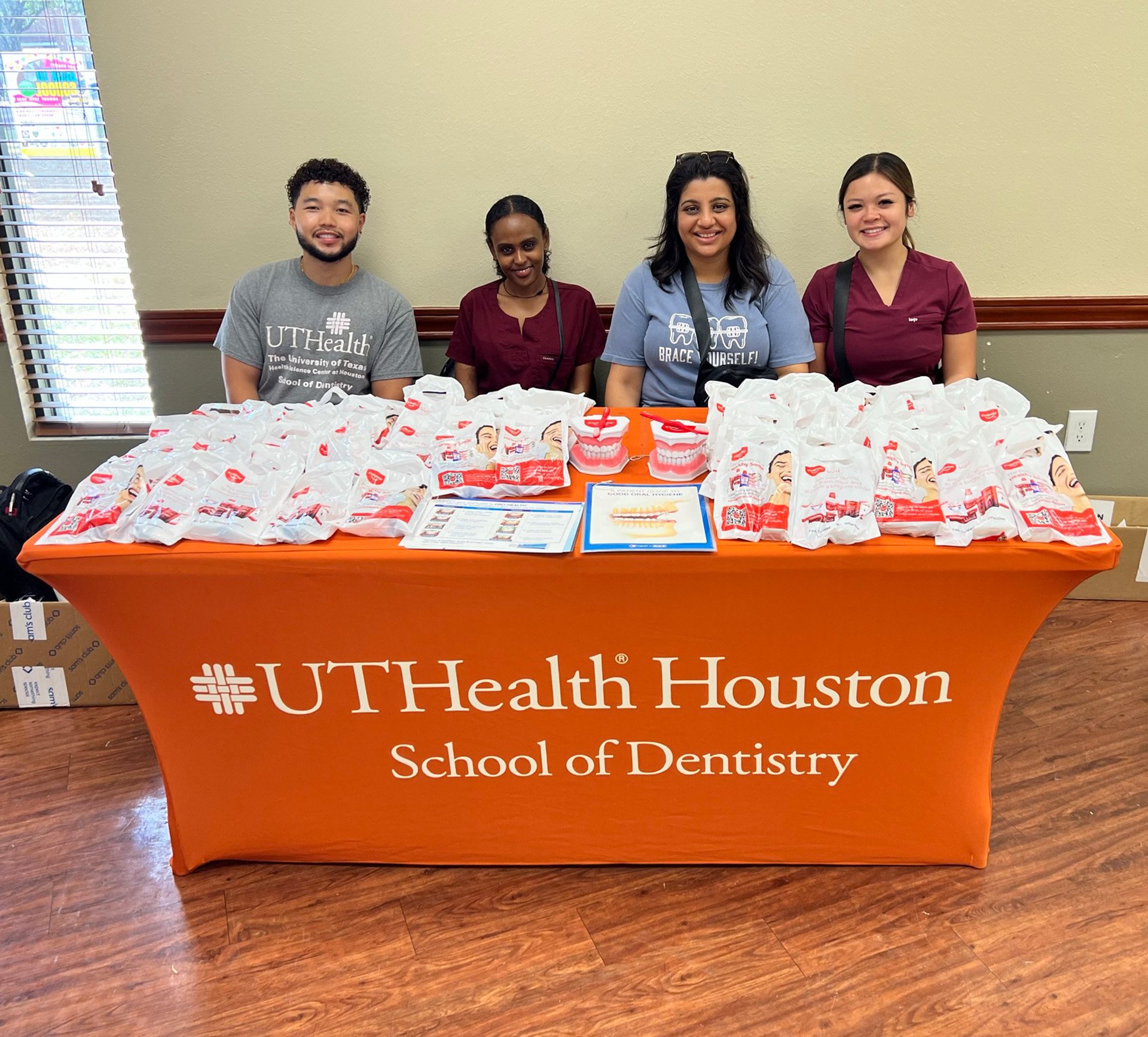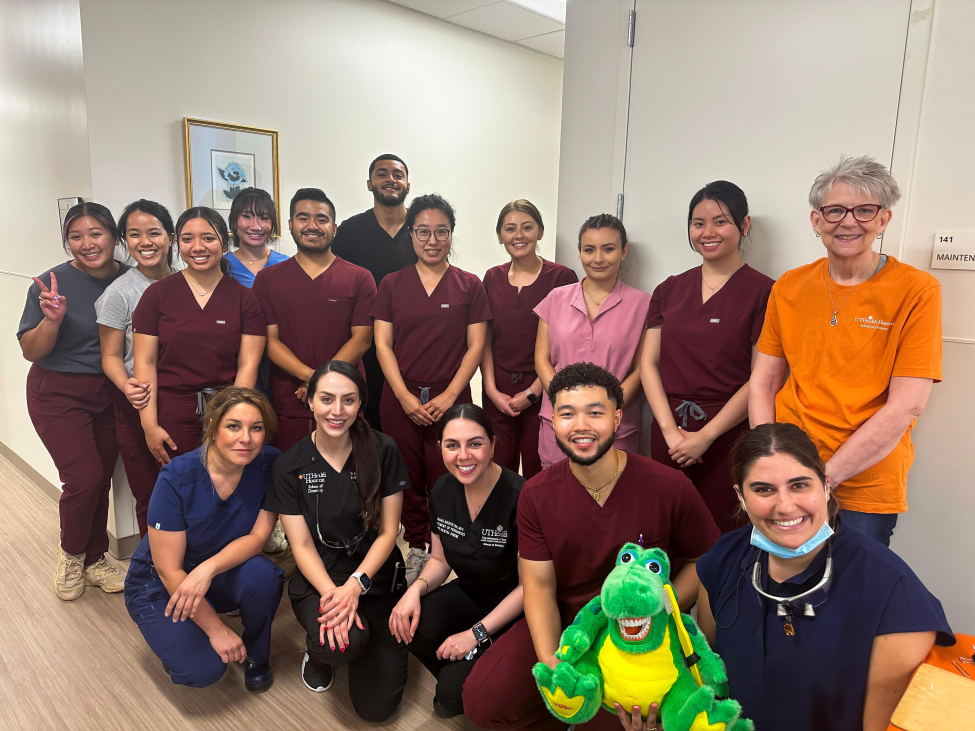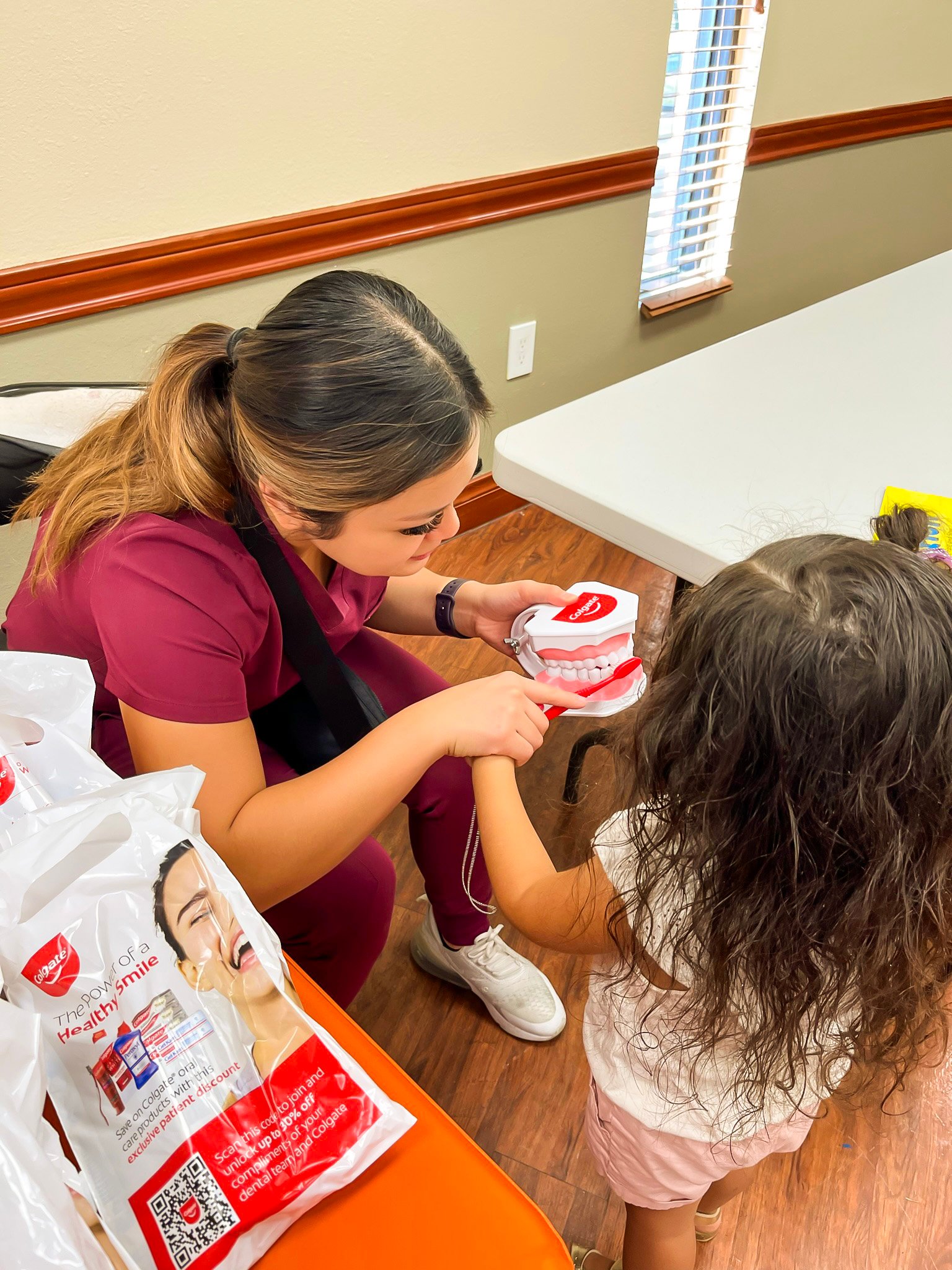 Dental and dental hygiene students from UTHealth Houston School of Dentistry provided screenings, oral hygiene instruction, and helpful oral health information to nearly 100 children across three back-to-school events in August.
Community outreach participation was through events held by the CHRISTUS Foundation for HealthCare and the Morales Memorial Foundation on Aug. 5, as well as a collaborative event on Aug. 12 with Generation One, Houston Housing Authority, and the Department of Justice.
"Being part of this community-driven mission, especially addressing oral health disparities among children, is genuinely heartening," said Raha Naderi, RDH, interim community outreach director. "To provide vital information and resources to families to maintain healthy smiles and promote continuous education encapsulates our core values. We're proud to play a role in bettering our community's health and well-being."
Volunteers for the CHRISTUS Foundation for HealthCare event were dental students Angela Angelova, Kellie Askew, Elizabeth Chong, and Linh Nguyen; and dental hygiene students Eric Arroyo, Kelly Dang, Ivy Doan, Lucas Ly, Priscilla Perez, Giovana Prado, Evelyn Salinas, and Xinlu Sun. Faculty participants were Sahar Dowlatshahi, DDS, MMSc; Ney Neshan, DDS; and Naderi. Helen Treon, RHIT, CPC, coding specialist, also participated.
On the same day, the School of Dentistry volunteers took part in the Morales Memorial Foundation's 26th Annual Back to School Giveaway in service to Houston's Greater East End community.
Participants included dental student Umar Malik and dental hygiene students Tiffany Nguyen, Salma Tellez, Jiabao Xu, and Alaa Eddine Zamzam. Faculty participants were Theresa Dufrene, RDH; Hannah Medrano, RDH; Anita Mehta, DDS; and June Sadaowsky, DDS, MPH. Dental assistant Jessica Lopez, RDA, dental dispensaries assistant Monica Guillory, and Zarna Lalwani, a graduate research assistant, also took part in the event.
For the Aug. 12 collaborative event at Cuney Homes, volunteer dental hygiene students were Ly, Yordanos Negussie, Tiffany Nguyen, and Saima Valliani.
The School of Dentistry's participation was noted be event organizers.
"Your team's professionalism and dedication added immense value to our Back to School Health Clinic, said Jeannette Baughman, director of programs at CHRISTUS Foundation for Healthcare. "We surpassed last year's dental screening count, reaching a total of 50 this year."
Brandi Lightfoot, community outreach director at Generation One, recognized the School of Dentistry volunteers for their participation.
"I can't express my gratitude enough for [the School of Dentistry's] unwavering support," Lightfoot said. "This endeavor truly reflects the power of collaboration."
In addition to seeing children, parents and guardians in attendance were provided guidance on how to assist with improving oral health to improve overall health for their children by emphasizing oral health education. Dental resources were also provided to help find a dental home.