Six School of Dentistry faculty certified as tobacco treatment specialists
Published: May 17, 2022 by Kyle Rogers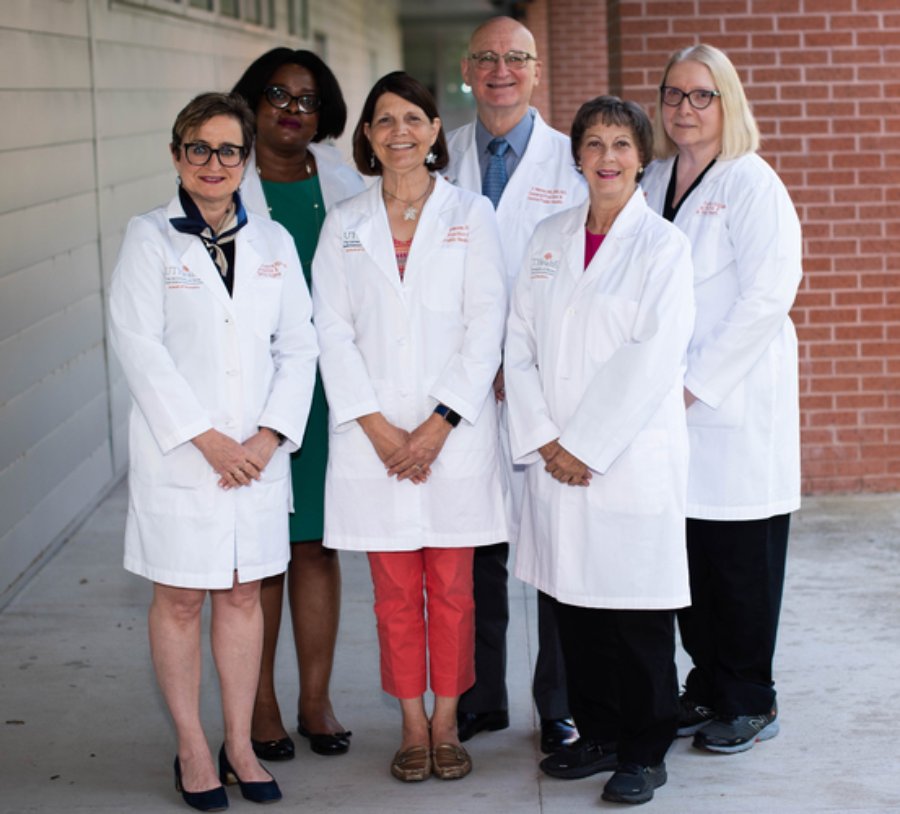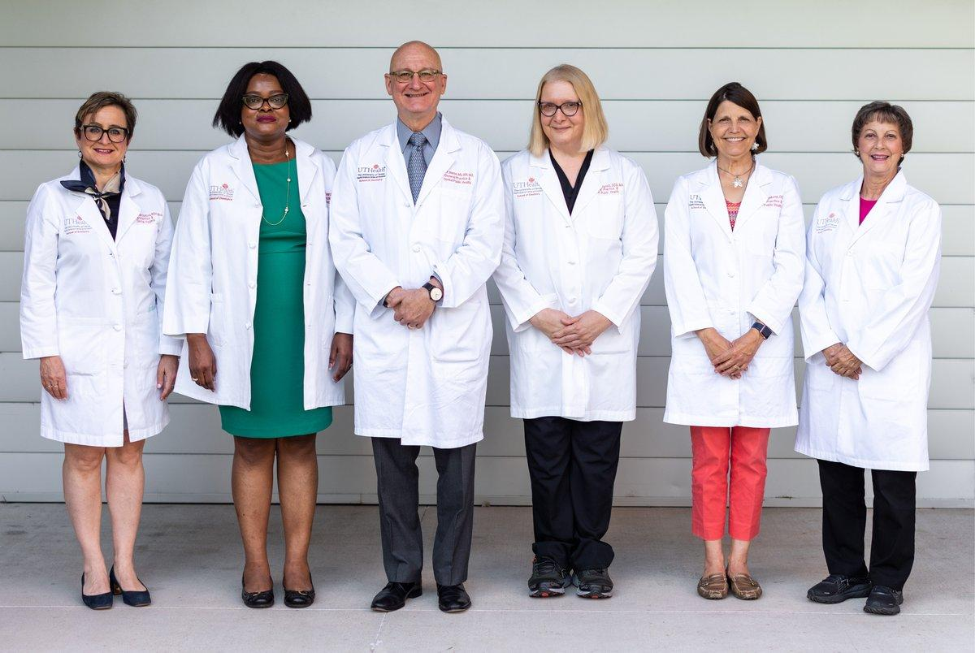 Six faculty members from UTHealth Houston School of Dentistry have been credentialed as tobacco treatment specialists after completing the Certified Tobacco Treatment Training Program at The University of Texas MD Anderson Cancer Center in early 2022.
Faculty participants included Deborah R. Franklin, DDS, MA, associate professor; Ngozi N. Nwizu, BDS, MMSc, PhD, associate professor; Victoria Patrounova, RDH, MHA, associate professor, dental hygiene program director; Debra G. Stewart, DDS, assistant professor, mobile dental van program clinical coordinator; Ben F. Warner, DDS, MD, MS, professor; and Bonita A. Wynkoop, RDH, DDS, assistant professor. In recognition of competing the program, all have earned TTS credentials.
The goal of the course is to train interdisciplinary health care providers and public health professionals to become tobacco cessation champions for their organizations and communities.
The 2022 cohort marks the first time dental and dental hygiene faculty had the opportunity to receive formal tobacco cessation training and credentialing.
The UTH-MDA Population Health Initiative Collaborative Projects Fund provided financial backing to cover the tuition costs. The initiative is a novel interprofessional collaboration between the School of Dentistry and MD Anderson's Tobacco Treatment Program and the Department of Health Services Research.
The UTH-MDA Population Health Initiative Collaborative Projects Fund is led by Ana Neumann, DDS, MPH, PhD, professor and director of dental public health at the School of Dentistry; and Robert J. Volk, PhD, professor and director of the MD Anderson Decision Support Lab, and deputy chair of the Department of Health Services Research.
"Specialized training programs are essential to develop and strengthen a clinician's skills and equip our institution with the required credentials to deliver proper tobacco cessation treatment and advance oral and general health," Neumann said.
"The collaborative aims to improve population health by incorporating evidence-based strategies for tobacco cessation and lung cancer screening in dental offices. The five-day program is a full-time schedule and was only possible thanks to the generous support of our institution and department chairs, Drs. Gary Frey and Anita Joy-Thomas, to allow our faculty to participate in this training."
MD Anderson is one of 25 sites accredited by the Council for Tobacco Treatment Training Programs to provide a five-day class for individuals interested in earning TTS credentials. The program offers the highest quality tobacco treatment training, based on the most up-to-date evidence in tobacco cessation research and treatment strategies.