Students participate at 'Community Back to School'
Published: July 22, 2022 by Kyle Rogers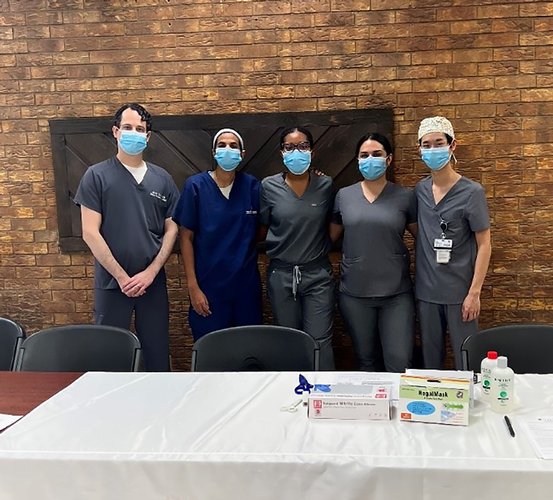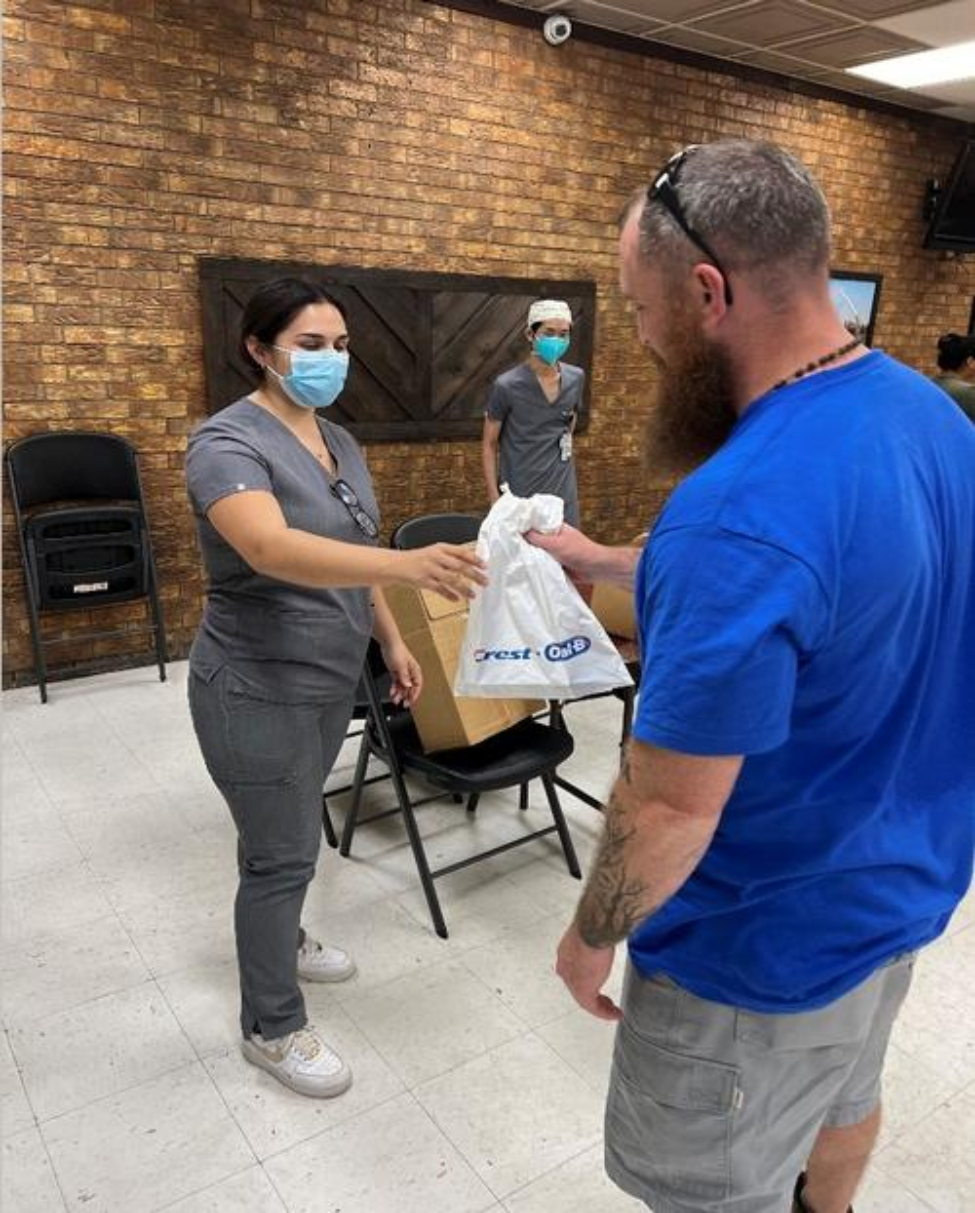 Dental students from UTHealth Houston School of Dentistry provided free dental screenings, oral health resources, and gifted oral health care packages at a "Community Back to School" event July 9 at the Veterans of Foreign Wars office in Conroe, Texas.
Volunteers were Dominque Angibeau, Elissa Guerra, and Ryan Lee of the Dental Class of 2023. The outreach participation was coordinated by Adjunct Assistant Professor Aaron Glick, DDS.
During the dental screenings, one event attendee said, "I have a toothache, but I'm afraid to see a dentist."
The woman admitted the students were the first dental providers she had seen in some time and after listening to their recommendations will make an appointment to see a dentist.
Next to the UTHealth Houston School of Dentistry table, medical students from Sam Houston State University College of Osteopathic Medicine conducted health screenings. It marked the second time the two schools have collaborated for a student-led, wellness-and-education-focused event.
"What's great about working with the dental school is that we're able to connect these two branches of health care together, learn from each other, and ultimately provide education and accessibility to the people that need it the most," said Jamila Raja, a fourth-year medical student at the College of Osteopathic Medicine.
The collaboration between the two schools began in January 2021 when Glick approached Lee, a second-year dental student at the time, about an interprofessional project.
In communications with the College of Osteopathic Medicine, which is based in Conroe, Lee learned oral health was the top most unmet need of that community, with survey participants citing difficulty in accessing affordable care and transportation as reasons.
With the help of Shannon Jimenez, DO, interim dean of the College of Osteopathic Medicine; Glick, and Margo Melchor, RDH, EdD, community outreach director at UTHealth Houston School of Dentistry; Raja and Lee worked to incorporate dental education into Sam Houston's existing monthly rotations at the Salvation Army.
"Since the beginning, we've wanted to extend the scope of our volunteer efforts and interprofessional collaboration," Lee said. "With the success of July's event, we're confident in replicating this event roughly once every month, but we also want to push ourselves to see what else is possible in the long run."