School of Dentistry Commencement Ceremony set for May 19 at NRG Arena
Published: April 28, 2023 by Kyle Rogers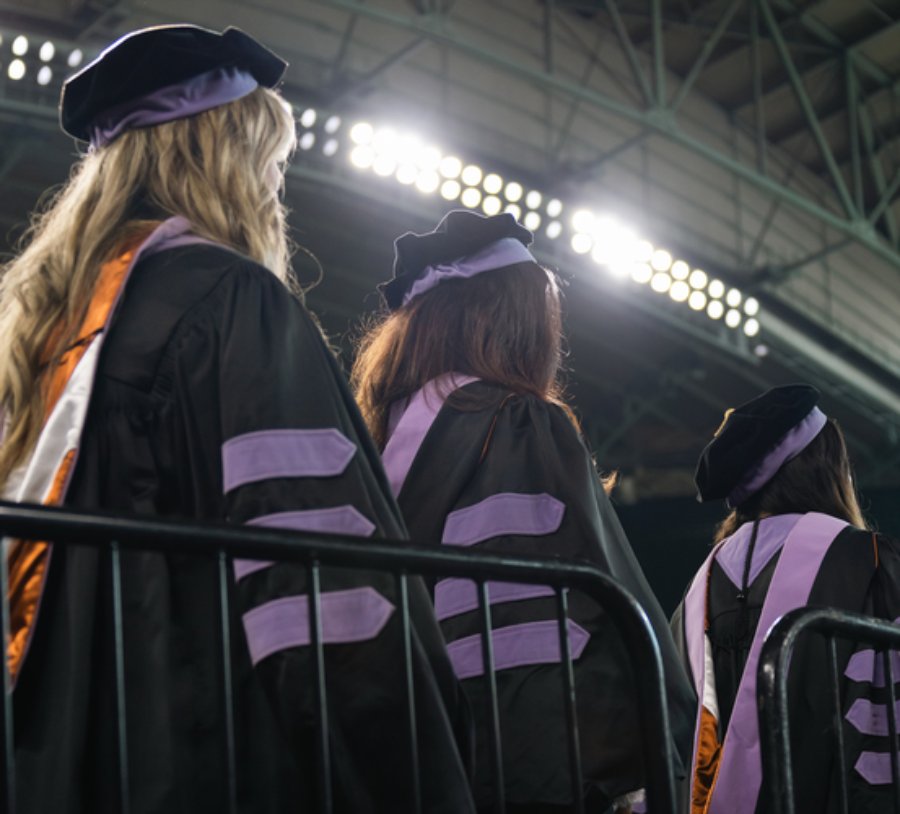 UTHealth Houston School of Dentistry will see over 170 doctorate of dental surgery, dental hygiene, and advanced education students cross the stage during its 118th Commencement Ceremony at 10 a.m. Friday, May 19, at NRG Arena.
All spring 2023 and summer 2023 graduates are eligible to participate. Regalia information for graduating students can be found on the 2023 commencement ceremony webpage.
NRG Arena is a multi-functional facility with guest seating that can accommodate approximately 5,800. A seating map is available online.
To access NRG Arena, attendees are encouraged to use Gates 3, 9, 10, and 12. See below for specific driving directions to each gate:
Parking is available for $20.
The commencement ceremony will be livestreamed via YouTube. A recording of the ceremony will be available following the event, and photos will be available in the coming days on Flickr.
The 2023 commencement address will be delivered by Duc "Duke" Ho, DDS '96, immediate past president of the Texas Dental Association.
2023 Commencement
Date: Friday, May 19
Time: 10 a.m.*
Location: NRG Arena (1 NRG Park, Houston, TX 77054)
* Graduates are expected to check in no later than 9 a.m. Late arrivals will not be able to participate.
When celebrating commencement on social media, don't forget to tag @UTSDHouston on Facebook, Instagram, and Twitter. Celebrate with us using the following hashtags: #WeAreUTSD, #UTHealthHouston, and #ClassOf2023.