2023 Dean's Excellence Awards winners announced
Published: August 01, 2023 by Kyle Rogers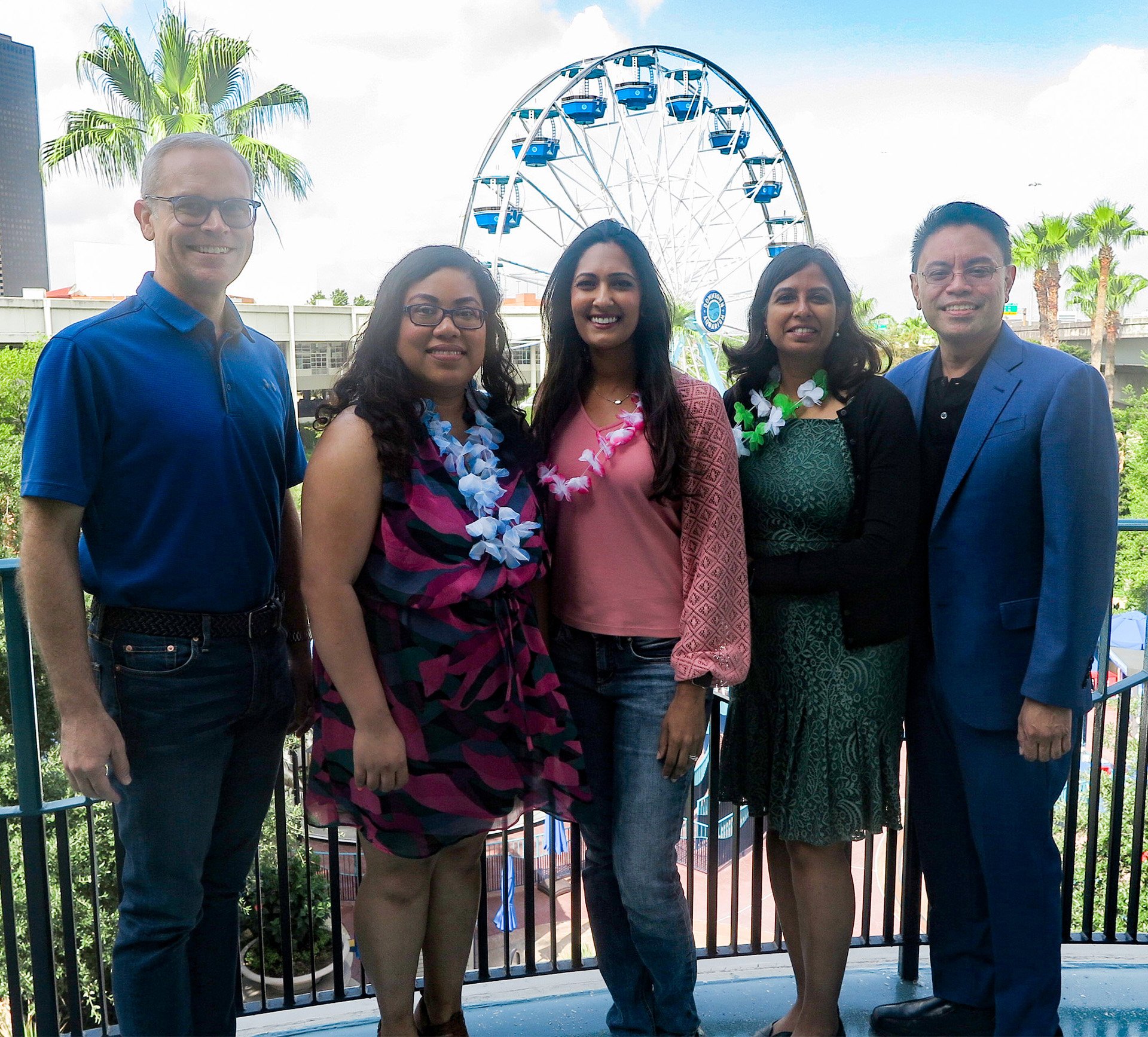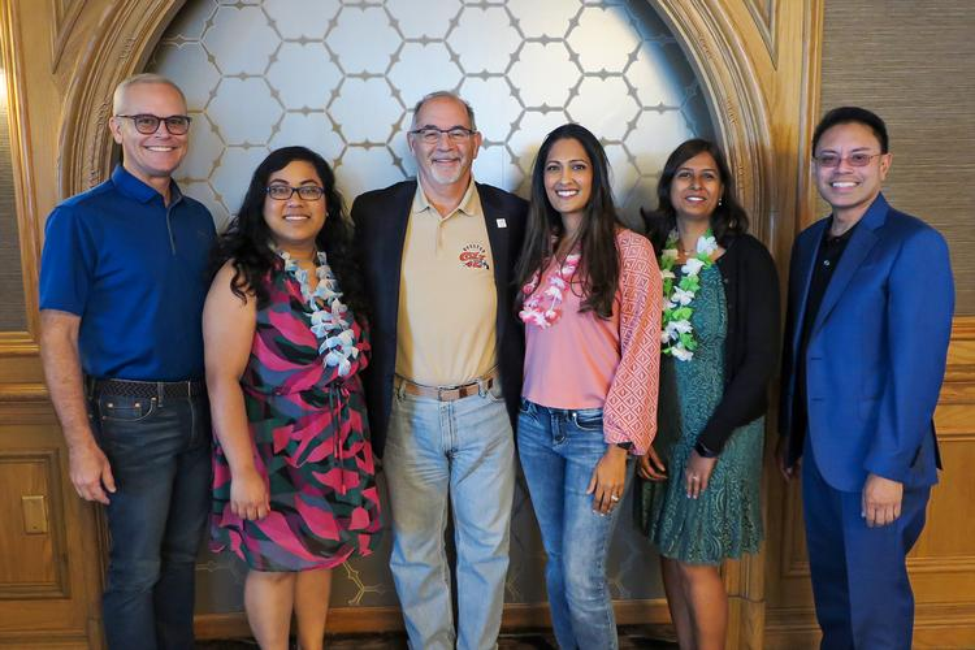 Five faculty members have been named recipients of the UTHealth Houston School of Dentistry Dean's Excellence Awards for 2023.
Harold A. Henson, RDH, PhD; F. Kurtis Kasper, PhD; Neha Parikh, PhD; Vinu Taneja Sista, DDS; and Michelle Aguilos Thompson, DDS, were honored for outstanding work in the categories of Application, Integration, Mentoring, Teaching, and Volunteerism.
Dean and Distinguished Teaching Professor John Valenza, DDS, announced the award recipients in July during the Summer Faculty Retreat.
DEAN'S EXCELLENCE AWARD IN THE SCHOLARSHIP OF APPLICATION
"For aiding society and professions in addressing problems"
Nominators' Comments: Makes truly exceptional contributions through integrating his expertise in bioengineering across multiple disciplines to advance patient care and the education of health care professionals. Engages actively in developing educational tools in the 3D printing space and sharing his scholarship with the broader community. At the same time, he continuously strives to increase his effectiveness as an educator and to investigate areas of critical importance for moving dental education forward in the era of digital dentistry.
DEAN'S EXCELLENCE AWARD IN THE SCHOLARSHIP OF INTEGRATION
"For interpreting the use of knowledge across disciplines"
Nominators' Comments: Actively involved in a diverse array of laboratory as well as educational research projects, the outcomes of which have been published in peer-reviewed journals and presented at national meetings. Her research is very interdisciplinary. She collaborates with endodontists, periodontists and informaticists in her laboratory research. An emerging leader in basic science education, with an especial focus on the integration of basic and clinical research.
Nominators' Comments: Has served not only the faculty, students, and administrative staff at UTHealth Houston School of Dentistry as a distinguished educator, but has served the dental profession as a whole through her various noteworthy contributions in leadership roles at our school and nationally. She has publications in local and peer-reviewed journals and presented nationally at numerous seminars and tech expos on the topic of digital dentistry and artificial intelligence.
DEAN'S EXCELLENCE AWARD IN MENTORING
"For demonstrating commitment to, and effectiveness in, faculty mentoring"
Nominators' Comments: Exceptional qualities as a mentor, role model, trusted advocate, and teacher, who has had an impact on us and countless others in academic and professional communities. Consistently demonstrates an unwavering commitment to fostering the growth and development of students and faculty. His professionalism and supportive character inspires and cultivates confidence in his mentees to help others once they have reached their individual milestones.
DEAN'S EXCELLENCE AWARD IN THE SCHOLARSHIP OF TEACHING
"For studying teaching models and practices to achieve optimal learning"
Nominators' Comments: An exemplary educator, she has contributed to the scholarship of teaching by creating instructional guidelines, participating in educational research, and disseminating knowledge through research and workshops. She has designed the digital dentistry preclinical course along with numerous lectures, laboratory exercises, rubrics, assessments, and competencies to be embedded as part of the digital thread within UTHealth Houston School of Dentistry's preclinical and advanced education curricula.