Harrison recognized with 2022 Texas Dentist of the Year™ distinction
Published: September 30, 2022 by Alexandria Brown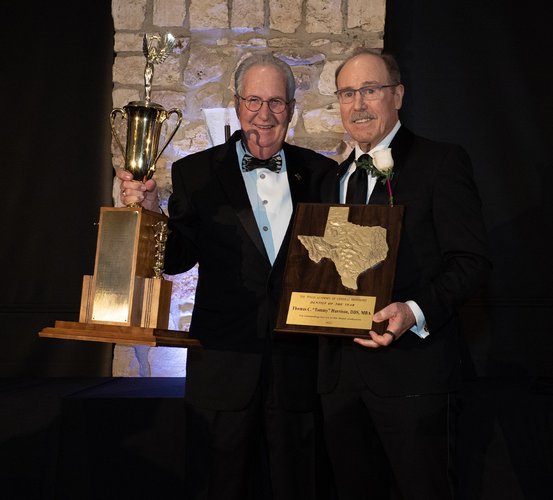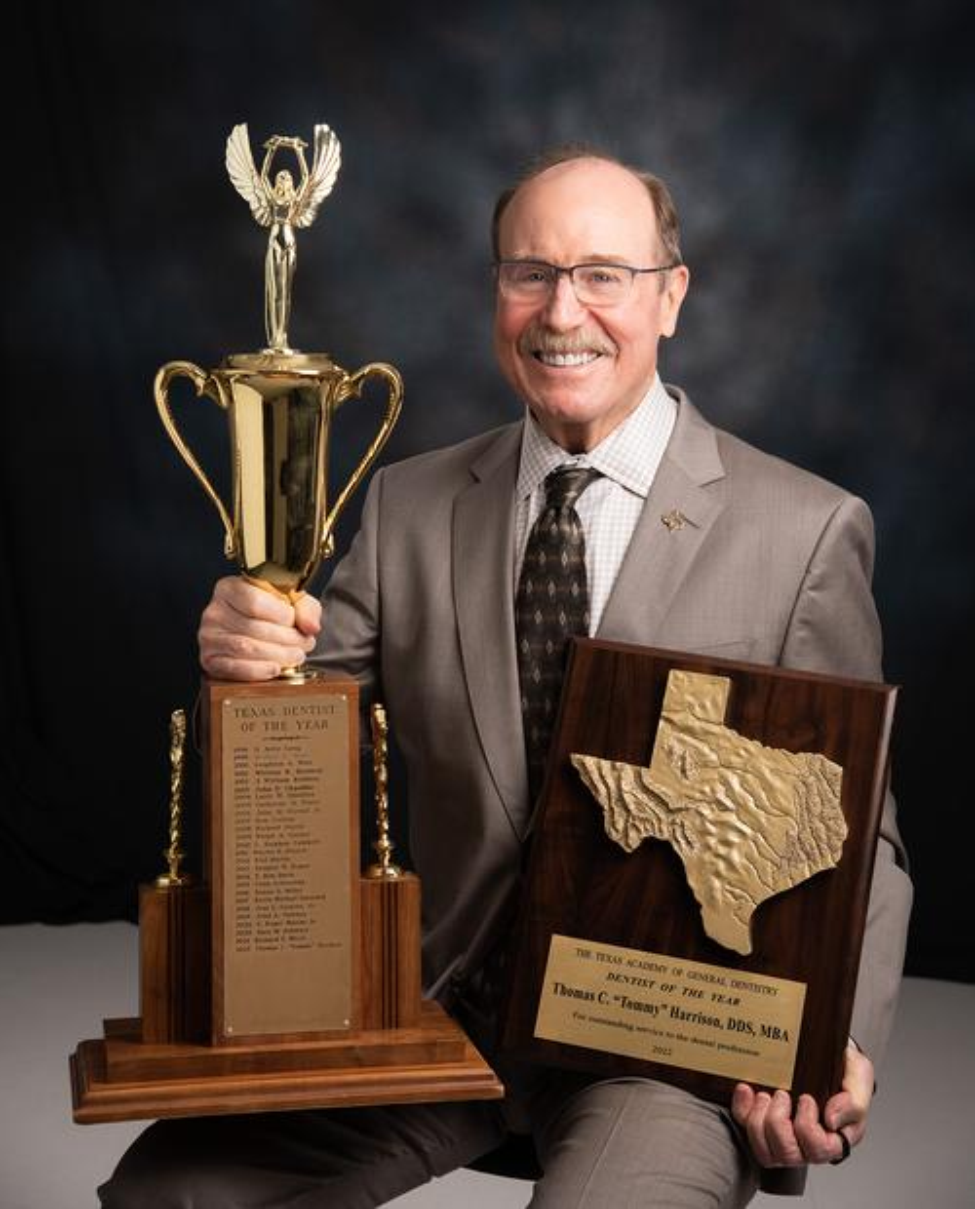 The Texas Academy of General Dentistry's 2022 Texas Dentist of the Year™ is Thomas Harrison, DDS. Harrison serves as a assistant professor in the Department of General Practice and Dental Public Health at UTHealth Houston School of Dentistry.
The award is the highest honor a Texas dentist can receive. Harrison was named the winner of the award on Sept. 16 during the "Texas Academy Awards" at the Renaissance Austin Hotel Glass Oaks Ballroom in Austin. He was one of 12 nominees, two of whom are School of Dentistry alumni; Ernest B. Luce, DDS '85, of San Antonio; and Karen Walters, DDS '78, of Houston.
"To be recognized by my peers with this award is a singular accomplishment and very humbling," said Harrison. "My mentors, who I looked up to when I was a new graduate from the Baylor College of Dentistry [now Texas A&M School of Dentistry] and coming to Houston to start my practice, whatever mentors I had in Dallas I left behind. I was brand new down here. To be embraced by the members of the Greater Houston Dental Society and to now be recognized on the same trophy as so many of my mentors is almost overwhelming."
Harrison has served in numerous leadership positions throughout organized dentistry and is a past president of the Greater Houston Dental Society (2001-02) and Texas Dental Association (2006-07). A three-time nominee for Texas Dentist of the Year™ and now a recipient of the award, Harrison has received many accoladed throughout his career, including the Texas Dental Association Gold Medal Award for Distinguished Service (2017), the highest honor bestowed by TDA.
In the community, Harrison was an owner of a private group dental practice in Katy, Texas, for 39 years (1979-2018) and still has a private office at his former practice.
At the School of Dentistry, Harrison serves as the Practice Management course director for third-year dental students. Additionally, he is a PACE Practice Consultant and member of the Faculty Senate, Dean's Admission's Committee, and MOSAIC team.
On an annual basis, TAGD selects one dentist to honor as Texas Dentist of the Year. Nominees are selected by the TDA's district dental societies and components of the Academy of General Dentistry across the state. Nominees may be from any specialty and do not have to be academy members.
TAGD also annually recognizes a New Dentist of the Year to highlight emerging leaders in the field of dentistry. School of Dentistry alumna Lindsey Wendt, DDS '15, was announced as the 2022 recipient, becoming the third recipient from the UTHealth Houston School of Dentistry in the last five years. Wendt was one of 12 nominees, including six from the School of Dentistry: Mary R. Glasheen, DDS '16, of South Plains; Glennis M. Katzmark, DDS '17, of Houston; Tanya Sue Maestas, DDS '18, of El Paso; Andrew F. Naeger, DDS '17, of Brazos; and Andrew H. Smith, DDS '15, of Rio Grande Valley.